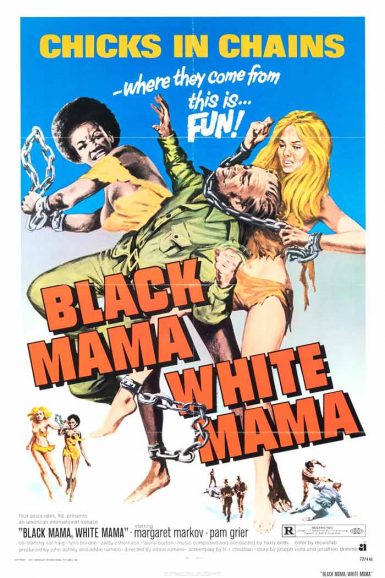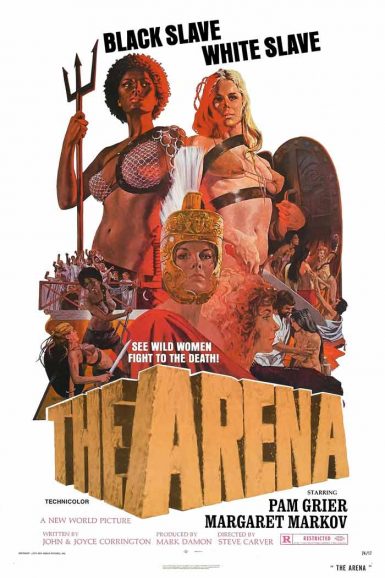 Black Mama, White Mama
The Arena (IB Tech Print)
Vibrant I.B. Technicolor 35mm print!
Buy Tickets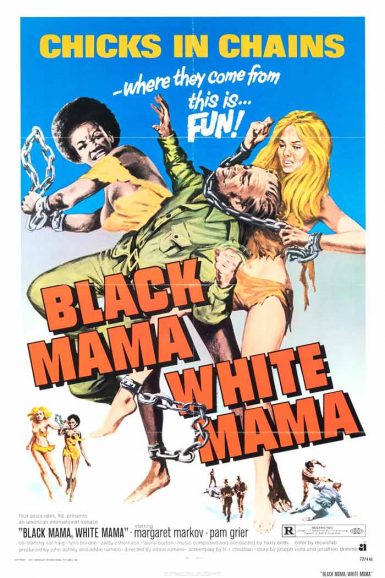 Black Mama, White Mama
Chicks in chains… on the lam from a prison hell – manacled together by hate and the strange ideas a woman gets after 1000 nights without a man. Two female prisoners shackled together must form an uneasy alliance during a prison break and the army, criminals, and revolutionaries are all on the hunt for them. Pam Grier and Margaret Markov star in a seedy grindhouse riff on The Defiant Ones, released by American International Pictures, filmed in the Philippines, and directed by Eddie Romero from a story by Joe Viola and Jonathan Demme!
Director

Eddie Romero
Writer

Screenplay by H.R. Christian, Story by Joseph Viola and Jonathan Demme
Starring

Pam Grier, Margaret Markov, Sid Haig, Lynn Borden, Zaldy Zshornack, Vic Diaz
Year

1973
Rated

R
Country

Philippines/USA
Format

35mm
Running Time

87 minutes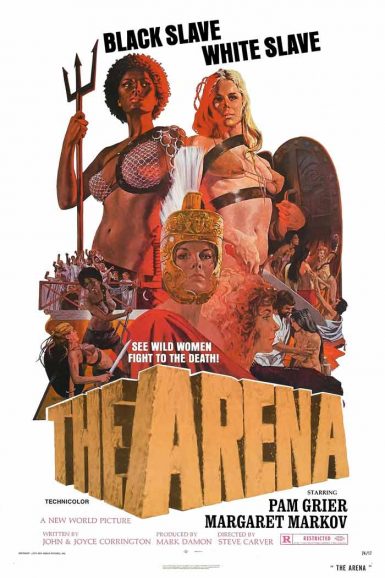 The Arena (IB Tech Print)
Black slave! White slave! See wild women fight to the death! New World Pictures and executive producer Roger Corman present a down 'n dirty drive-in sexploitation Spartacus riff reuniting Black Mama, White Mama co-stars Pam Grier and Margaret Markov. In ancient Rome, a bevy of beauties are forced into the gladiator ring, where their only chance for survival is to unite in rebellion against their cruel captors.
Director

Steve Carver
Writer

John & Joyce Hooper Corrington
Starring

Pam Grier, Margaret Markov, Lucretia Love, Paul Muller, Daniele Vargas
Year

1974
Rated

R
Country

USA/Italy
Format

I.B. Technicolor 35mm
Running Time

81 minutes