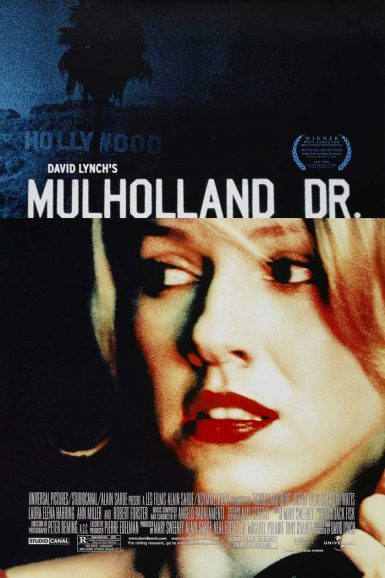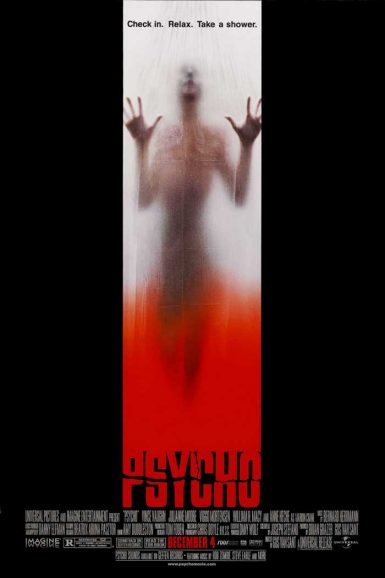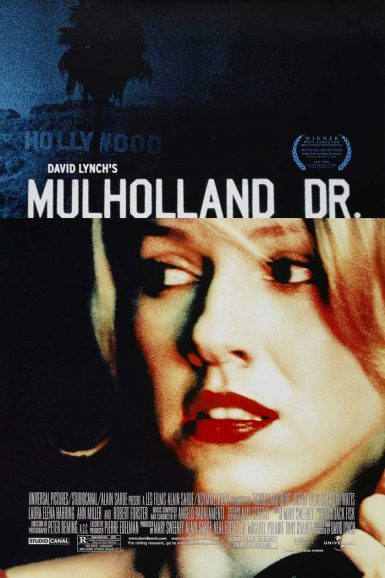 Mulholland Dr.
David Lynch's intoxicating fantasia creates a visionary Los Angeles nightmare, a stunningly photographed neo-noir world of danger, dread, deep mystery, and dark humor, dismantling the Hollywood dream like pieces in a subconscious puzzle. Riveting performances from Naomi Watts and Laura Elena Harring anchor a narrative that nearly swallows itself whole, while a gorgeous score from Angelo Badalamenti and impressive supporting cast of up-and-comers (Justin Theroux), cinematic legends (Ann Miller, Lee Grant) and genre film favorites (Robert Forster, James Karen) keep us consistently spellbound. As the questions pile up and answers disappear, you'll discover things aren't always what they seem along Mulholland Drive.
"One night, I sat down, the ideas came in, and it was a most beautiful experience." – David Lynch, 2001
"The best film of the decade" – Los Angeles Film Critics Society
Director

David Lynch
Writer

David Lynch
Starring

Naomi Watts, Laura Elena Harring, Justin Theroux, Ann Miller, Robert Forster, Lee Grant, James Karen
Year

2001
Rated

R
Country

USA/France
Format

35mm
Running Time

147 minutes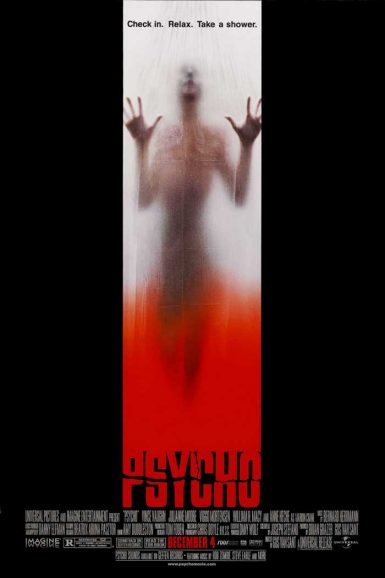 Psycho (1998)
Check in, unpack. The Bates Motel, an innocuous pit-stop on the way to California. Relax, have a chat. Hospitable owner Norman Bates (Vince Vaughan) is delighted to welcome his newest guest, Marion Crane (Anne Heche): baggage, unknown. Join him for dinner, just one night. Secrets, scandal and suspicion may be just the ticket to get this motel back on the map. Make a plan, take a shower. Gus Van Sant's vision of the classic nightmare will leave you crying for your mother.
"An artful, good-looking remake that shrewdly revitalizes the aspects of the real Psycho (1960)" – Janet Maslin, The New York Times
Director

Gus Van Sant
Starring

Vince Vaughn, Anne Heche, Julianne Moore, Viggo Mortensen, William H. Macy, Robert Forster, Philip Baker Hall, Anne Haney, Chad Everett
Year

1998
Country

USA
Format

35mm
Running Time

105