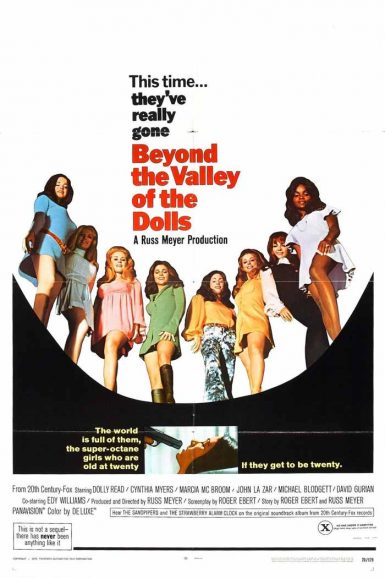 Beyond the Valley of the Dolls (Erica Gavin In Person)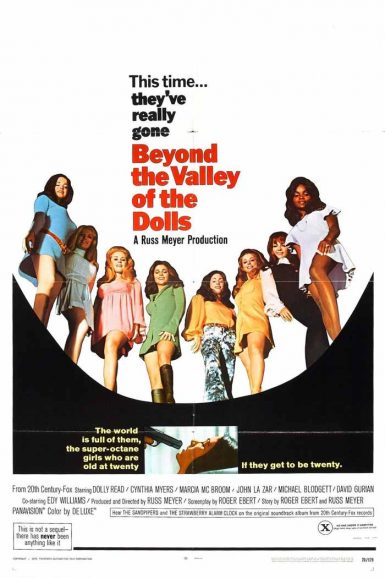 Beyond the Valley of the Dolls (Erica Gavin In Person)
While our allotment of advance tickets has sold out online, some additional tickets will be available to purchase at the theater on a first come, first served basis on the night of the show. For screenings that have sold out online, in-person ticket purchases are limited to 2 tickets per person.
Beyond the Valley of the Dolls co-star Erica Gavin will join us in person, schedule permitting, to introduce the screening!
Beyond bizarre. Beyond outrageous. Beyond any film you've ever seen. Russ Meyer's Beyond the Valley of the Dolls bursts off the screen as one of the most exuberantly enjoyable midnight movie blasts ever unleashed by a major studio. A female rock trio head to Hollywood but the closer they get to the top, the nearer they get to the bottom. Featuring an iconic cast, incredible tunes, eye-popping color, and a wild script by Roger Ebert!
Director

Russ Meyer
Writer

Screenplay by Roger Ebert, Story by Roger Ebert and Russ Meyer
Starring

Dolly Read, Cynthia Myers, Marcia McBroom, John LaZar, Michael Blodgett, David Gurian, Edy Williams, Erica Gavin, Phyllis Davis, Harrison Page, Duncan McLeod, James Iglehart, Charles Napier
Year

1970
Country

USA
Format

35mm
Running Time

109 minutes