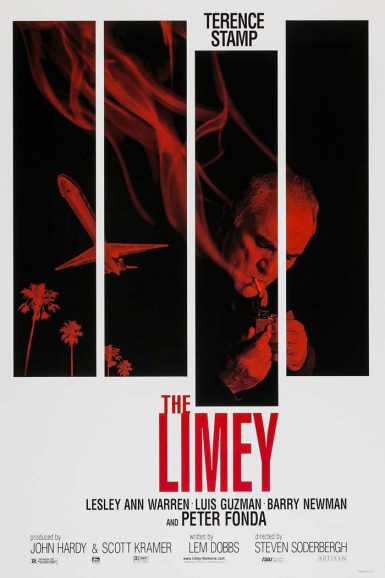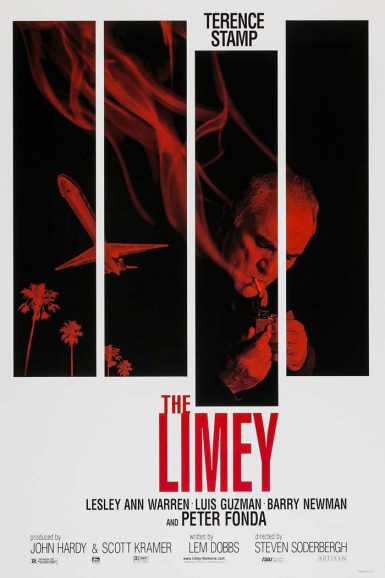 The Limey
Tell him I'm coming! In Steven Soderbergh's tough & stylish neo-noir, a volatile, recently released English ex-con (Terence Stamp) heads to Los Angeles to investigate the suspicious circumstances surrounding his daughter's death, ready for retribution against anyone responsible. As the bodies pile up and the clues come in, he'll put together the pieces to discover the truth. Soderbergh and his editor Sarah Flack use a variety of unexpected editing techniques and flashbacks to layer the story and craft a unique & moody mystery, while a stellar cast features the incendiary Stamp, Lesley Ann Warren, Luis Guzmán, and Peter Fonda.
Print courtesy of the Academy Film Archive.
"A first-rate crime thriller and further proof that director Stephen Soderbergh is one of our great contemporary film stylists." – Edward Guthman, San Francisco Chronicle
"Like Pablo Picasso thrillingly exploding old notions of how we perceive faces and wine bottles, director Steven Soderbergh thrillingly splinters time and action in The Limey." – Lisa Schwarzbaum, Entertainment Weekly
Marc Edward Heuck writes about The Limey on the New Beverly blog.
Director

Steven Soderbergh
Starring

Terence Stamp, Lesley Ann Warren, Luis Guzman, Barry Newman, Peter Fonda
Year

1999
Rated

R
Country

USA
Format

35mm
Running Time

89 minutes