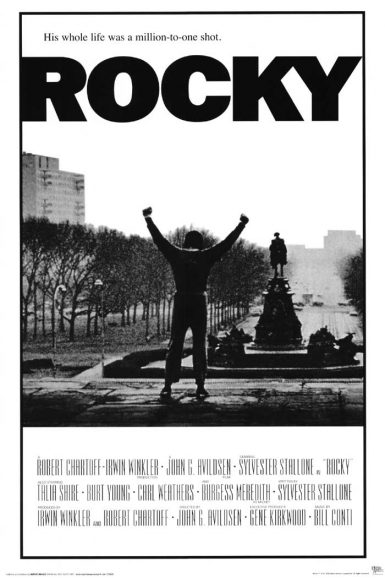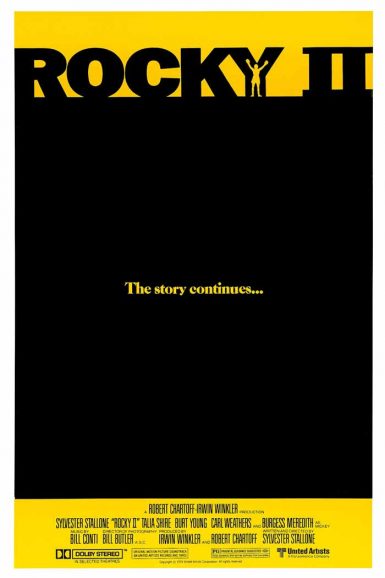 Rocky
Rocky II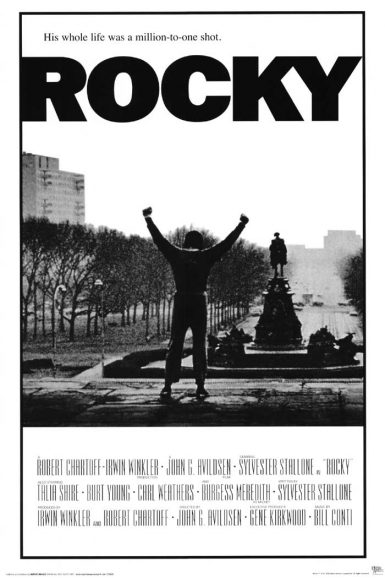 Rocky
While our allotment of advance tickets has sold out online, some additional tickets will be available to purchase at the door on a first come, first served basis on the night of the show. Box office & doors open roughly one hour before the first film. For shows that have sold out online, in-person ticket purchases are limited to 2 tickets per person.
His whole life was a million-to-one shot. A Philadelphia fighter who never made the big time… he showed he could take on a challenge… and won something bigger than a championship bout. Legendarily holding onto the sale of his script until he was allowed to play the lead, Sylvester Stallone shines in his signature role as the underdog southpaw who gives it all he's got when given the once-in-a-lifetime chance to face off against the world heavyweight champion. Talia Shire, Burt Young, Carl Weathers, and Burgess Meredith co-star.
Director

John G. Avildsen
Writer

Sylvester Stallone
Composer

Bill Conti
Starring

Sylvester Stallone, Talia Shire, Burt Young, Carl Weathers, Burgess Meredith, Thayer David, Joe Spinell
Year

1976
Rated

PG
Country

USA
Format

35mm
Running Time

119 minutes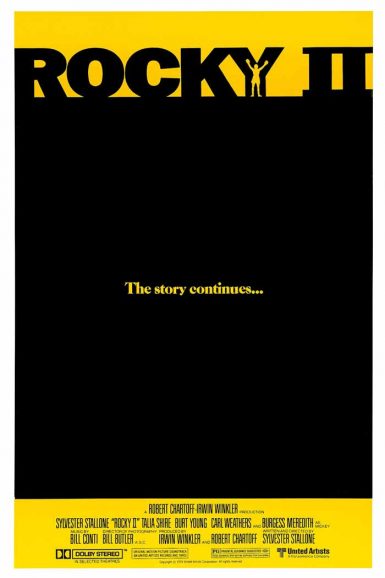 Rocky II
The rematch of the century! Sylvester Stallone returns to the ring in Rocky II, the powerful followup to his Best Picture Oscar-winning screenwriting debut. As Rocky's family struggles mount, fame & fortune prove elusive in the aftermath of his bout with Apollo Creed, forcing the Italian Stallion into one more fight with the world champion.
"Rocky II packs much of the punch the original did, complete with an exciting pugilistic finale that's even better than its predecessor. Director, actor and scripter Sylvester Stallone knows from experience audiences love to root for the underdog" – Variety
Director

Sylvester Stallone
Writer

Sylvester Stallone
Composer

Bill Conti
Starring

Sylvester Stallone, Talia Shire, Burt Young, Carl Weathers, Burgess Meredith, Tony Burton, Joe Spinell
Year

1979
Country

USA
Format

35mm
Running Time

120 minutes