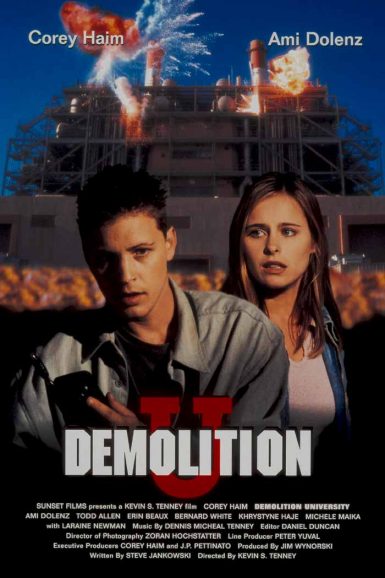 Demolition University (Director In Person)
Director Kevin Tenney will join us IN PERSON, schedule permitting, to introduce the screening.
Robert Forster tribute! A group of college students get a crash course in danger when their innocent class field trip to the local water & power plant is blindsided by a group of international terrorists. With their classmates held hostage, it's up to the school's troubled football player (Corey Haim) and his track star crush (Ami Dolenz) to join together to turn the tables on this terrorist takeover in director Kevin Tenney's rollicking, Die Hard-style action adventure.
Director

Kevin Tenney
Starring

Corey Haim, Ami Dolenz, Laraine Newman, Todd Allen, Erin Beaux, Robert Forster
Year

1997
Country

USA
Format

35mm
Running Time

90 minutes