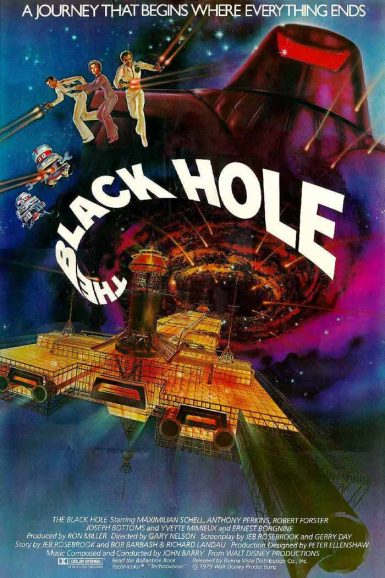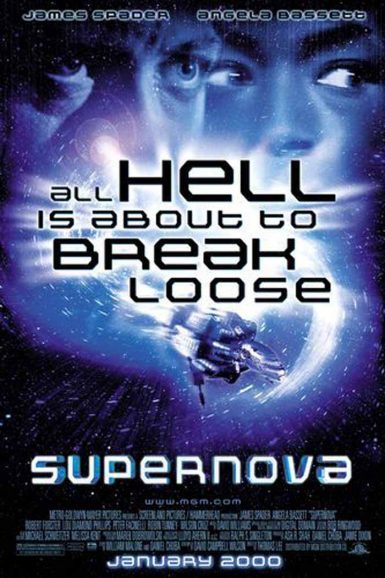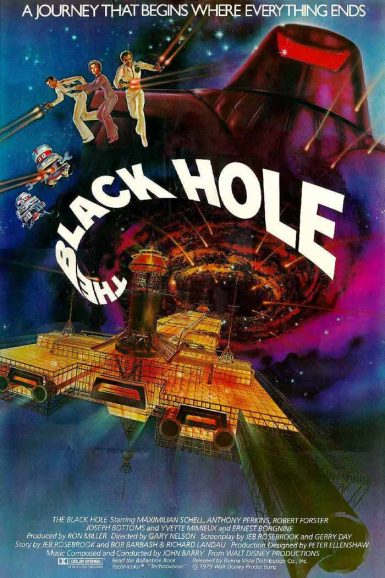 The Black Hole
A journey that begins where everything ends! The Black Hole is an audacious, gorgeously designed science fiction epic, featuring groundbreaking special effects, an all-star cast, a stirring John Barry score, and images and ideas that have stayed with a generation of filmgoers. A research vessel nearing the end of a mission to deep space discovers a long-lost ship dangerously stationed on the edge of a black hole, and tries to investigate the secrets of its strange commander and his mechanical crew. The first PG rated production from Disney, the film dazzles young viewers with cool gizmos, gadgets and robots while pulling in adults with a poetic tale of the mysteries of the universe.
"It is good to see the Disney craftsmen doing what they do best on such a grand and risky scale. If one has time for only one space opera this season, this is the one to choose." – Richard Schickel, TIME Magazine
"If you like outer space, The Black Hole is the latest version of the next best thing to being there. Produced by the Disney studios, it cost half as much as Star Trek and looks better – not as lavish, perhaps, but more original. The special effects are fancy, and the design even more so." – Janet Maslin, The New York Times
View a collection of promotional material for The Black Hole on the New Beverly forum.
Director

Gary Nelson
Starring

Maximilian Schell, Anthony Perkins, Robert Forster, Joseph Bottoms, Yvette Mimieux, Ernest Borgnine, Tommy McLoughlin
Year

1979
Rated

G
Country

USA
Format

35mm
Running Time

98 minutes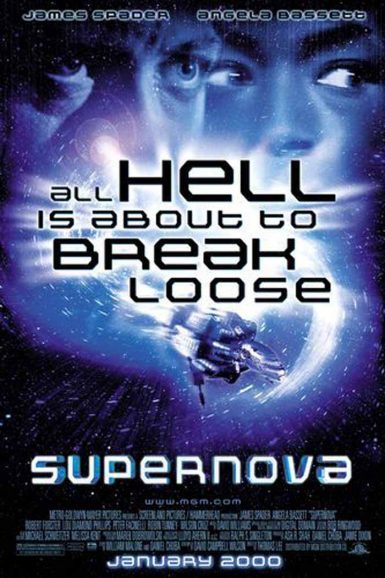 Supernova
Set in the 22nd Century, Supernova follows the voyage of the deep space medical vessel Nightingale, helmed by the irreverent cartoon academic Captain Marley (Robert Forster) and the ship's calming super-computer Sweetie. The crew gears up to make contact with a routine distress signal on the far side of the galaxy when a multidimensional malfunction leaves them hurtling towards the titular exploding star and on a collision course with a mysterious stranger carrying perhaps the most significant cargo in human history. This imaginative gem did suffer from a troubled production and an antagonistic relationship between MGM and writer-director Walter Hill. Two further directors were eventually asked to step in after Hill quit most of the way through – Jack Sholder for re-writes and re-shoots, and Francis Ford Coppola for editing. While the final product only suggests at the encompassing psychedelic grotesquerie of Hill's original vision, it remains a singular sci-fi thriller which will provide cosmic thrills hundreds of years into the future.
Starring

James Spader, Angela Bassett, Robert Forster, Lou Diamond Phillips, Peter Facinelli, Robin Tunney
Year

2000
Rated

PG-13
Country

USA
Format

35mm
Running Time

90 minutes