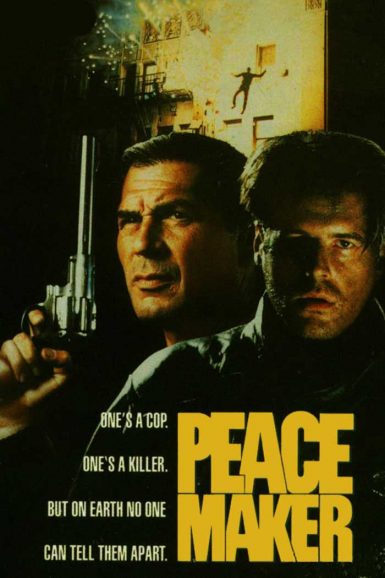 Peacemaker (Director In Person)
Writer / director Kevin Tenney will join us IN PERSON, schedule permitting, to introduce the screening.
Robert Forster tribute! One's a cop. One's a killer. But on Earth no one can tell them apart. A doctor is caught in the crossfire of two humanoid aliens, both claiming to be on the hunt for the other. But which is the bloodthirsty psychopath and which is the Peacemaker in this deadly game of extraterrestrial cat and mouse? Night of the Demons director Kevin Tenney unleashes an out-of-this world sci-fi thriller featuring Robert Forster in an excellent starring role as one of the men from another world.
Director

Kevin Tenney
Writer

Kevin Tenney
Starring

Robert Forster, Lance Edwards, Hilary Shepard, Robert Davi, Bert Remsen
Year

1990
Rated

R
Country

USA
Format

35mm
Running Time

100 minutes