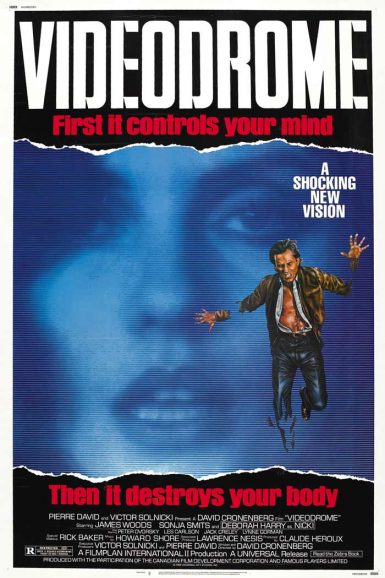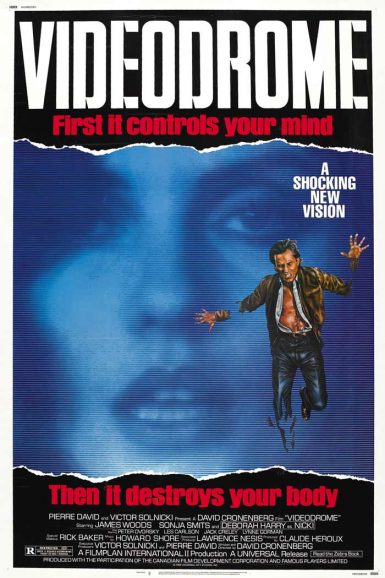 Videodrome
In writer/director David Cronenberg's visionary brain-scorcher, reality is television and television is reality. Prophetic cathode ray tube spirituality perfectly melds with the filmmaker's trademark obsessions, turning a low budget head trip into one of the decade's most audaciously original sci-fi tales. Packed with provocative ideas and hyper-stimulated video hallucinations, spectacular Rick Baker effects and a hypnotic Howard Shore score, plus a cast (James Woods, Blondie's Debbie Harry) willing to push the limits, Videodrome is a cult classic that's impossible to forget.
"A Clockwork Orange of the 1980s" – Andy Warhol
"A fascinating rumination on humanity, technology, entertainment, sex, and politics" – TV Guide
Kim Morgan discusses Videodrome on the New Beverly blog.
View a collection of Videodrome lobby cards on the New Beverly forum.
Director

David Cronenberg
Starring

James Woods, Debbie Harry, Sonja Smits, Peter Dvorsky, Leslie Carlson, Jack Creley
Year

1983
Rated

R
Country

Canada
Format

35mm
Running Time

89 minutes