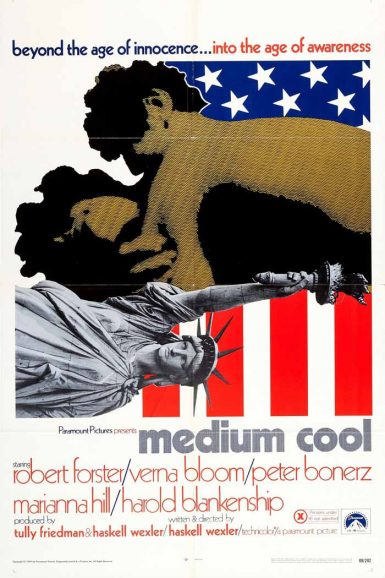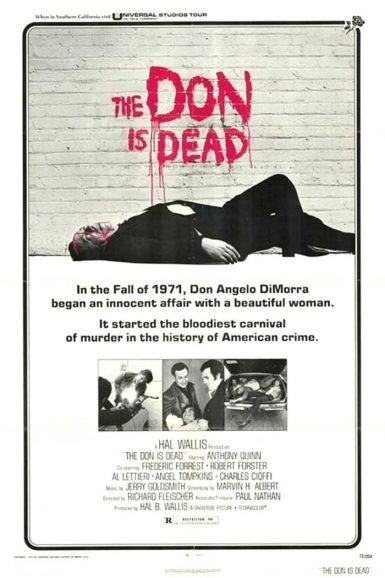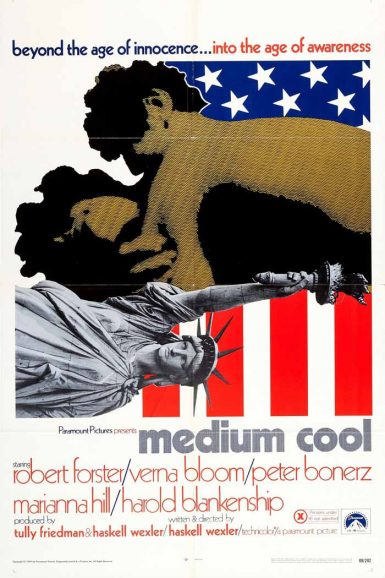 Medium Cool
A radical and astonishing blend of fiction and documentary, Haskell Wexler's Medium Cool is a testament to both the magic and mania of the camera's eye in revolutionary times. Chicago TV news cameraman John (Robert Forster) struggles to keep a professional distance from his subjects (cops, militants, activists, etc.) in the increasing political upheaval of the summer of 1968. His anger and disaffection with his job's corporate corruption (as well as an emerging romance with a lonely widow new in town from Appalachia) reaches a head when the woman's son goes missing during the zeitgeist chaos of that year's Democratic National Convention. Filmed right in the heat of those iconic demonstrations, the film remains an urgent and essential guide to bearing witness, and inescapably participating, in history as it unfolds.
Print courtesy of the Academy Film Archive.
"Medium Cool is finally so important, and absorbing because of the way Wexler weaves all these elements together. He has made an almost perfect example of the new movie. Because we are so aware this is a movie, it seems more relevant and real than the smooth fictional surface of, say, Midnight Cowboy." – Roger Ebert
"A film of tremendous visual impact, a kind of cinematic Guernica, a picture of America in the process of exploding into fragmented bits of hostility, suspicion, fear and violence." – Vincent Canby, The New York Times
"So strongly does it challenge the usual commercial film techniques and themes that Hollywood, ever wary both of stylistic innovation and contemporary politics, may never recover. Socially and cinematically, Medium Cool is dynamite." – TIME
Director

Haskell Wexler
Writer

Haskell Wexler
Starring

Robert Forster, Verna Bloom, Peter Bonerz, Marianna Hill, Harold Blankenship
Year

1969
Rated

R
Country

USA
Format

35mm
Running Time

111 minutes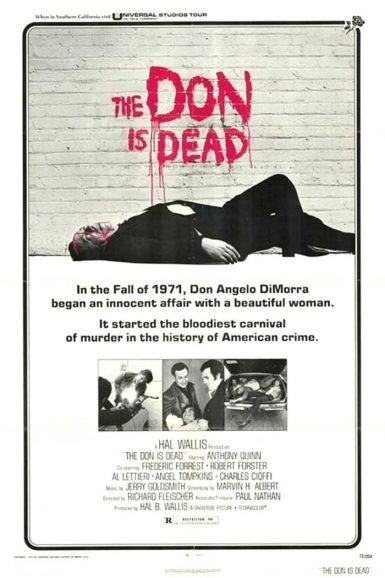 The Don Is Dead
Universal Pictures' response to the huge success of Paramount's The Godfather was this mean shoot-em-up mafia vengeance story that could've been out of the 1930's were it not for the merciless cruelty and buckets of blood depicted. Helmed by ace genre master Richard Fleischer and scored by the inimitable Jerry Goldsmith, The Don is Dead stars Anthony Quinn as the head of a crime organization who oversees a tenuous peace, but ignites a gang war with his heir apparent (New Bev favorite Robert Forster) over the love of a beautiful singer. Power abhors a vacuum and every hot headed gangster in town wants a piece of what's coming to them!
Marc Edward Heuck writes about The Don is Dead on the New Beverly blog.
Sean Fennessey writes about The Don is Dead on the New Beverly blog.
Director

Richard Fleischer
Starring

Anthony Quinn, Frederic Forrest, Robert Forster, Al Lettieri, Angel Tompkins
Year

1973
Country

USA
Format

35mm
Running Time

115 minutes