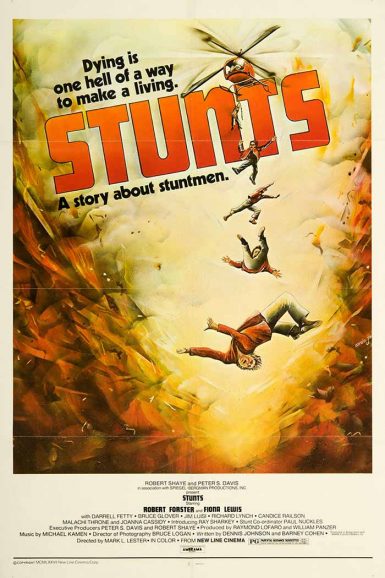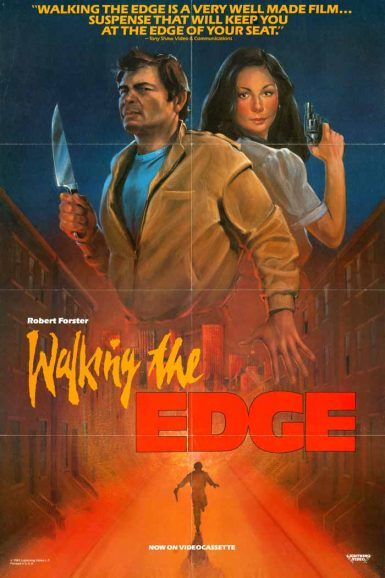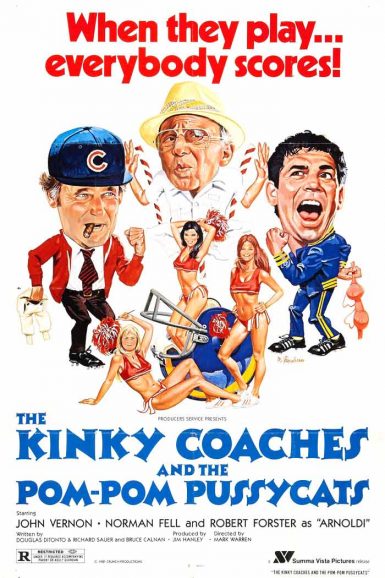 Stunts
Walking the Edge
plus
The Kinky Coaches and the Pom-Pom Pussycats
Buy Tickets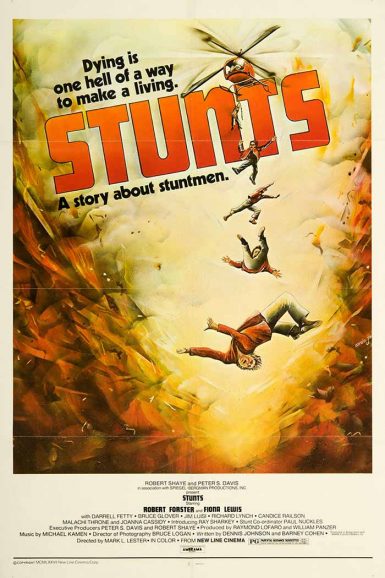 Stunts
When a stuntman is killed mysteriously while making a new motion picture, his brother (Robert Forster) steps in to perform death-defying feats of courage in front of the camera while investigating the puzzling circumstances behind his brother's demise on the film's troubled production. As more stuntmen die in suspicious accidents, Forster will have to navigate cast & crew to discover the truth. Director Mark L. Lester (Class of 1984, Commando) crafts a love letter to low budget filmmaking, a rough and tumble, action-packed, stunt-filled '70s stunner that convincingly shows the tight bond formed while making a movie. A dream team of Fiona Lewis, Ray Sharkey, Joanna Cassidy, Bruce Glover, Richard Lynch, and Candice Rialson co-star, while the legendary Madonna Inn serves as a principal location.
Director

Mark L. Lester
Starring

Robert Forster, Fiona Lewis, Darrell Fetty, Bruce Glover, Jim Luisi, Richard Lynch, Candice Railson, Malachi Throne, Joanna Cassidy, Ray Sharkey
Year

1977
Country

USA
Format

35mm
Running Time

89 minutes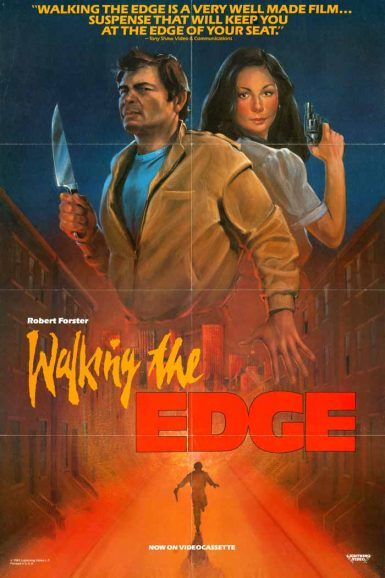 Walking the Edge
Jackie Brown's Robert Forster is a cabby pushed past the breaking point when he picks up Nancy Kwan, a desperate woman on the hunt for vengeance, in the tough, ultra-violent crime thriller Walking the Edge. Brought together by chance, the unlikely pair must unite to survive the mean streets of Los Angeles and outgun a vicious gang of killers, led by Maniac's Joe Spinell, that's hot on their heels.
Director

Norbert Meisel
Starring

Nancy Kwan, Robert Forster, Joe Spinell
Year

1983
Rated

R
Country

USA
Format

35mm
Running Time

94 minutes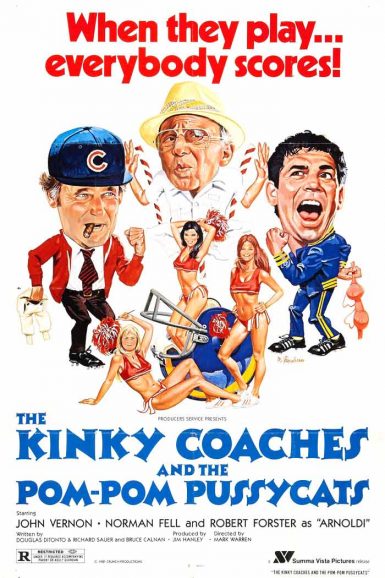 The Kinky Coaches and the Pom-Pom Pussycats
Discover new laughs in this hard-to-find Robert Forster comedy from the 80s! In the weeks leading up to the city championship, two long-time rival football coaches lead their respective cavalries of high school students into an all-out prank war. Channeling the likes of Animal House, no man, woman, nerd, or jock is exempt from the chaos ahead of the kickoff. At times indecent, perhaps improper – always scoring big! It's high school like you never experienced… but always dreamed of!
Director

Mark Warren
Starring

John Vernon, Norman Fell, Robert Forster
Year

1981
Rated

R
Country

USA/Canada
Format

35mm
Running Time

91 minutes