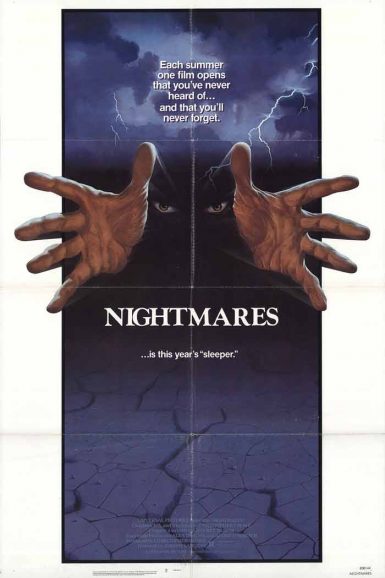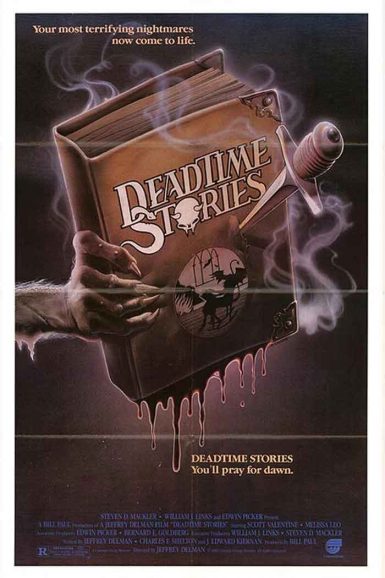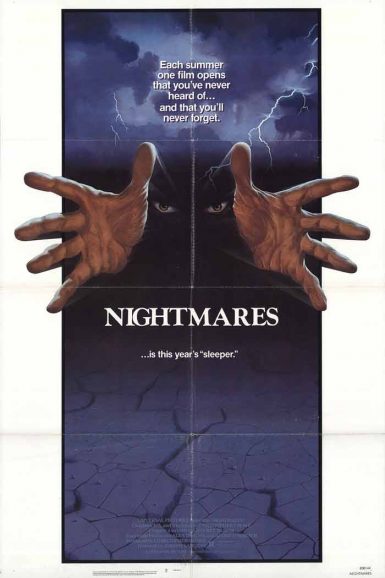 Nightmares
Somewhere between the real and the unreal, between the world of daylight and the dark of night, between the peaceful sleep of dreams and the endless sleep of death, lies the realm of Nightmares. Four spooky tales combine for an enjoyable and underseen horror anthology: a late-night run to the store for a pack of cigarettes while a killer is on the loose, an arcade-obsessed teen who gets too close to the games he plays, a Catholic priest with a crisis of faith, and a family with an unusual rat problem. A stellar ensemble including Christina Raines, Emilio Estevez, Lance Henriksen, Richard Masur, and Veronica Cartwright star.
Director

Joseph Sargent
Starring

Emilio Estevez, Cristina Raines, Lance Henriksen, Richard Masur, Veronica Cartwright
Year

1983
Rated

R
Country

USA
Format

35mm
Running Time

99 minutes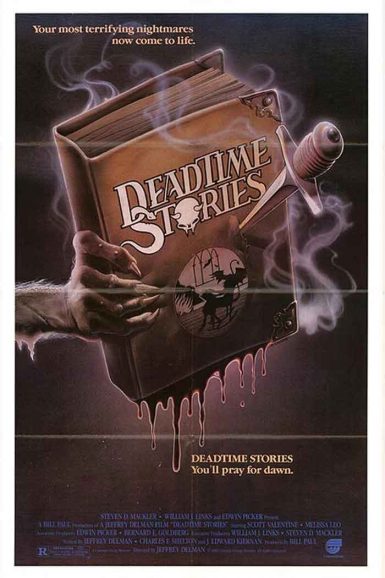 Deadtime Stories
Your most terrifying nightmares come to life in a fun-filled fright anthology packed with laughs, scares, and cool practical effects across a trio of freaky fairy tales. A babysitting uncle tells three stories, from bizarre witches to VHS-era updates of Little Red Riding Hood and Goldilocks and the Three Bears.
Director

Jeffrey Delman
Starring

Scott Valentine, Melissa Leo, Nicole Picard, Matt Mitler, Cathryn de Prume
Year

1986
Rated

R
Country

USA
Format

35mm
Running Time

83 minutes