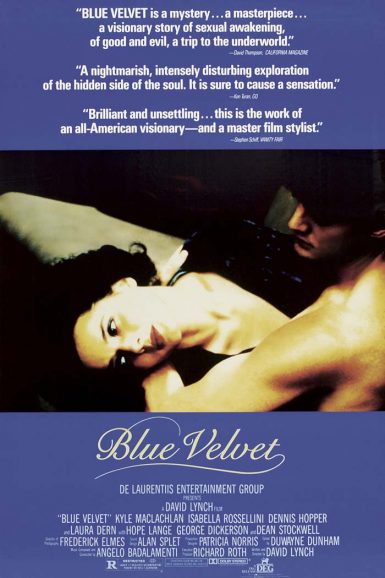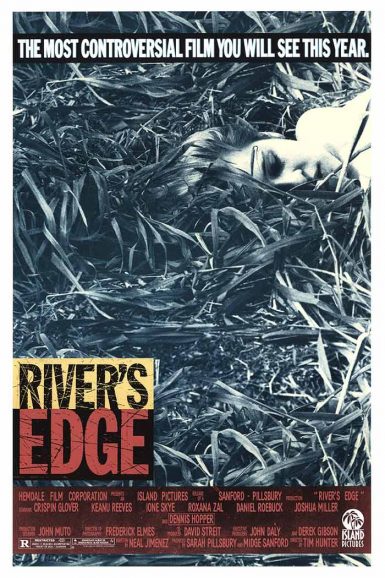 Blue Velvet
River's Edge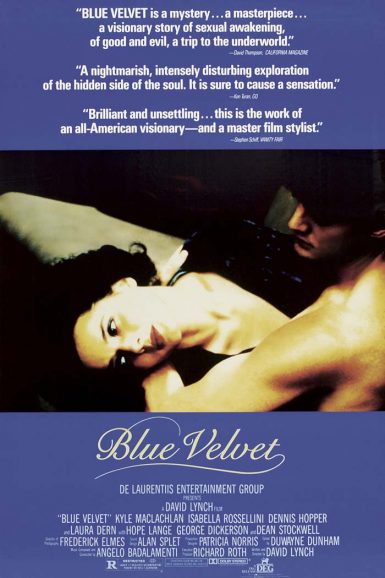 Blue Velvet
While our allotment of advance tickets has sold out online, some additional tickets will be available to purchase at the door on a first come, first served basis on the night of the show. Box office & doors open approximately 1 hour before showtime. For shows that have sold out online, in-person ticket purchases are limited to 2 tickets per person.
A gruesome discovery of a human ear leads a young Kyle MacLachlan on a dangerous journey into the sinister underworld that exists in his all-American hometown. From there the simple setup blooms into the ultimate story of good and evil, an erotically-charged, intensely disturbing exploration of the dark underbelly of the soul. One of the most shattering cinematic experiences of the '80s, Blue Velvet acts as a waking nightmare, a mesmerizing spiritual precursor to Twin Peaks, and showcases what a visionary auteur like David Lynch could do while making one of the wildest, most far-out films ever to be nominated for multiple Golden Globe Awards.
Director

David Lynch
Writer

David Lynch
Composer

Angelo Badalamenti
Starring

Kyle MacLachlan, Isabella Rossellini, Dennis Hopper, Laura Dern, Hope Lange, Dean Stockwell
Year

1986
Rated

R
Country

USA
Format

35mm
Running Time

121 minutes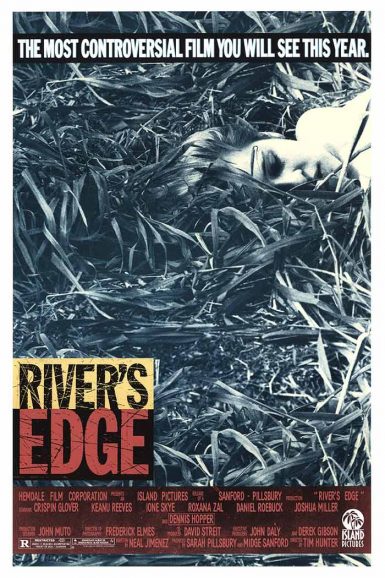 River's Edge
A once-in-a-lifetime cinematic lightning bolt, River's Edge packs enough raw power and high voltage attitude for a dozen teen movies. Charged with electric performances, haunting atmosphere, pitch black humor and a raging thrash soundtrack, it's the perfect representation of a post-punk generation of disaffected youth. Winner of Independent Spirit Awards for Best Feature and Best Screenplay, the film follows a group of alienated high school burnouts and their reactions to discovering a friend has killed his girlfriend. But that's just the starting point for a truly off-center character study populated by a completely over-the-edge Crispin Glover and a blowup-doll-loving, drug-damaged dealer unforgettably played by Dennis Hopper. Plus, see Keanu Reeves, Ione Sky, Daniel Roebuck, and Joshua John Miller in one of the best and boldest films of the decade.
35mm print courtesy of The Sundance Institute Collection at The UCLA Film & Television Archive
Director

Tim Hunter
Writer

Neal Jimenez
Starring

Crispin Glover, Keanu Reeves, Ione Skye, Daniel Roebuck, Joshua John Miller, Roxana Zal, Dennis Hopper
Year

1986
Rated

R
Country

USA
Format

35mm
Running Time

99 minutes