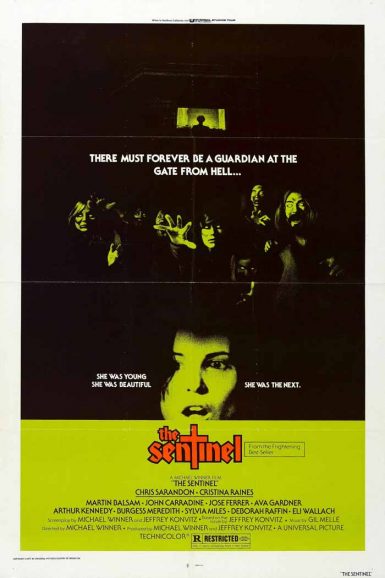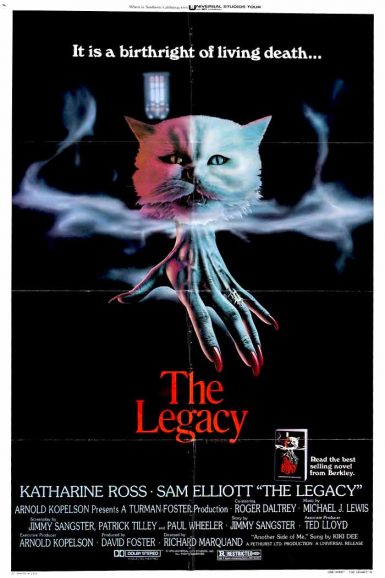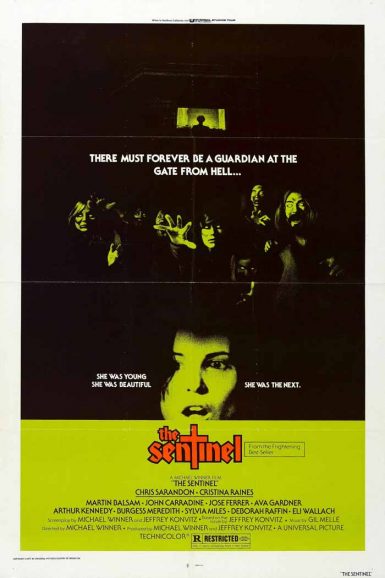 The Sentinel
From the frightening best seller comes a shocking screen sensation! When a neurotic model moves into an old New York brownstone, she meets an odd assortment of eccentric neighbors. But the ominous building, its strange inhabitants, and the reclusive blind priest on the top floor hold a dark secret. Death Wish director Michael Winner helms a stellar supernatural spine-tingler that features an excellent ensemble cast.
Director

Michael Winner
Starring

Chris Sarandon, Cristina Raines, Martin Balsam, John Carradine, Jose Ferrer, Ava Gardner, Arthur Kennedy, Burgess Meredith, Sylvia Miles, Deborah Raffin, Eli Wallach, Jeff Goldblum
Year

1977
Rated

R
Country

USA
Format

35mm
Running Time

92 minutes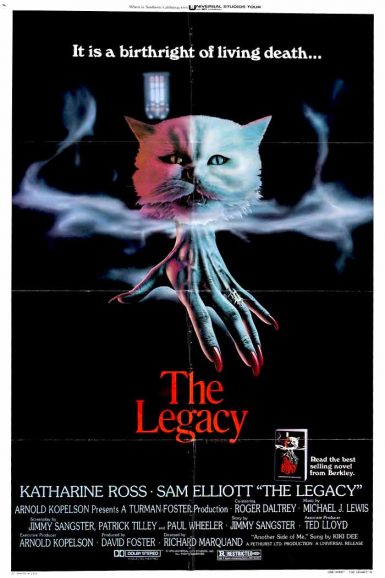 The Legacy
When an American couple (Katharine Ross & Sam Elliott) find themselves at a strange English estate alongside an eclectic ensemble summoned by the mysterious mansion's dying patriarch, they'll have to unravel sinister secrets as, one by one, their fellow house guests die in gruesome and mysterious ways. Gothic chills, strange kills, a white cat, and more mix in this moody & atmospheric '70s supernatural shocker that co-stars The Who's Roger Daltrey, was co-scripted by Hammer horror legend Jimmy Sangster, and was helmed by future Return of the Jedi director Richard Marquand.
Director

Richard Marquand
Writer

Jimmy Sangster, Patrick Tilley and Paul Wheeler
Starring

Katharine Ross, Sam Elliott, Roger Daltrey, John Standing, Ian Hogg
Year

1978
Rated

R
Country

UK
Format

35mm
Running Time

102 minutes