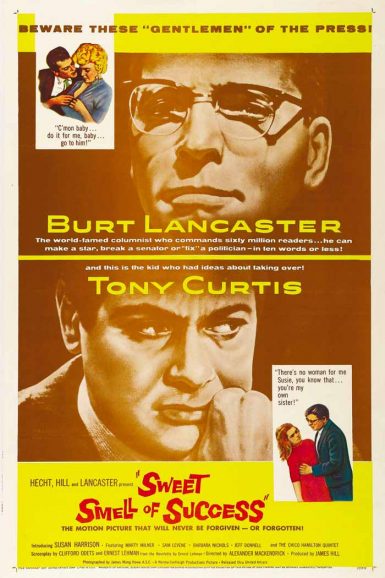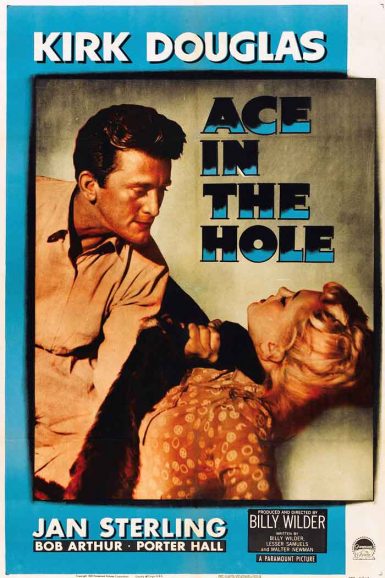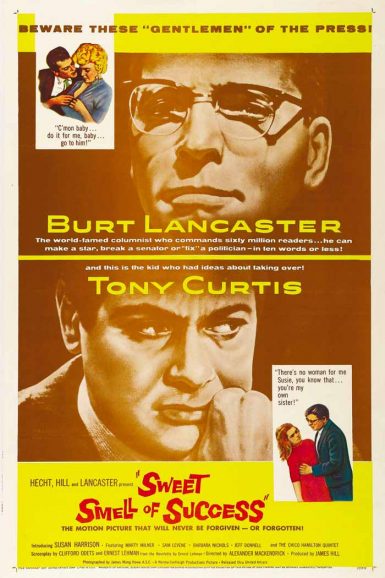 Sweet Smell of Success
Burt Lancaster is J.J. Hunsecker, a world-famed and world-feared newspaper columnist whose ink can make a star or break a politician. Tony Curtis plays frustrated press agent Sidney Falco, tasked with breaking the romance between Hunsecker's beloved younger sister and an up-and-coming jazz musician. A cynically acidic war of words is waged behind the scenes of New York's glamorous nightlife, exposing its dark underbelly. Featuring razor-edged dialogue and a pitch-black script by Clifford Odets and Ernest Lehman, plus stunning cinematography by the legendary James Wong Howe, Sweet Smell of Success of Success is absolutely unforgettable.
Director

Alexander Mackendrick
Writer

Clifford Odets and Ernest Lehman based on the novelette by Ernest Lehman
Starring

Burt Lancaster, Tony Curtis, Susan Harrison, Marty Milner, Sam Levene, Barbara Nichols, Jeff Donnell
Year

1957
Country

USA
Format

35mm
Running Time

96 minutes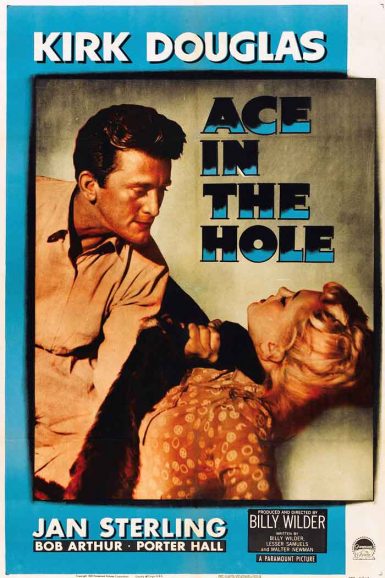 Ace in the Hole
Rough, tough Chuck Tatum, who battered his way to the top … trampling everything in his path – men, women and morals! Washed up in the big city and now down-and-out in Albuquerque, a ruthlessly ambitious journalist finds the scoop of a lifetime – a man desperately trapped in a cave – and manipulates the rescue and ensuing media sensation for his own gain, only to find it escalating beyond his control. An electrifying Kirk Douglas shines in Billy Wilder's scathing follow-up to Sunset Boulevard.
Director

Billy Wilder
Writer

Billy Wilder, Lesser Samuels and Walter Newman
Starring

Kirk Douglas, Jan Sterling, Bob Arthur, Porter Hall, Frank Cady, Richard Benedict
Year

1951
Country

USA
Format

35mm
Running Time

111 minutes