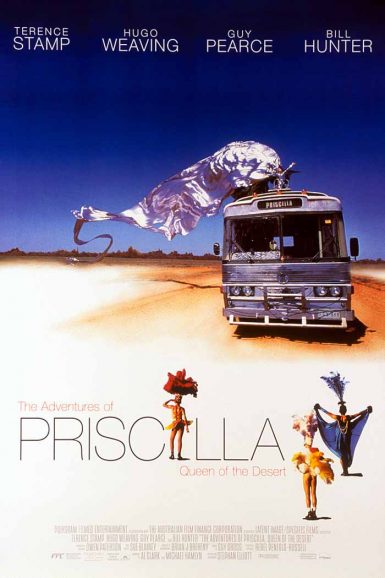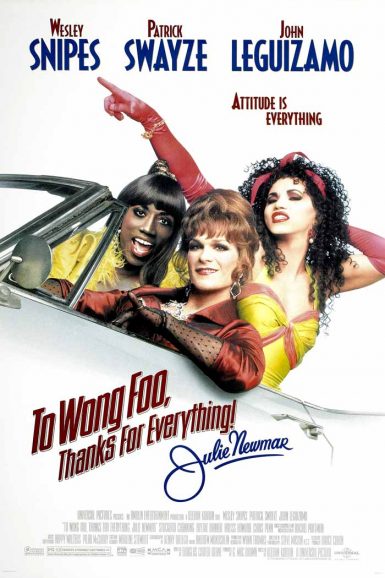 The Adventures of Priscilla, Queen of the Desert
To Wong Foo, Thanks for Everything! Julie Newmar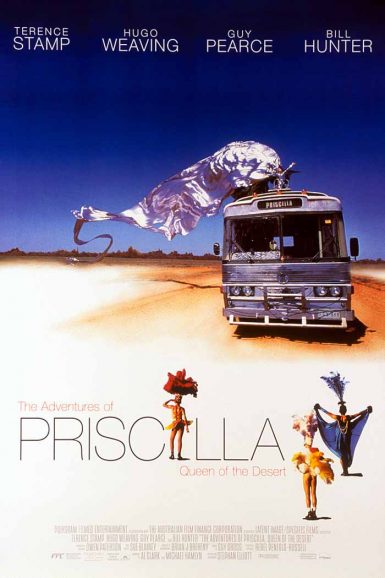 The Adventures of Priscilla, Queen of the Desert
While our allotment of advance tickets has sold out online, some additional tickets will be available to purchase at the door on a first come, first served basis on the night of the show. Box office & doors open approximately 1 hour before showtime. For shows that have sold out online, in-person ticket purchases are limited to 2 tickets per person.
It's a road movie with attitude and the occasional frock. In the moving Australian comedy that blitzed overseas box offices, two drag performers, a trans woman, and their beleaguered bus travel across the Outback to perform at a remote resort, overcoming obstacles, lip-syncing, and looking fabulous along the way. Hugo Weaving, Guy Pearce, and Terence Stamp star. Winner of the Academy Award for Best Costume Design!
Director

Stephan Elliott
Writer

Stephan Elliott
Starring

Terence Stamp, Hugo Weaving, Guy Pearce, Bill Hunter
Year

1994
Rated

R
Country

Australia
Format

35mm
Running Time

103 minutes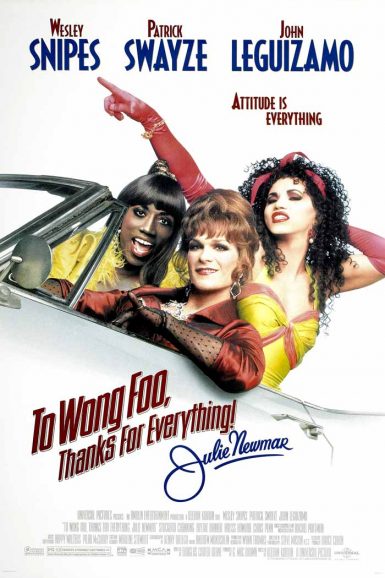 To Wong Foo, Thanks for Everything! Julie Newmar
Attitude is everything in a hilarious comedy about repairing broken hearts, broken dreams, and broken nails! En route to the Miss Drag Queen of American Pageant in their '67 Cadillac, Noxeema, Vida, and Chi-Chi are sidelined by car troubles in small town Syndersville. Now they'll bring their glitz and glamour to the locals for a fabulous and fun-filled weekend of celebration and self-discovery. Wesley Snipes, Patrick Swayze, and John Leguizamo star.
Director

Beeban Kidron
Writer

Douglas Carter Beane
Starring

Wesley Snipes, Patrick Swayze, John Leguizamo, Stockard Channing, Blythe Danner, Arliss Howard, Chris Penn
Year

1995
Rated

PG-13
Country

USA
Format

35mm
Running Time

108 minutes