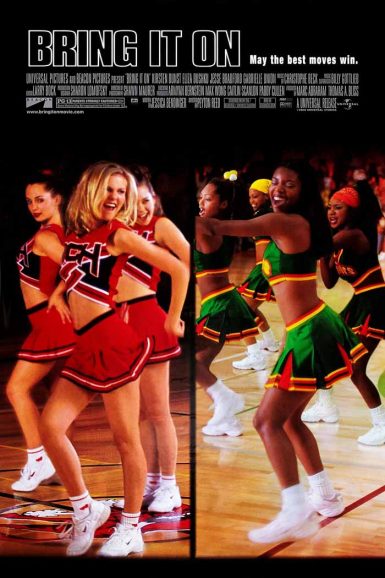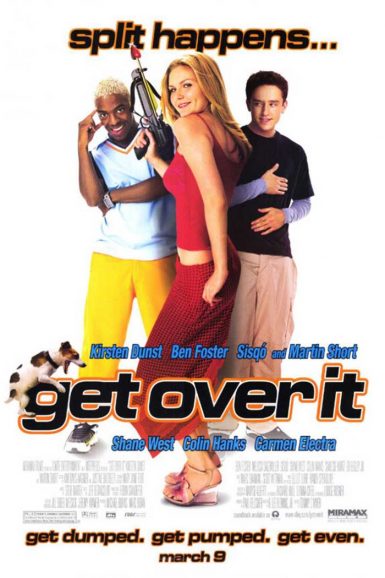 Bring It On
Get Over It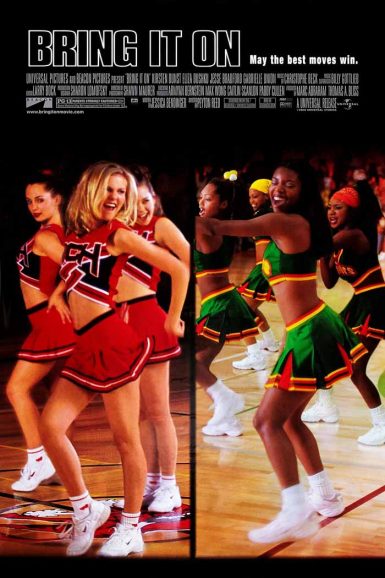 Bring It On
While our allotment of advance tickets has sold out online, some additional tickets will be available to purchase at the door on a first come, first served basis on the night of the show. Box office & doors open approximately 1 hour before showtime. For shows that have sold out online, in-person ticket purchases are limited to 2 tickets per person.
Her parents don't get it. Her boyfriend says forget it. The friends who voted her in now regret it. The new captain of the Rancho Carne Toros will have to navigate the spunky, spirited world of competitive cheerleading in her quest to stay on top, while balancing boys, backstabbing squad-mates, and competitive rivals on the road to the National Championship. Kirsten Dunst, Eliza Dushku, Jesse Bradford, and Gabrielle Union star in one of the great 2000s teen comedies, a fun-filled pom-pom laugh-a-thon featuring a quotable script by Jessica Bendinger and sharp direction by Peyton Reed.
Director

Peyton Reed
Writer

Jessica Bendinger
Starring

Kirsten Dunst, Eliza Dushku, Jesse Bradford, Gabrielle Union
Year

2000
Rated

PG-13
Country

USA
Format

35mm
Running Time

99 minutes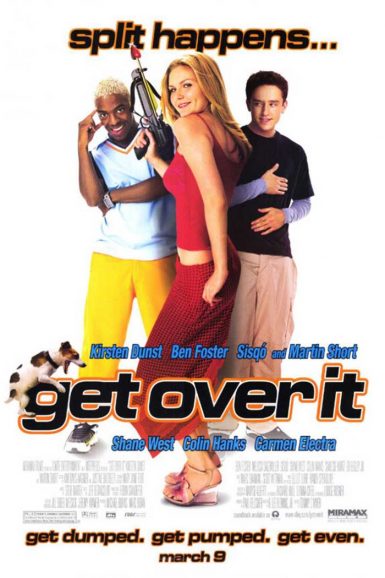 Get Over It
Young, free and single. Again. When a recently dumped high schooler tries to win back his ex-flame by auditioning for the school's funky new production of A Midsummer Night's Rockin' Eve, he'll find some unlikely help from his best friend's younger sister. As opening night approaches, will he finally get over his old relationship and realize the right girl is right in front of him? It's a fresh, funny, and very 2001-era update of Shakespeare's tale with pitch-perfect performances from its ensemble cast, including Ben Foster, Kirsten Dunst, Melissa Sagemiller, Shane West (playing a boy band star), Sisqó (!!), Colin Hanks, Zoe Saldana, Mila Kunis, and a scene-stealing Martin Short.
Director

Tommy O'Haver
Writer

R. Lee Fleming Jr.
Starring

Kirsten Dunst, Ben Foster, Melissa Sagemiller, Sisqó, Shane West, Colin Hanks, Zoe Saldana, Mila Kunis, Swoosie Kurtz, Ed Begley Jr, Martin Short
Year

2001
Rated

PG-13
Country

USA
Format

35mm
Running Time

87 minutes