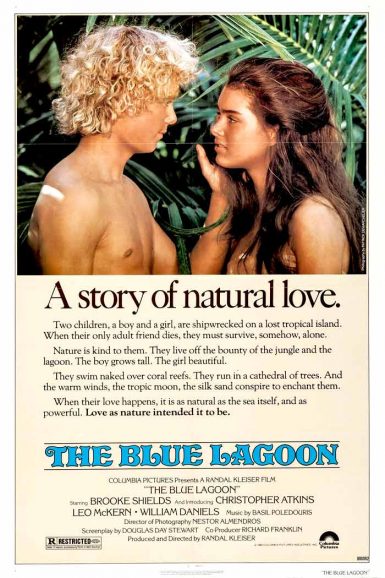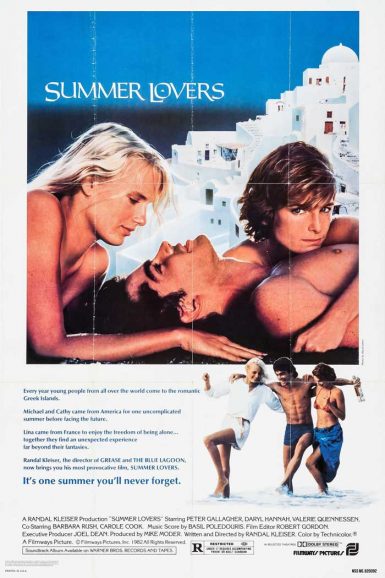 The Blue Lagoon (Randal Kleiser In Person)
Summer Lovers
Buy Tickets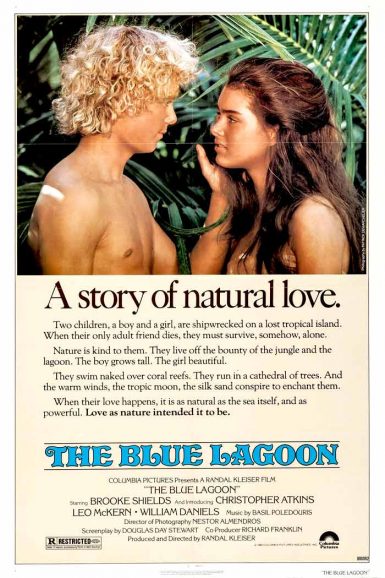 The Blue Lagoon (Randal Kleiser In Person)
Just added! Director Randal Kleiser will join us IN PERSON, schedule permitting, for a Q&A between films at our Monday, March 2nd, double feature.
Based on the novel by Henry De Vere Stacpoole, Randal Kleiser's The Blue Lagoon is a wildly sensual, albeit controversial, reimagining of the Biblical allegory of original sin. A shipwreck leaves two young cousins stranded on a desert island – they have the instinct to survive, but as they grow older and closer, two great mysteries arise. On a forbidden side of the island, something savage and sinister is happening… a dangerous interpretation of God's immutable word. But on the other side of the island, the mystery of desire begins to give Richard and Emmeline an entirely new meaning of paradise.
"Nestor Almendros's cinematography is soothingly gorgeous," – Janet Maslin, The New York Times
"The romance is enhanced by Nestor Almendros' exquisite photography (and Basil Poledouris' score), as is the stunning beauty of the Fiji island where it was filmed." – Variety
Director

Randal Kleiser
Starring

Brooke Shields, Christopher Atkins, Leo McKern, William Daniels
Year

1980
Rated

R
Country

USA
Format

35mm
Running Time

104 minutes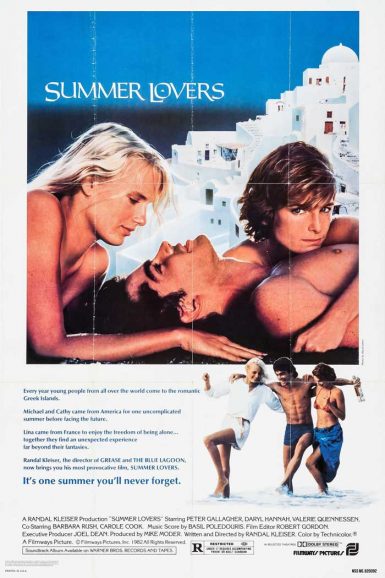 Summer Lovers
Pristine waters and idyllic views, a Grecian getaway for young lovers is bound to heat up when a mysterious beauty arrives in paradise. An impulsive affair with a French archeologist could jeopardize Michael and Cathy's relationship, but Santorini seems to be the perfect place for all three to experience an unforgettable summer of sex, romance, and liberation. With Summer Lovers, Randal Kleiser triumphantly delivers a tender and mature follow-up to The Blue Lagoon.
Director

Randal Kleiser
Starring

Peter Gallagher, Daryl Hannah, Valerie Quennessen, Barbara Rush, Carole Cook
Year

1982
Rated

R
Country

USA
Format

35mm
Running Time

98 minutes