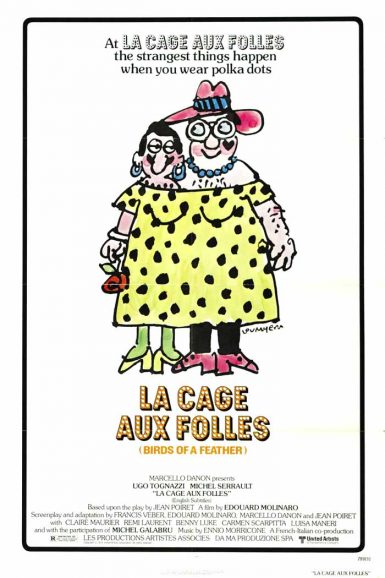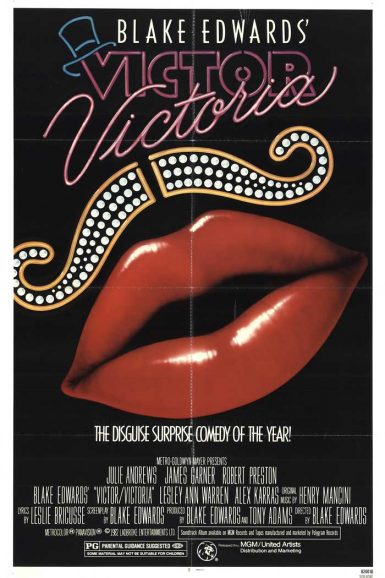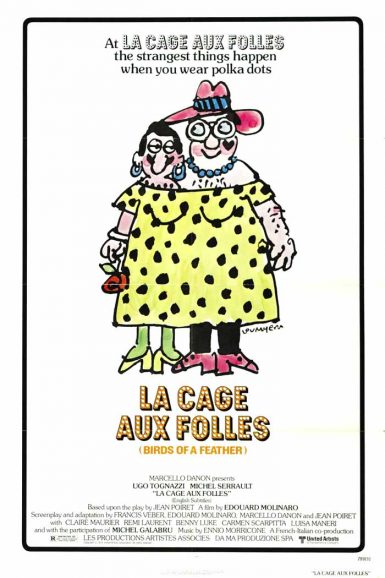 La Cage aux Folles
At La Cage aux Folles, you can be whoever you want. Outrageous, extravagant, glamorous… all who enter experience a secret world of fantastical delights. However, pride becomes panic for club owner Renato as he prepares to host the ultra-conservative family of his son's fiancee. At his home. Above his club. Where his lover Albin is the star drag performer. Well, as they say in the business, "The show must go on!" This iconic film, based on the play by Jean Poiret, remains one of the top grossing foreign language films ever in the USA, and was notably remade with Robin Williams and Nathan Lane as The Birdcage (1996).
"The comic turns in the plot are achieved with such clockwork timing that sometimes we're laughing at what's funny and sometimes we're just laughing at the movie's sheer comic invention. This is a great time at the movies." – Roger Ebert
Director

Édouard Molinaro
Composer

Ennio Morricone
Starring

Ugo Tognazzi, Michel Serrault, Claire Maurier, Rémi Laurent, Carmen Scarpitta, Benny Luke, Luisa Maneri
Year

1978
Country

France/Italy
Format

English subtitled 35mm
Running Time

97 minutes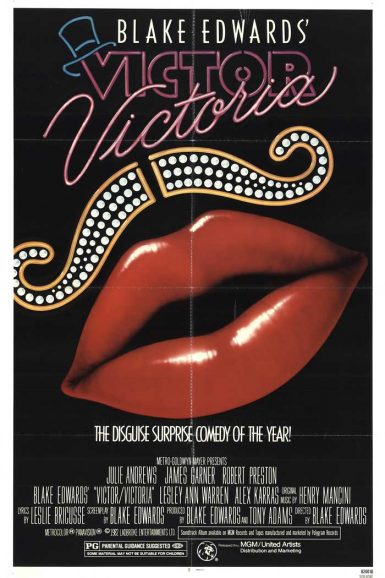 Victor/Victoria
Julie Andrews gives an Oscar nominated lead performance in husband Blake Edwards' 1982 musical comedy Victor/Victoria. Andrews plays Victoria, a struggling singer living in 1934 Paris. She makes the acquaintance of a fellow performer, Toddy, who proposes that Victoria try to pass herself off as a female impersonator, and she does, setting the Paris entertainment scene on fire. In the process, she meets an American business man with Mob ties (James Garner), who finds himself attracted to Victor/Victoria and doesn't know what to make of such feelings. Chockablock with songs co-written by Henry Mancini, Andrews impresses with her legendary voice and director Edwards crafts the film with the deft comic hand that served him so well in the Pink Panther movie series.
"Not only a funny movie, but, unexpectedly, a warm and friendly one." – Roger Ebert
"Victor/Victoria is a sparkling, ultra-sophisticated entertainment from Blake Edwards." – Variety
"Victor/Victoria is so good, so exhilarating, that the only depressing thing about it is the suspicion that Mr. Edwards is going to have a terrible time trying to top it." – Vincent Canby, The New York Times
Director

Blake Edwards
Starring

Julie Andrews, James Garner, Robert Preston, Lesley Ann Warren, Alex Karras, John Rhys-Davies
Year

1982
Rated

PG
Country

UK/USA
Format

35mm
Running Time

134 minutes