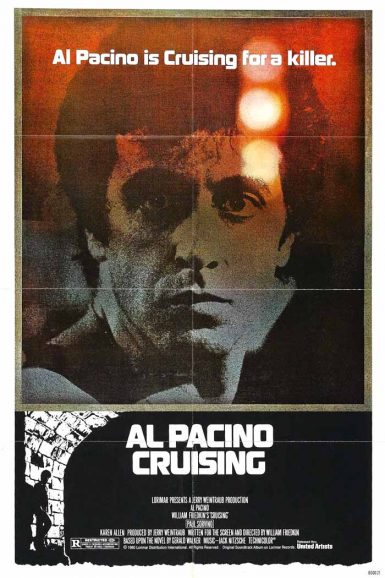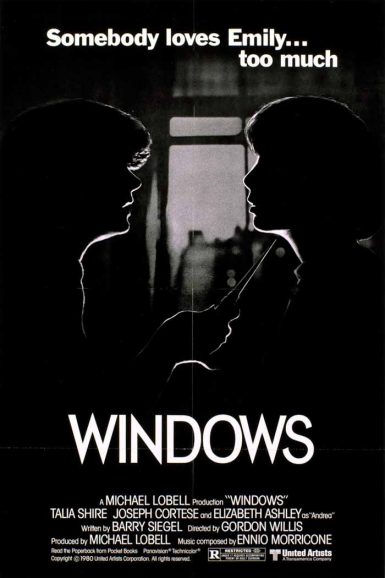 Cruising
Windows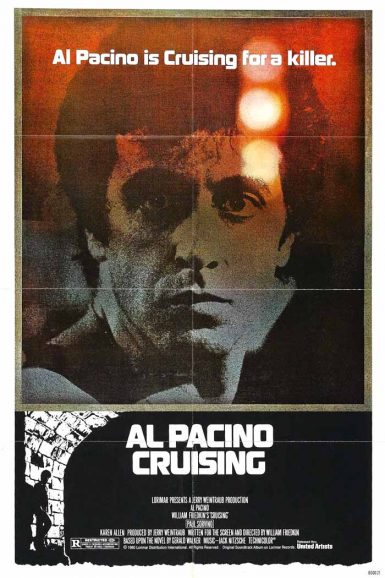 Cruising
While our allotment of advance tickets has sold out online, some additional tickets will be available to purchase at the door on a first come, first served basis on the night of the show. Box office & doors open roughly one hour before the first film. For shows that have sold out online, in-person ticket purchases are limited to 2 tickets per person.
In William Friedkin's intense and controversial thriller, NYPD officer Steve Burns (Al Pacino) is sent to work undercover in the S&M leather bars of the West Village to track down a serial killer targeting gay men. But descending deeper into the role takes a toll on his relationships and his damaged psyche as he witnesses the brutality of both the killer and the police towards the community.
"Viewed from almost three decades' distance, Cruising now looks like a masterly work of psychological disorientation, guilty only of a certain insensitivity – in putting the most extreme imaginable example of gay sexual subculture into a mainstream film – but innocent of any homophobic intention. Pacino's performance as the undercover cop who gets drawn into the leather underworld is extraordinary and sensitive, and the film's frank depiction of the pre-AIDS night world of gay Manhattan remains shocking. No one would get away with it now, or even try." – Andrew O'Hehir, Salon.com
Director

William Friedkin
Starring

Al Pacino, Paul Sorvino, Karen Allen, Richard Cox, Don Scardino and Joe Spinell
Year

1980
Rated

R
Country

USA
Format

35mm
Running Time

102 minutes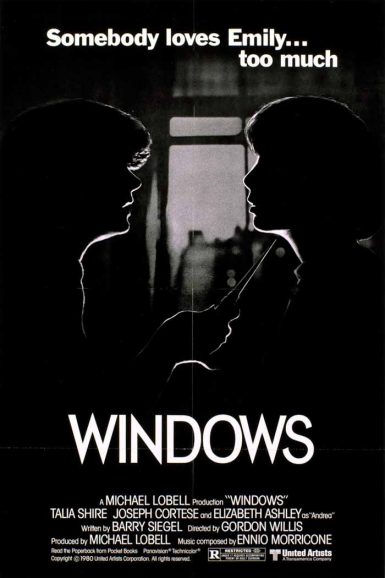 Windows
Somebody loves Emily… too much! Talia Shire stars as a recently divorced New Yorker in famed cinematographer Gordon Willis' sole directorial feature, the controversial thriller Windows. As Emily (Shire) begins to open up to her neighbor Andrea (Elizabeth Ashley), she'll discover her new friend's helpful façade could be a frightening mask that hides a dark obsession.  Featuring stellar cinematography by the director himself, plus a score by Ennio Morricone.
Director

Gordon Willis
Writer

Barry Siegel
Composer

Ennio Morricone
Starring

Talia Shire, Joseph Cortese, Elizabeth Ashley
Year

1980
Rated

R
Country

USA
Format

35mm
Running Time

96 minutes