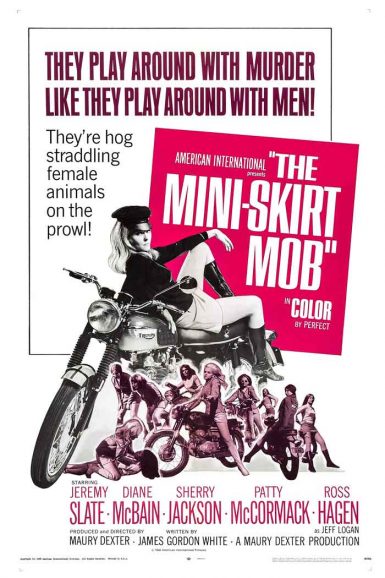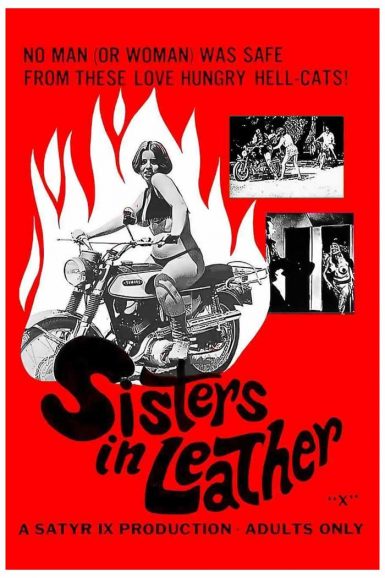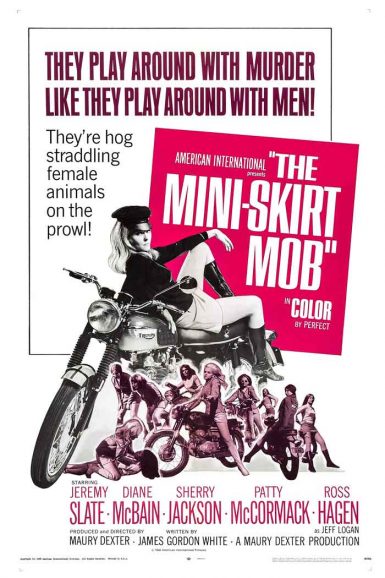 The Mini-Skirt Mob
They play around with murder like they play around with Men! They're hog straddling animals on the prowl! When the leader of the all-girl cycle gang is jilted by her ex-lover, she'll unleash the power of The Mini-Skirt Mob to enact revenge on her former beau and his new bride. Jeremy Slate, Diane McBaine, Sherry Jackson, Patty McCormack, Ross Hagen, and Harry Dean Stanton star in a drive-in pic penned by James Gordon White for American International Pictures.
Director

Maury Dexter
Writer

James Gordon White
Starring

Jeremy Slate, Diane McBain, Sherry Jackson, Patty McCormack, Ross Hagen, Harry Dean Stanton
Year

1968
Country

USA
Format

35mm
Running Time

82 minutes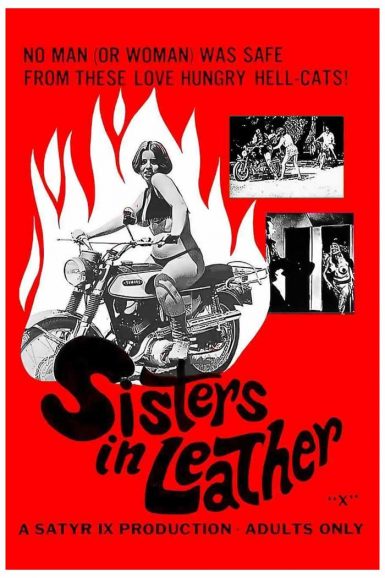 Sisters in Leather
A grindhouse ultra-rarity in 35mm! No man (or woman) was safe from these love hungry hell-cats! Exploitation madman Zoltan G. Spencer helms a cycle-sexploitation quickie about a leather-clad lesbian biker gang committing blackmail, riding naked, and having (softcore) sex.
Director

Zoltan G. Spencer
Starring

Kathy Williams, Pat Barrington, Dick Osmun, Karen Thomas, Bambi Allen
Year

1969
Country

USA
Format

35mm
Running Time

64 minutes
Upcoming Showtimes
7:30 pm
The Mini-Skirt Mob
9:20 pm
Sisters in Leather