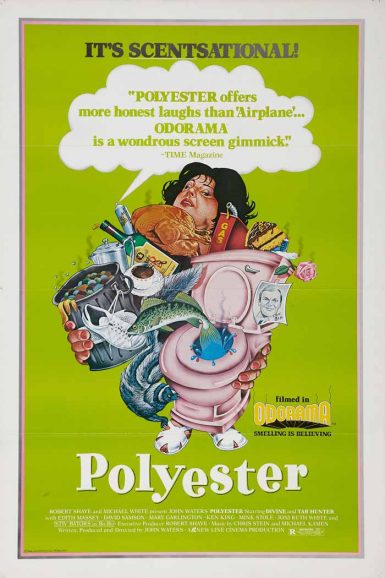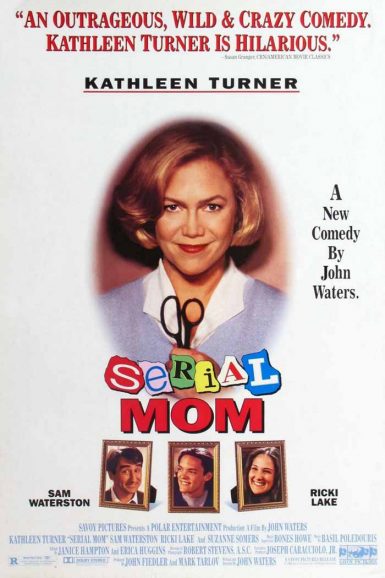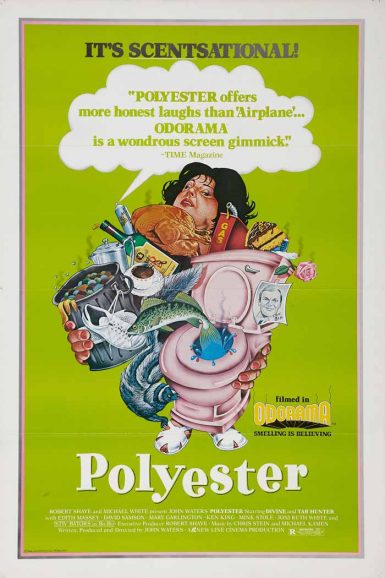 Polyester
The first 125 patrons at each showing will receive a scratch 'n sniff Odorama card!
Frustrated housewife Francine Fishpaw (Divine) just can't take it anymore; she's got a philandering pornographer husband, a pregnant teenage daughter, and a delinquent son. But will her life turn around when she meets upscale hunk Todd Tomorrow (Tab Hunter)? Inspired by the classic melodramas of Douglas Sirk, John Waters uses the larger budget afforded by his first studio picture to hilarious result, crafting a sublimely subversive suburban satire for viewers looking for the best in bad taste.
"A rancidly hilarious slice of Americana." – David Ansen, Newsweek
"Polyester offers more honest laughs than Airplane" – TIME Magazine
Director

John Waters
Writer

John Waters
Starring

Divine, Tab Hunter, Edith Massey, David Samson, Mary Garlington, Ken King, Mink Stole, Stiv Bators
Year

1981
Rated

R
Country

USA
Format

35mm
Running Time

86 minutes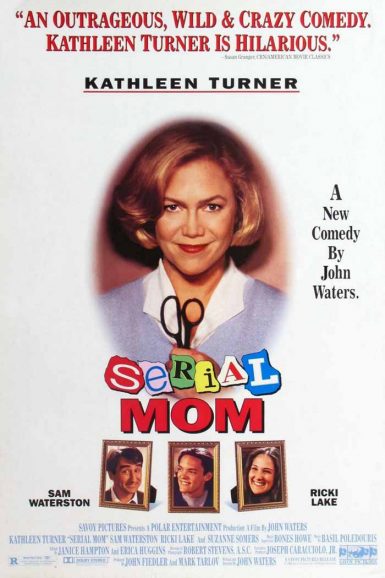 Serial Mom
Every mom wants to be wanted, but not for murder one! Kathleen Turner plays Beverly Sutphin, a picture-perfect suburban homemaker who takes slights against her family very personally. But as the neighborhood body count rises, her celebrity status skyrockets. A deliciously demented dark comedy from outré auteur John Waters, Serial Mom is horrifically hilarious, featuring  excellent supporting turns from Sam Waterston, Ricki Lake, and Matthew Lillard as the nuclear family, plus appearances by Mink Stole, Suzanne Somers, Traci Lords, and Patty Hearst!
On the New Bev blog, read a Jim Hemphill interview with John Waters.
Director

John Waters
Writer

John Waters
Starring

Kathleen Turner, Sam Waterston, Ricki Lake, Matthew Lillard, Mink Stole, Mary Jo Catlett
Year

1994
Rated

R
Country

USA
Format

35mm
Running Time

94 minutes