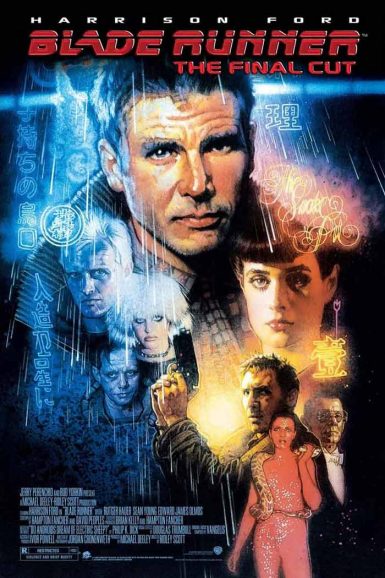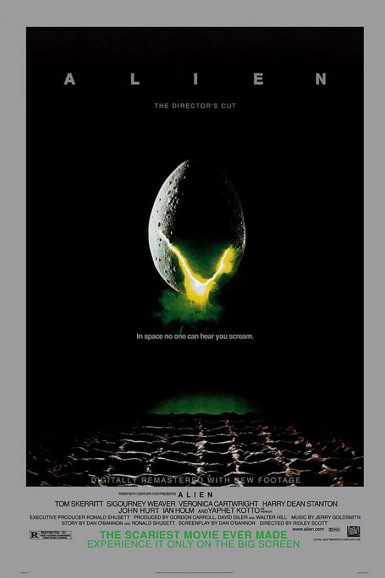 Blade Runner: The Final Cut
Alien: The Director's Cut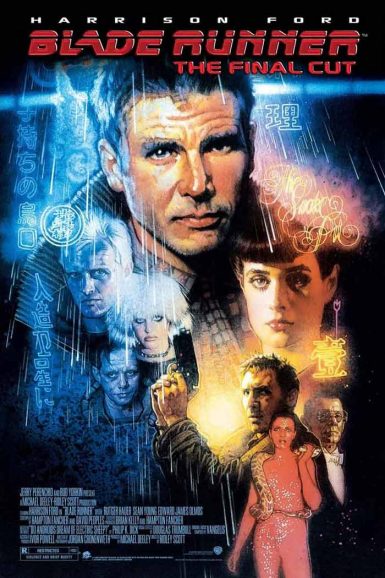 Blade Runner: The Final Cut
While our allotment of advance tickets has sold out online, some additional tickets will be available to purchase at the door on a first come, first served basis on the night of the show. Box office & doors open roughly one hour before the first film. For shows that have sold out online, in-person ticket purchases are limited to 2 tickets per person.
Amidst the rain-slicked cyberpunk world of 21st century Los Angeles, former police officer Rick Deckard is tasked with tracking down four humanoid replicants, who have escaped to Earth in search of their creator. Featuring genre-redefining effects work by Douglas Trumbull, an unforgettable Vangelis score, and a stellar ensemble cast, including iconic roles for Harrison Ford, Rutger Hauer, Sean Young, and Daryl Hannah, Ridley Scott's visionary sci-fi neo-noir continues to intrigue and entrance audiences, while asking larger questions on what it means to be human.
Director

Ridley Scott
Writer

Hampton Fancher and David Webb Peoples based on the novel Do Androids Dream of Electric Sheep? by Philip K. Dick
Composer

Vangelis
Starring

Harrison Ford, Rutger Hauer, Sean Young, Edward James Olmos, M. Emmet Walsh, Daryl Hannah, William Sanderson, Brion James, Joe Turkel, Joanna Cassidy, James Hong
Year

1982/2007
Rated

R
Country

USA/Hong Kong
Format

35mm
Running Time

117 minutes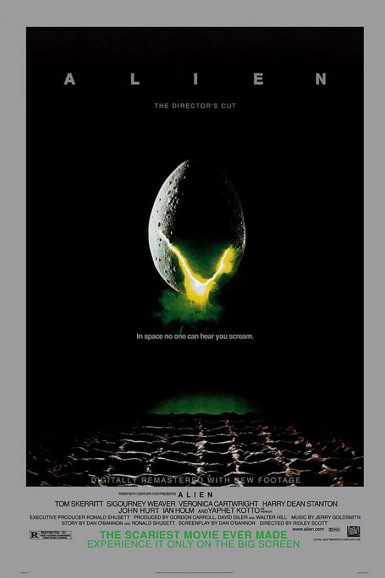 Alien: The Director's Cut
Ridley Scott's Oscar-winning outer space chiller is a ruthlessly efficient Jaws-in-space scarefest that still serves as the benchmark for sci-fi horror. When the Nostromo crew is awakened from cryo-sleep during their long voyage home, they're called to investigate a distress signal on a mysterious vessel. But what they find there is just the start of terror in Alien.
"Vibrates with a dark and frightening intensity." – Roger Ebert
"A haunted-house movie set in space, Alien also has a profoundly existentialist undertow that makes it feel like a film noir — the other genre to feature a slithery, sexualized monster as its classic villain." – Andrew O'Hehir, Salon.com
"An old-fashioned scary movie set in a highly realistic sci-fi future, made all the more believable by expert technical craftmanship." – Variety
Garret Mathany discusses Alien: The Director's Cut on the New Beverly blog.
Director

Ridley Scott
Writer

Dan O'Bannon
Composer

Jerry Goldsmith
Starring

Tom Skerritt, Sigourney Weaver, Veronica Cartwright, Harry Dean Stanton, John Hurt, Ian Holm and Yaphet Kotto
Year

1979/2003
Rated

R
Country

USA
Format

35mm
Running Time

117 minutes
Upcoming Showtimes
7:30 pm
Blade Runner: The Final Cut
9:55 pm
Alien: The Director's Cut