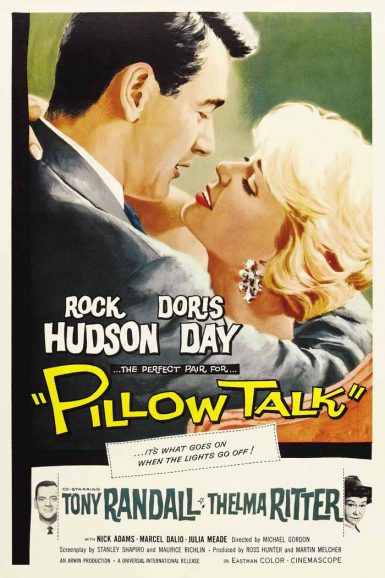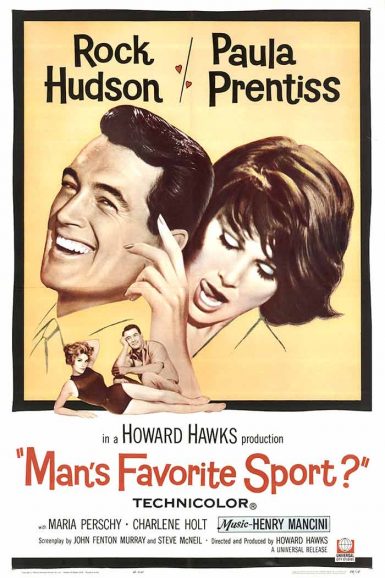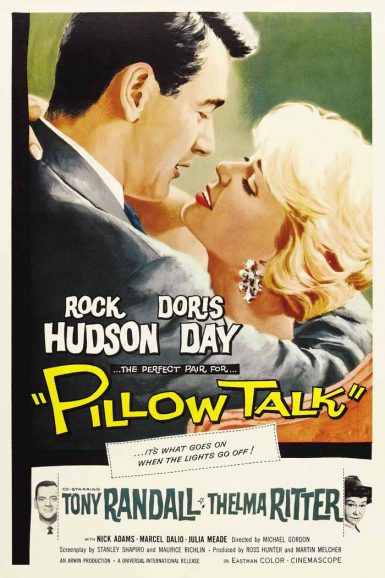 Pillow Talk
With spectacular charm and verve, Doris Day and Rock Hudson charismatically illuminate a sharply written, endlessly entertaining romantic comedy classic! It's the uninhibited story of a carefree bachelor and a careful career girl, whose love lives become as intertwined as the telephone party line they share. Sparks fly between Day and Hudson in their first film pairing, with an unforgettable Tony Randall as the frustrated friend caught in between.
"A sleekly sophisticated production that deals chiefly with s-e-x." – Variety
"One of the most lively and up-to-date comedy-romances of the year." – Bosley Crowther, The New York Times
Director

Michael Gordon
Writer

Screenplay by Stanley Shapiro and Maurice Richlin; Story by Russell Rouse and Clarence Greene
Starring

Rock Hudson, Doris Day, Tony Randall, Thelma Ritter
Year

1959
Country

USA
Format

35mm
Running Time

102 minutes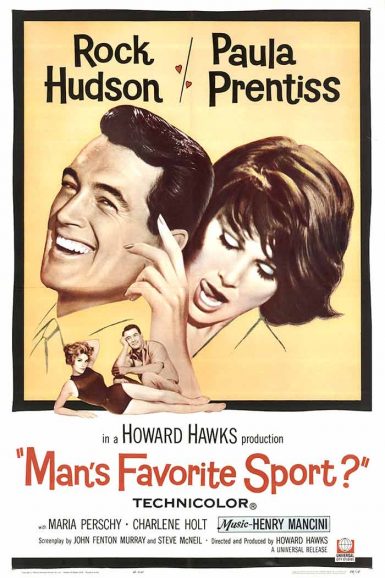 Man's Favorite Sport?
Successful Abercrombie & Fitch salesman Roger Willoughby is renown for his outdoors expertise and best-selling fishing guide. But he's also a total fraud who's never spent a day at the lake in his life, and when he's unwittingly entered into the annual Lake Wakapoogee Lodge fishing tournament, comedic mayhem ensues. Thankfully, the daughter of the lodge owner promises quick lessons to maintain the absurd charade. Rock Hudson & Paula Prentiss hilariously face off in love & fishing in this rom-com from famed filmmaker Howard Hawks.
Director

Howard Hawks
Writer

Screenplay by John Fenton Murray and Steve McNeil based on the story "The Girl Who Almost Got Away" by Pat Frank
Composer

Music by Henry Mancini
Starring

Rock Hudson, Paula Prentiss, Maria Perschy, Charlene Holt
Year

1964
Country

USA
Format

35mm
Running Time

120 minutes
Upcoming Showtimes
9:40 pm
Man's Favorite Sport?