June 27: New York, New York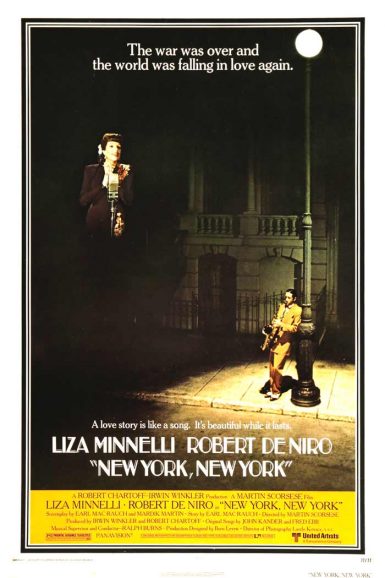 New York, New York (New 35mm Print)(Sold Out)
Gorgeous, newly struck 35mm print!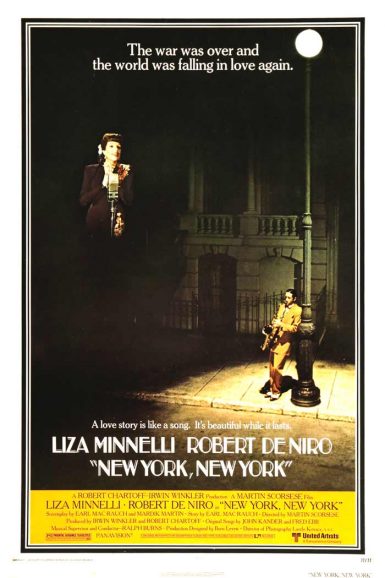 New York, New York (New 35mm Print)(Sold Out)
This showtime is now SOLD OUT. Please note that we will not be selling any tickets at the door for this screening.
Martin Scorsese's tribute to the postwar musicals of his youth details the stormy relationship between a volatile sax man (Robert De Niro) and a young singer (Liza Minnelli) on their way to showbiz stardom. Balancing dark realism and operatic grandeur, the film stylishly mirrors the turbulent central romance, while the top-notch production design, stellar Laszlo Kovacs cinematography, and showstopping Minnelli numbers keep the movie's epic runtime humming along.
"Martin Scorsese's criminally neglected tribute to the heyday of the MGM musical has aged astonishingly well." – Damon Wise, Empire Magazine
Director

Martin Scorsese
Writer

Earl Mac Rauch and Mardik Martin
Starring

Liza Minnelli, Robert De Niro, Lionel Stander, Barry Primus, Mary Kay Place, Georgie Auld, George Memmoli, Dick Miller
Year

1977
Rated

PG
Country

USA
Format

35mm
Running Time

163 minutes
Upcoming Showtimes
6:30 pm
New York, New York (New 35mm Print)(Sold Out)