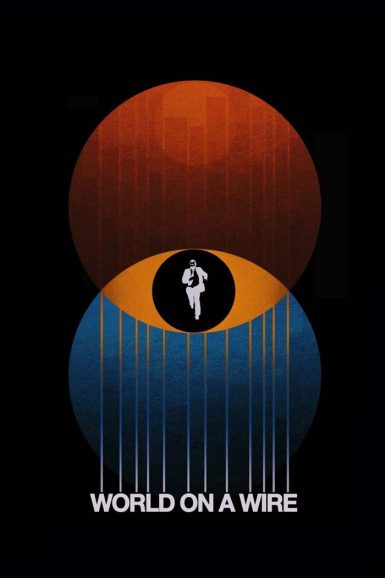 World on a Wire
Rainer Werner Fassbinder's '70s sci-fi epic!
Buy Tickets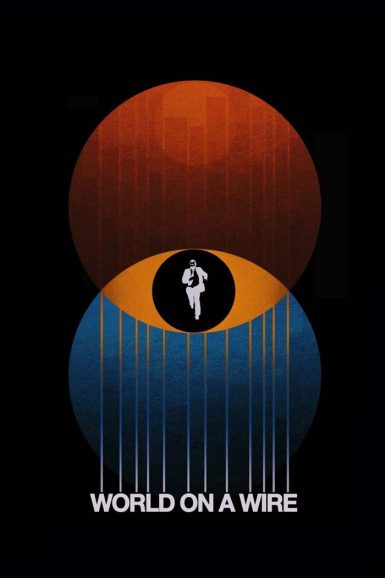 World on a Wire
Prolific wünderkind director Rainer Werner Fassbinder originally filmed World on a Wire for German television, his only foray into the sci-fi genre and a magnificently strange one, intoxicatingly dreamlike with its futuristic production design, reserved pace and languid, lounge lizard music score. Coming on like the hybrid bastard progeny of Fritz Lang and Mario Bava, the phantasmagorical saga follows Dr. Fred Stiller (Klaus Löwitsch) the new head of a computer project called Simulacron as he tries to get to the bottom of the mysterious death of his predecessor, Dr. Vollmer, and the strange disappearance of another colleague. Falling in love with Vollmer's daughter, Eva (Mascha Rabben) plunges him all the way through the looking glass until he is wondering if he is a real person or a simulated being in a chain of duplicate worlds in alternate closed-circuit dimensions. Although it had long been a staple of science-fiction literature since the 1950s, the idea of being trapped in a simulated version of reality has been much less explored on the big screen. Some audience members may be surprised that The Matrix trilogy was not the first to play with the concept.
"Mixes the pop art effrontery of Godard's Alphaville with the cyber-phobic metaphysics of Kubrick's 2001" – J. Hoberman, The Village Voice
Kim Morgan discusses World on a Wire on the New Beverly blog.
Director

Rainer Werner Fassbinder
Starring

Klaus Löwitsch, Barbara Valentin, Mascha Rabben, Karl Heinz Vosgerau, Wolfgang Schenck, Günter Lamprecht, Ulli Lommel
Year

1973
Country

West Germany
Format

English subtitled 35mm
Running Time

212 minutes