The Video Archives Podcast Presents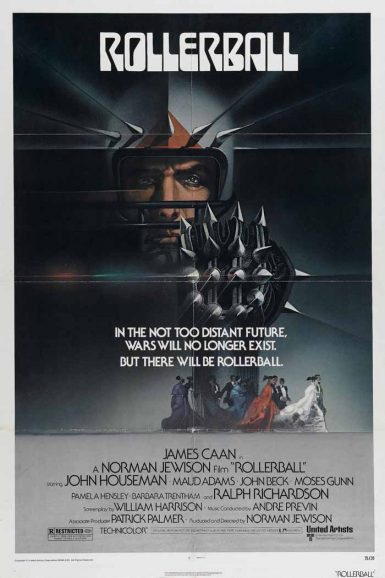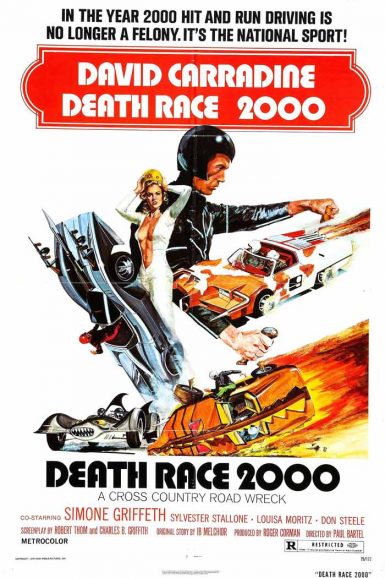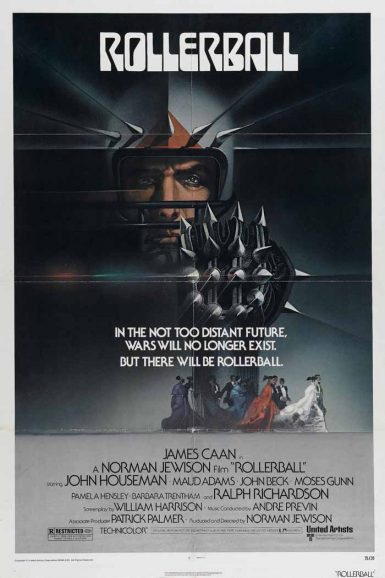 Rollerball
In the not too distant future, wars will no longer exist. But there will be Rollerball. In the dystopian world of 2018, corporations rule and a brutal contact sport settles conflicts while drawing raucous crowds. But when a veteran star becomes bigger than the game itself, sponsors fear his defiance could inspire a mass uprising. James Caan stars in a thought-provoking & action-packed sci-fi film from author William Harrison and director Norman Jewison.
Director

Norman Jewison
Writer

William Harrison
Starring

James Caan, John Houseman, Maud Adams, John Beck, Moses Gunn
Year

1975
Rated

R
Country

UK/USA
Format

35mm
Running Time

125 minutes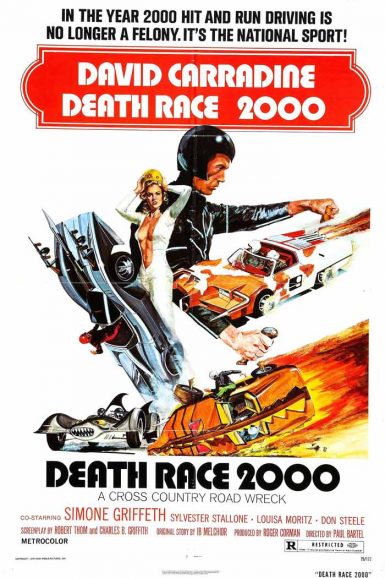 Death Race 2000
Get set for Death Race 2000, a lethal coast-to-coast, no-holds-barred orgy of fast cars and flattened bodies in mankind's greatest sporting event ever. Drivers David Carradine, Sylvester Stallone, Roberta Collins, Martin Kove and cult movie icon Mary Woronov are putting the pedal to the metal, on the run to outmaneuver one another in Paul Bartel's biting satire on America's thirst for violence, as pitch black as it is blood red, beautifully shot by Tak Fujimoto (fresh off Malick's Badlands), fine-tuned to optimum performance by ace editor Tina Hirsch, and gloriously well-deserved of its infamous Ebert zero-star review denouncing the film for being in "poor taste, unnecessarily gratuitous in both nudity and violence." In our words, a classic!
Director

Paul Bartel
Writer

Screenplay by Robert Thom and Charles B. Griffith from a story by Ib Melchior
Starring

David Carradine, Simone Griffeth, Sylvester Stallone, Mary Woronov, Roberta Collins, Martin Kove
Year

1975
Country

USA
Format

35mm
Running Time

79 minutes