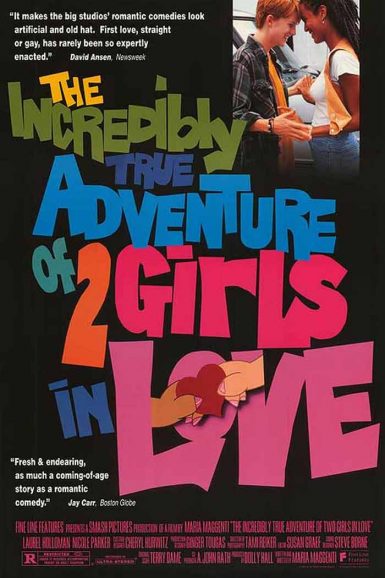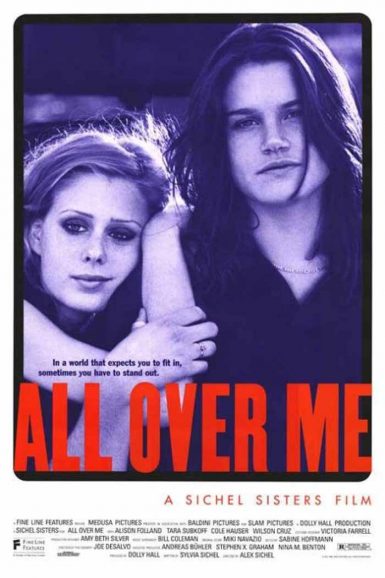 The Incredibly True Adventure of Two Girls in Love (Special Guests In Person)
All Over Me
Buy Tickets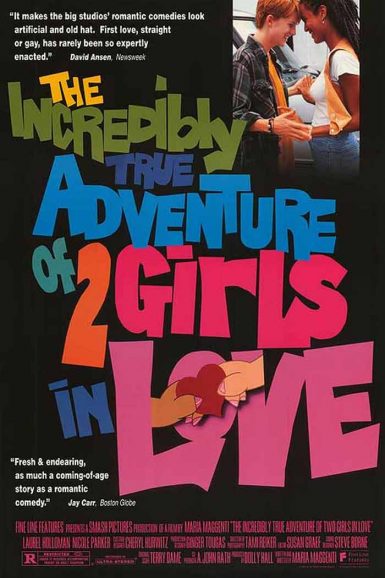 The Incredibly True Adventure of Two Girls in Love (Special Guests In Person)
Producers Dolly Hall and Lori E. Seid, and cinematographer Tami Reiker will join us IN PERSON, schedules permitting, to discuss.
Touching and poignant, the acclaimed coming-of-age comedy The Incredibly True Adventure of Two Girls In Love tells the story of two teenagers whose unexpected friendship grows into the joyful wildness of first love. Randy (Laurel Holloman), a rebellious working class tomboy, meets the beautiful, popular, well-to-do Evie (Nicole Ari Parker) when she brings her Range Rover into the repair shop where Randy works after school. Immediately intrigued by each other, the two girls start a romance that delights and disrupts their lives, causing Evie to lose her friends, Randy to lie to her parents, and sending the two of them on the run. Sensitive and romantic, funny and sincere, this daring film was hailed by the New York Times as "a universal story about first love, adolescent rebellion and sexual awakening" and is now celebrated as an iconic part of the 1990s queer cinema canon. Beloved by audiences, it was often referred to, with relief, as one of the few lesbian movies with a "happy ending where no one dies." (Strand Releasing)
35mm collection print courtesy of the UCLA Film & Television Archive
Director

Maria Maggenti
Writer

Maria Maggenti
Starring

Laurel Holloman, Nicole Ari Parker, Maggie Moore, Dale Dickey
Year

1995
Rated

R
Country

USA
Format

35mm
Running Time

94 minutes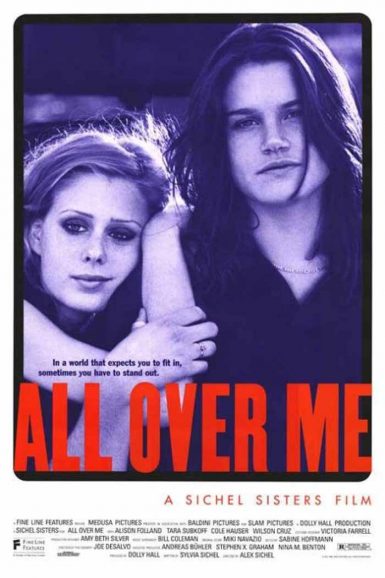 All Over Me
Actor Tara Subkoff and producers Dolly Hall & Lori E. Seid will introduce the film, schedules permitting.
In a world that expects you to fit in, sometimes you have to stand out. In the Sichel Sisters beautifully observed tale of coming of age in the '90s, two teenage best friends (Alison Folland, Tara Subkoff) navigate the streets of New York, drugs & music, and their burgeoning feelings & relationships, until a tragedy changes everything. Featuring The L Word's Leisha Hailey and My So-Called Life's Wilson Cruz, plus Cole Hauser, Shawn Hatosy, and Ann Dowd, as well as an incredible soundtrack including Sleater-Kinney, Babes in Toyland, Patti Smith Group, and more.
35mm collection print courtesy of the UCLA Film & Television Archive
Director

Alex Sichel
Writer

Sylvia Sichel
Starring

Alison Folland, Tara Subkoff, Cole Hauser, Wilson Cruz, Leisha Hailey
Year

1997
Rated

R
Country

USA
Format

35mm
Running Time

86 minutes