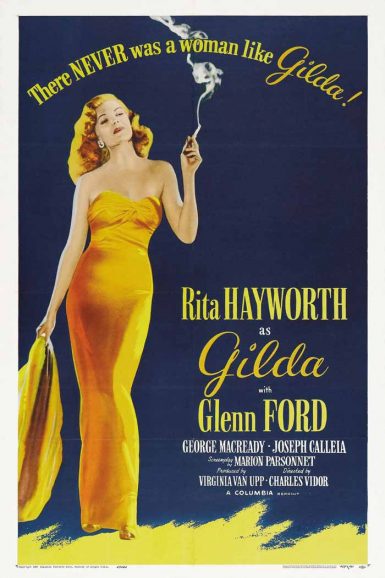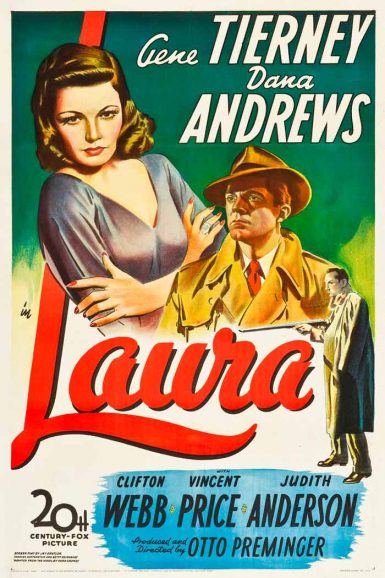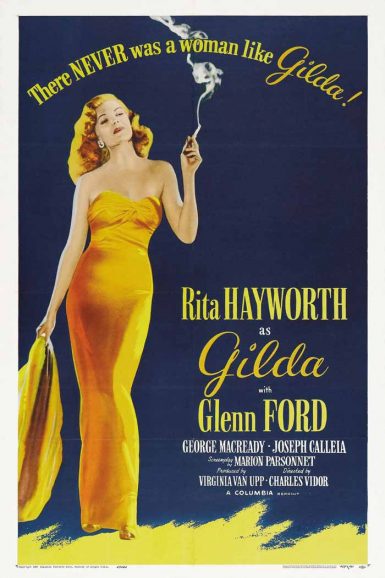 Gilda
There NEVER was a woman like Gilda! When a small-time American gambler (Glenn Ford) arrives in Buenos Aires, he talks his way into a gig with a powerful casino owner (George Macready). But complications ensue when his new boss' new wife turns out to be his ex-flame Gilda (Rita Hayworth). Hayworth is a sultry stunner in her signature role, while Charles Vidor's striking noir classic features lush Rudolph Maté cinematography and iconic gowns designed by Jean Louis.
Director

Charles Vidor
Starring

Rita Hayworth, Glenn Ford, George Macready, Joseph Calleia
Year

1946
Country

USA
Format

35mm
Running Time

110 minutes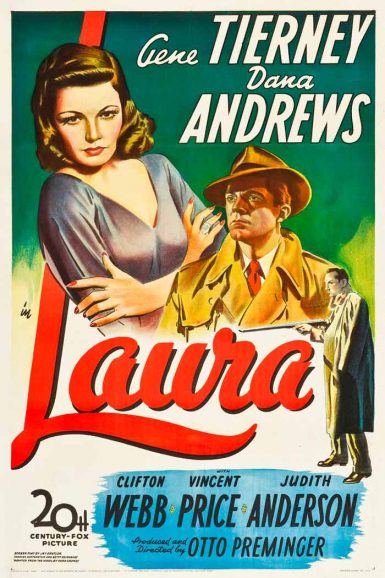 Laura
The story of a love that became the most fearful thing that ever happened to a woman! As the labyrinthine mystery unfolds and the plot twists pile up, an obsessed detective (Dana Andrews) finds himself falling in love with the woman (Gene Tierney) whose murder he's investigating. Otto Preminger's spellbinding noir masterpiece is one of the genre's greatest triumphs, featuring Oscar-winning Joseph LaShelle cinematography and unforgettable supporting turns by Clifton Webb and Vincent Price.
Director

Otto Preminger
Starring

Gene Tierney, Dana Andrews, Clifton Webb, Vincent Price, Judith Anderson
Year

1944
Country

USA
Format

35mm
Running Time

88 minutes