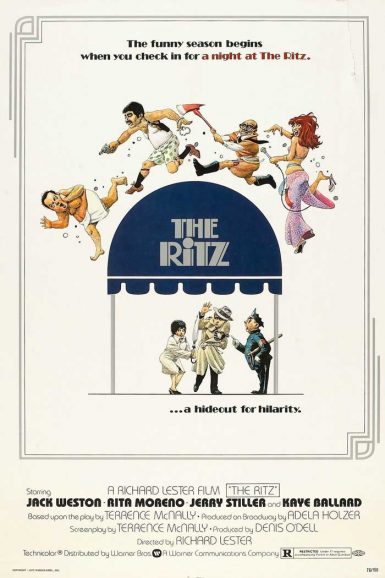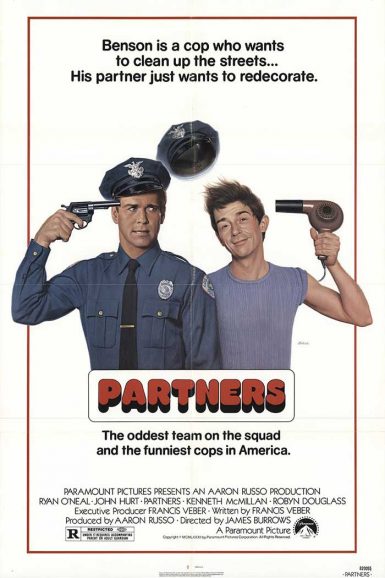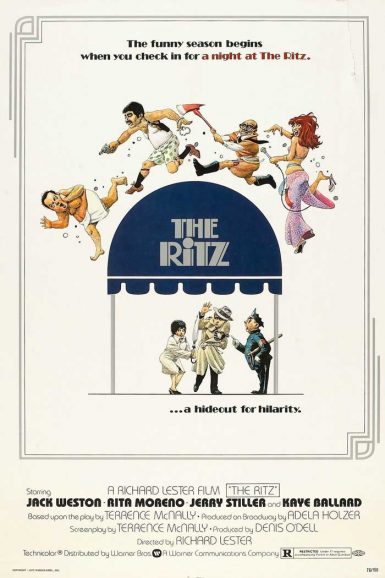 The Ritz
On outrageously over-the-top comedy time capsule about mobsters, mistaken identities, missed connections, and men, men, men. With his gangster brother-in-law out to get him, a schlubby garbageman goes into hiding in "the last place on Earth anybody would ever think of looking for me," a gay bathhouse, where he soon becomes the unlikely object of everyone's affections. Playwright Terrence McNally updates his Broadway hit for the big screen and brings some of the original stage stars with him for a funny farce directed by Richard Lester. With character actor Jack Weston in the lead role, Rita Moreno as the local chanteuse, a hunky F. Murray Abraham in a teeny tiny towel, Treat Williams doing a Mickey Mouse voice as a himbo private dick, and Jerry Stiller as the mob man calling the shots.
Director

Richard Lester
Starring

Jack Weston, Rita Moreno, Jerry Stiller, Kaye Ballard, F. Murray Abraham, Treat Williams
Year

1976
Rated

R
Country

UK/USA
Format

35mm
Running Time

91 minutes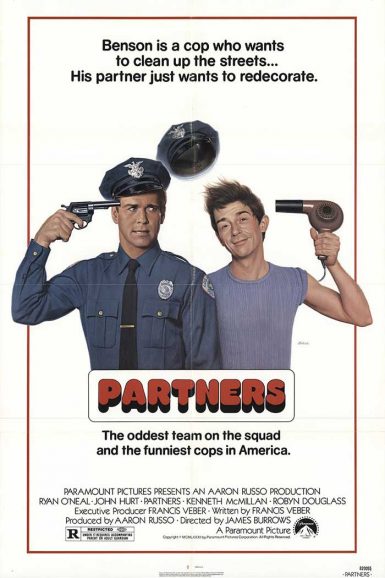 Partners
Mr. Macho meets his mismatch! Ryan O'Neal is Benson, 100% tough guy cop. John Hurt is not. When a string of murders hit Los Angeles's gay community, Sgt. Benson and gay police clerk Officer Kerwin are forced to go undercover together as a couple. Kerwin is committed to cracking the case, but keeping Benson away from certain womanly distractions may be the most dangerous task of all. Ryan O'Neal and John Hurt are the oddest team on the squad, but they make great Partners!
Director

James Burrows
Starring

Ryan O'Neal, John Hurt, Kenneth McMillan, Robyn Douglass
Year

1982
Rated

R
Country

USA
Format

16mm
Running Time

92 minutes