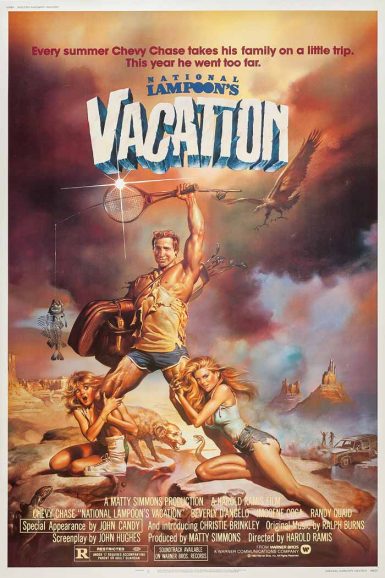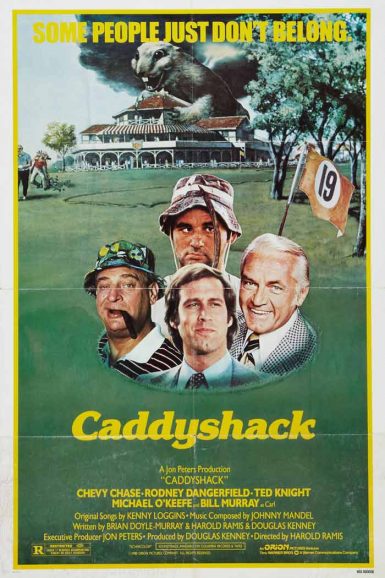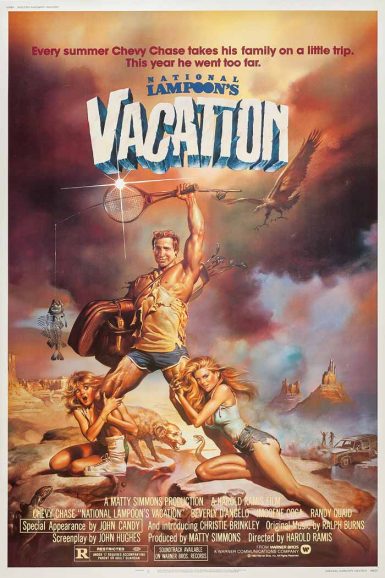 National Lampoon's Vacation
Every summer Chevy Chase takes his family on a little trip. This year he went too far. When the Griswald family embarks on a cross-country (mis)adventure, everything hilariously goes wrong. But they won't let their quest to America's Favorite Family Fun Park, Walley World, be deterred by a series of madcap mishaps & comic calamities. Harold Ramis directs a screenplay by John Hughes; Chase, Bevery D'Angelo, Anthony Michael Hall, and Dana Barron play the close-knit clan, with memorable supporting turns from Imogene Coca, Randy Quaid, John Candy, Eddie Bracken,  Christine Brinkley, and more!
Director

Harold Ramis
Writer

John Hughes
Starring

Chevy Chase, Beverly D'Angelo, Imogene Coca, Randy Quaid, Anthony Michael Hall, Dana Barron, John Candy
Year

1983
Rated

R
Country

USA
Format

35mm
Running Time

98 minutes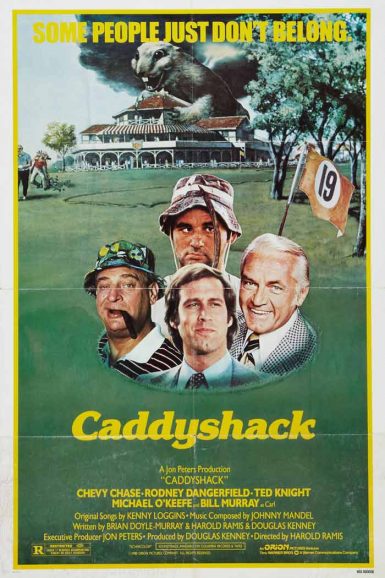 Caddyshack
It's the snobs against the slobs in an endlessly quotable, laugh out loud comedy! The exclusive Bushwood Country Club is turned upside down by a nouveau riche guest member (Rodney Dangerfield), a gopher-hunting groundskeeper (Bill Murray), and an ambitious young caddy (Michael O'Keefe) trying to earn cash for college. As personalities comically clash with the club's elite, everything will come down to a big golf bet. Chevy Chase & Ted Knight co-star. Harold Ramis directs from a script by Ramis, Brian Doyle-Murray, and National Lampoon co-founder Douglas Kenney.
Director

Harold Ramis
Writer

Brian Doyle-Murray & Harold Ramis & Douglas Kenney
Starring

Chevy Chase, Rodney Dangerfield, Ted Knight, Michael O'Keefe, Bill Murray
Year

1980
Rated

R
Country

USA
Format

35mm
Running Time

98 minutes
Upcoming Showtimes
7:00 pm
National Lampoon's Vacation