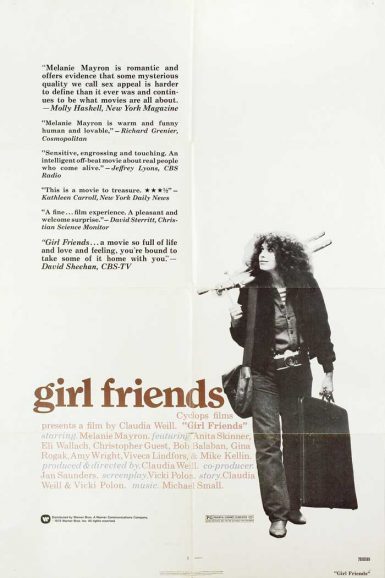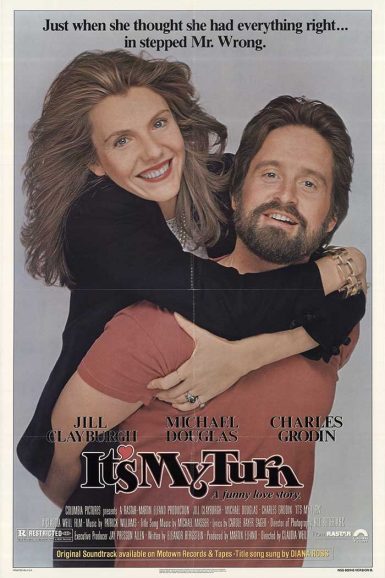 Girlfriends
It's My Turn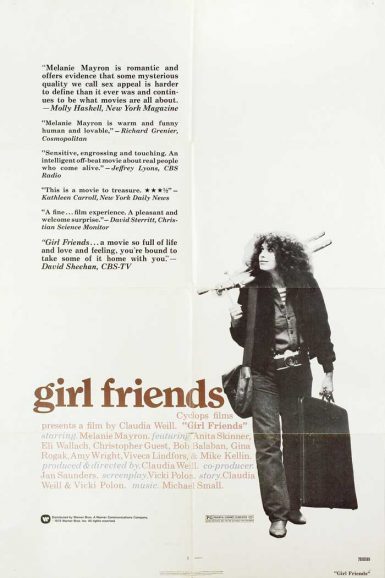 Girlfriends
While our allotment of advance tickets has sold out online, some additional tickets will be available to purchase at the door on a first come, first served basis on the night of the show. Box office & doors open roughly one hour before showtime. For shows that have sold out online, in-person ticket purchases are limited to 2 tickets per person.
Claudia Weill's groundbreaking indie follows an aspiring New York photographer (Melanie Mayron, a revelation) when her life takes a sudden turn – her roommate and best friend decides to marry and move out. Now she'll have to navigate a new world while trying to navigate the complex world of personal relationships. Girlfriends is a warm, wise, and very funny treatise on friendship, featuring superb supporting performances from Anita Skinner, Eli Wallach, Christopher Guest, and Bob Balaban.
"Sensitive, engrossing, and touching. And intelligent off-beat movie about real people who come alive." – Jeffrey Lyons, CBS Radio
"A movie so full of life and love and feeling, you're bound to take some of it home with you." – David Sheehan, CBS TV
Director

Claudia Weill
Starring

Melanie Mayron, Anita Skinner, Eli Wallach, Christopher Guest, Bob Balaban, Gina Rogak, Amy Wright, Viveca Lindfors, Mike Kellin
Year

1978
Rated

PG
Country

USA
Format

35mm
Running Time

86 minutes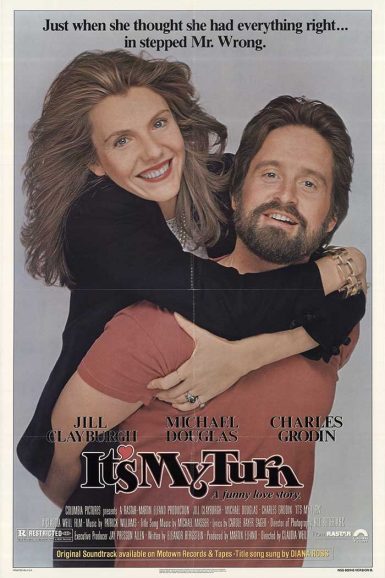 It's My Turn
She's seemingly got it all: success, security, and an active sex life. But when math professor Kate Gunzinger (Jill Clayburgh) falls for her new stepbrother, a retired New York Yankee (Michael Douglas), at her dad's wedding, her life will be turned upside down. Now she'll have to navigate a complicated family dynamic, not to mention her boyfriend (Charles Grodin) and her new beau's wife, while also finding herself a crossroads in her professional life. Claudia Weill directs from a sharp script by Eleanor Bergstein (Dirty Dancing).
Director

Claudia Weill
Starring

Jill Clayburgh, Michael Douglas, Charles Grodin
Year

1980
Rated

R
Country

USA
Format

16mm
Running Time

91 minutes