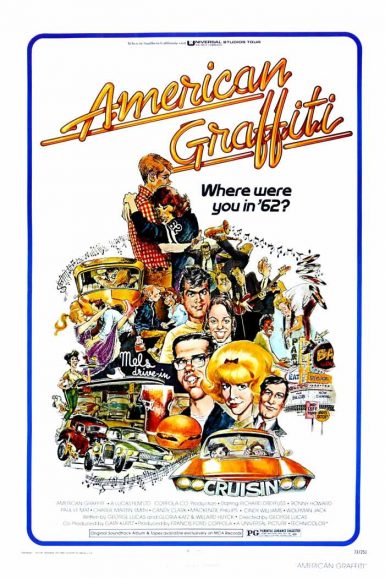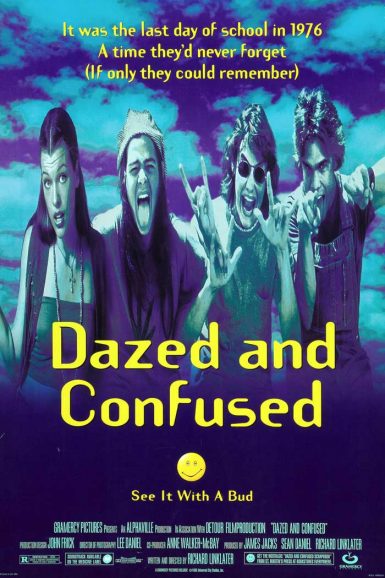 American Graffiti (IB Tech Print)
Dazed and Confused
Buy Tickets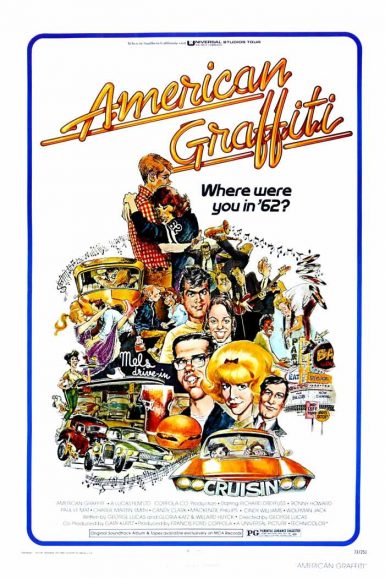 American Graffiti (IB Tech Print)
Hop in the passenger seat and cruise the Modesto strip in George Lucas' coming-of-age classic, American Graffiti! With college on the horizon, a group of high school grads celebrate the end of summer with a night of mischief and mayhem, drag racing and drive-ins, and uncover all the anxiety and excitement the future holds. Take a trip down memory lane in this nostalgic homage to the early '60s, which features the iconic voice of DJ Wolfman Jack and an unforgettable soundtrack that brought us the most enduring hits of the era.
"The freshest American movie in years and may well prove to be a watershed film of major importance." – The Hollywood Reporter
"This superb and singular film catches not only the charm and tribal energy of the teen-age 1950s but also the listlessness and the resignation that underscored it all like an incessant bass line in one of the rock-'n'-roll songs of the period." – Jay Cocks, TIME Magazine
Director

George Lucas
Writer

George Lucas and Gloria Katz & Willard Huyck
Starring

Richard Dreyfuss, Ron Howard, Paul Le Mat, Charles Martin Smith, Cindy Williams, Candy Clark, Mackenzie Phillips, Wolfman Jack
Year

1973
Rated

PG
Country

USA
Format

I.B. Technicolor 35mm
Running Time

107 minutes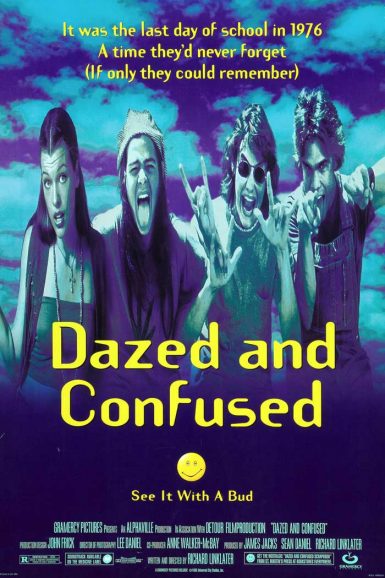 Dazed and Confused
Perhaps the greatest hang out movie of all time, Dazed & Confused was a breakthrough hit for director Richard Linklater after the indie success of Slacker. This coming-of-age ensemble comedy set on the last day of school 1976 is a retrofit nostalgia trip, managing to define not just that bicentennial summer, but the timeless experience of high school itself. Featuring early roles for Matthew McConaughey, Ben Affleck, Parker Posey, Adam Goldberg and Joey Lauren Adams, this stoner timepiece remains essential teenage viewing and is a fitting tribute to the worst greatest years of your life.
"The ultimate party movie – loud, crude, socially irresponsible and totally irresistible." – Peter Travers, Rolling Stone
Director

Richard Linklater
Starring

Jason London, Rory Cochrane, Wiley Wiggins, Adam Goldberg, Matthew McConaughey, Cole Hauser, Parker Posey, Milla Jovovich, Ben Affleck
Year

1993
Rated

R
Country

USA
Format

35mm
Running Time

102 minutes
Upcoming Showtimes
7:30 pm
American Graffiti (IB Tech Print)
9:45 pm
Dazed and Confused