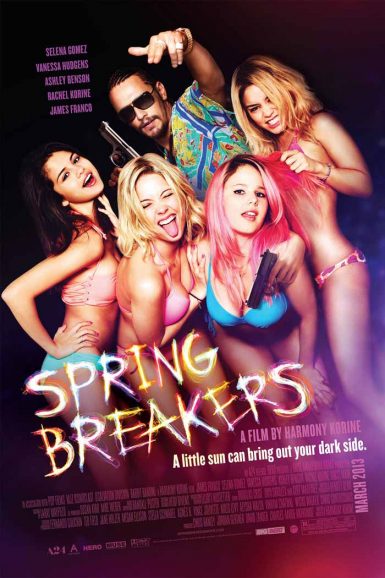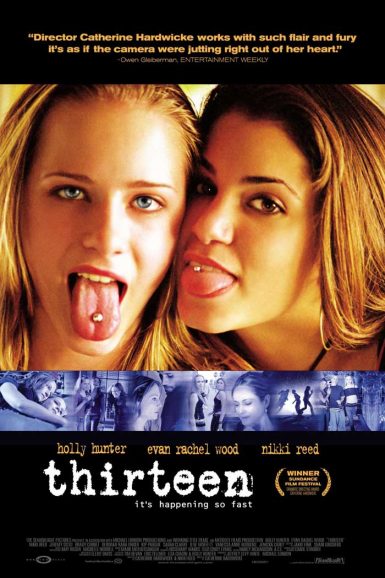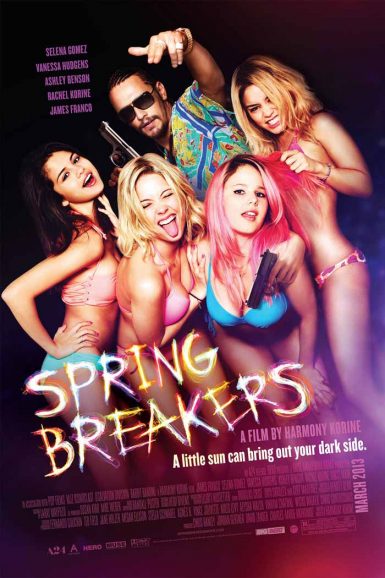 Spring Breakers
Spring break forever, bitches. A little sun bring out the dark side in writer-director Harmony Korine's "bold new vision of the seasonal American ritual known as spring break – the bacchanalia of bikinis, beach parties and beer bongs that draws hordes of college students to the Florida coast and elsewhere each year. (A24)" When four college friends rob a restaurant to fund their vacation party plans, their fates become entangled with a strange drug hustler/arms dealer. Selena Gomez, Vanessa Hudgens, Ashley Benson, Rachel Korine, and James Franco star. Enter the Void cinematographer Benoît Debie provides the vibrantly neon-soaked photography, while Cliff Martinez and Skrillex unleash an unforgettable score.
Director

Harmony Korine
Writer

Harmony Korine
Starring

Selena Gomez, Vanessa Hudgens, Ashley Benson, Rachel Korine, James Franco
Year

2012
Rated

R
Country

USA
Format

35mm
Running Time

94 minutes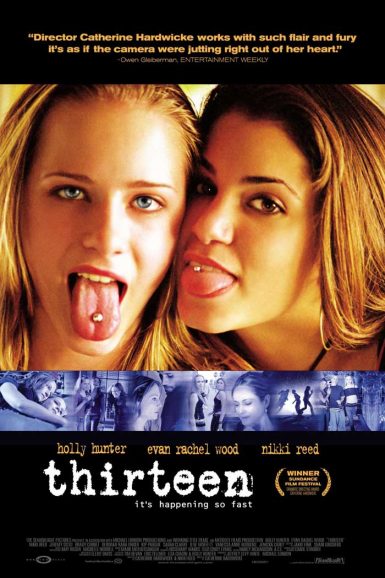 Thirteen
When a mild-mannered, 13-year-old honors student befriends a popular, but troubled, girl in class, she discovers drugs, sex, and crime, turning her life turned upside down and sending her family into freefall. Catherine Hardwicke directs an honest & captivating tale of adolescent angst and self-destruction loosely drawn from co-star/co-writer and Independent Spirit Award Best Debut Performance winner Nikki Reed's real life. Holly Hunter scored an Academy Award nomination for Best Supporting Actress, while a young Evan Rachel Wood is absolutely stellar in the lead role.
"Director Catherine Hardwicke works with such flair and fury it's as if the camera were jutting right out of her heart." – Owen Gleiberman, Entertainment Weekly
Director

Catherine Hardwicke
Writer

Catherine Hardwicke & Nikki Reed
Starring

Holly Hunter, Evan Rachel Wood, Nikki Reed, Jeremy Sisto, Brady Corbet, Deborah Kara Unger
Year

2003
Rated

R
Country

USA
Format

35mm
Running Time

100 minutes