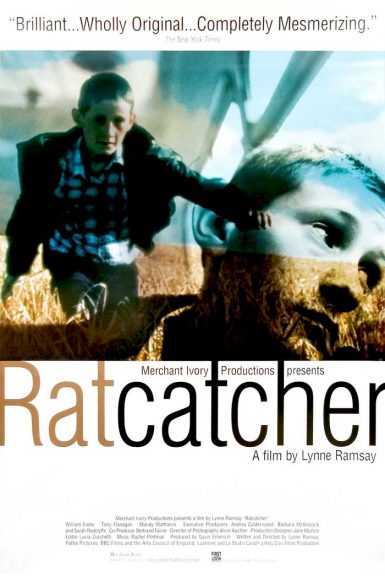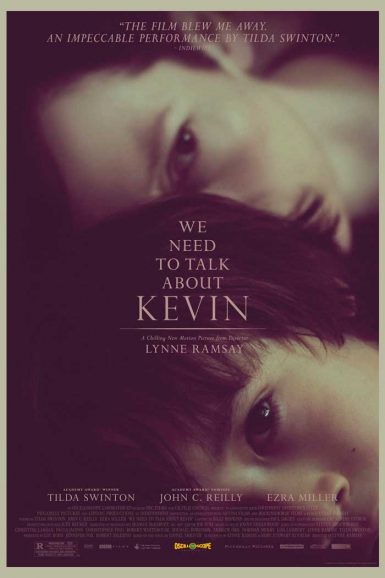 Ratcatcher
We Need to Talk About Kevin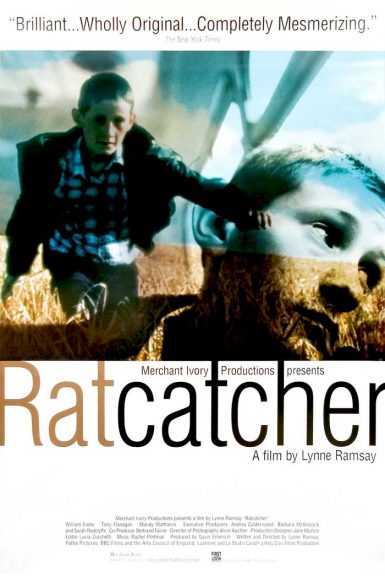 Ratcatcher
While our allotment of advance tickets has sold out online, some additional tickets will be available to purchase at the door on a first come, first served basis on the night of the show. Box office & doors open roughly one hour before the first film. For shows that have sold out online, in-person ticket purchases are limited to 2 tickets per person.
Lynne Ramsay's evocative debut feature is hauntingly beautiful, a grim, poetic, and naturalistic coming-of-age tale set against the streets of 1973 Glasgow. While the bins pile up during a national garbage strike, a 12-year-old boy and his family await transfer to a better neighborhood, while the pre-teen is weighed heavily by a dark secret. Ramsay shows a deft hand guiding exquisite performances from the young actors, while also balancing the gritty mood with lyricism, unexpected beauty, and humor.
Director

Lynne Ramsay
Writer

Lynne Ramsay
Starring

William Eadie, Tommy Flanagan, Mandy Matthews
Year

1999
Country

UK
Format

35mm
Running Time

94 minutes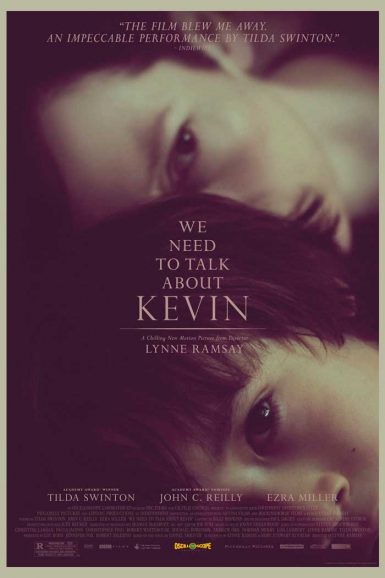 We Need to Talk About Kevin
Lynne Ramsay's spellbinding tale of nature vs. nurture follows a mother's struggle to come to terms with her son, from difficult toddler to sociopathic teen. A shattering blend of deeply emotional psychological drama and chilling maternal nightmares, We Need to Talk About Kevin fuels a fragmented, pitch-black narrative with a tour-de-force performance from Tilda Swinton and stellar supporting turns from John C. Reilly and Ezra Miller. Adapted from the award-winning novel by Lionel Shriver, the film is stylish and brilliantly frightening, with an all-time performance from Swinton, not to mention an unforgettable score by Radiohead's Jonny Greenwood.
"It's a domestic horror story that literally gets to us where we live, a disturbing tale told with uncompromising emotionality and great skill by filmmaker Lynne Ramsay." – Kenneth Turan, Los Angeles Times
Director

Lynne Ramsay
Writer

Lynne Ramsay & Rory Stewart Kinnear based on a novel by Lionel Shriver
Starring

Tilda Swinton, John C. Reilly, Ezra Miller
Year

2011
Rated

R
Country

UK/USA
Format

35mm
Running Time

112 minutes
Upcoming Showtimes
9:35 pm
We Need to Talk About Kevin