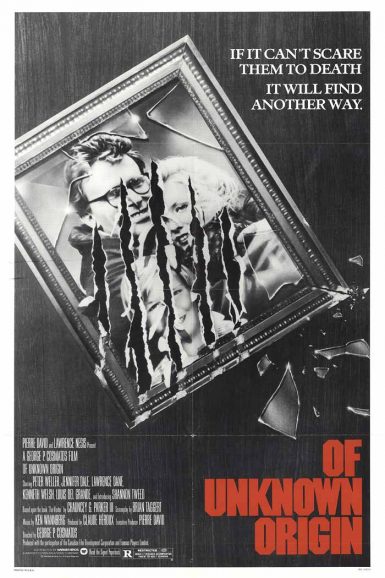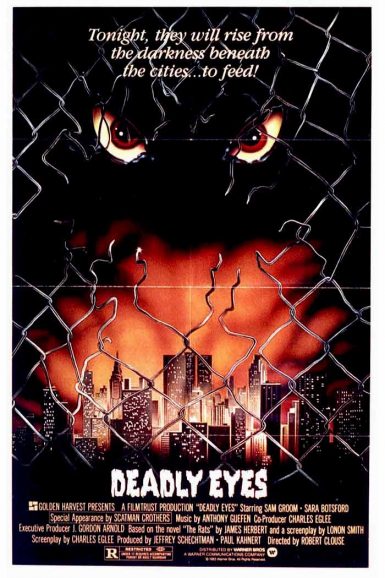 Of Unknown Origin
Deadly Eyes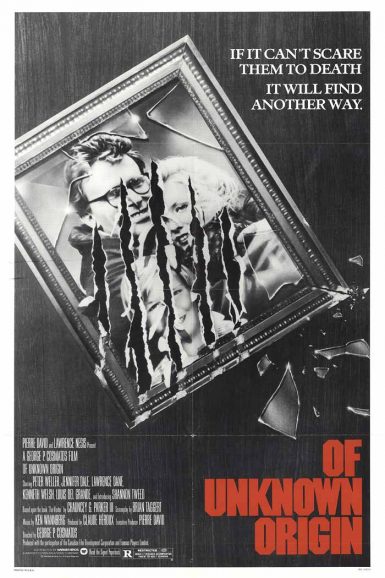 Of Unknown Origin
While our allotment of advance tickets has sold out online, some additional tickets will be available to purchase at the door on a first come, first served basis on the night of the show. Box office & doors open roughly one hour before the first film. For shows that have sold out online, in-person ticket purchases are limited to 2 tickets per person.
The ultimate battle of man vs. beast! With his family away, a mild-mannered banker is set to enjoy some peace and quiet in his newly renovated Manhattan brownstone. But when his tranquility is interrupted by a furry, four-legged intruder, it triggers a dangerous duel for survival, while his obsession puts him on a path to self-destruction. Peter Weller stars in the cult favorite from Cobra director George P. Cosmatos.
"A visual tour-de-force. Fast, taut and darkly comic." – Kevin Thomas, Los Angeles Times
Director

George P. Cosmatos
Starring

Peter Weller, Jennifer Dale, Lawrence Dane, Kenneth Welsh
Year

1983
Rated

R
Country

Canada/USA
Format

35mm
Running Time

89 minutes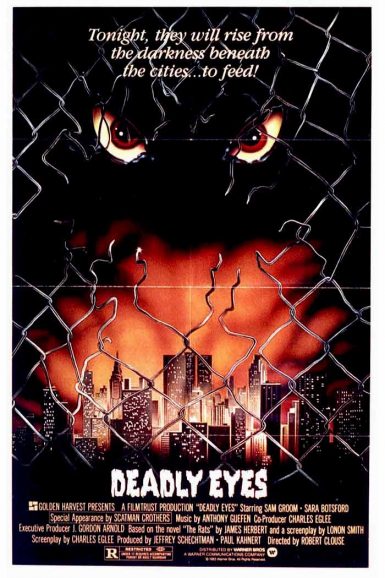 Deadly Eyes
They're here waiting, watching, and ready to feed! The citizens of Toronto are under attack when a rampage of flesh-hungry rodents emerge from darkness with their Deadly Eyes set on a human feast.  It's a Canuxploitation classic from Enter the Dragon director Robert Clouse featuring tons of Canadian flare, The Shining's Scatman Crothers, and, most importantly, dachshunds dressed as oversized rats!
Director

Robert Clouse
Starring

Sam Groom, Sara Botsford, Scatman Crothers, Cec Linder, Lisa Langlois, Lesleh Donaldson
Year

1982
Rated

R
Country

Canada
Format

16mm
Running Time

87 minutes
Upcoming Showtimes
7:30 pm
Of Unknown Origin