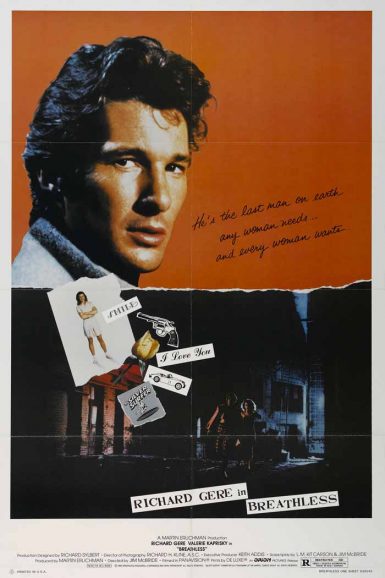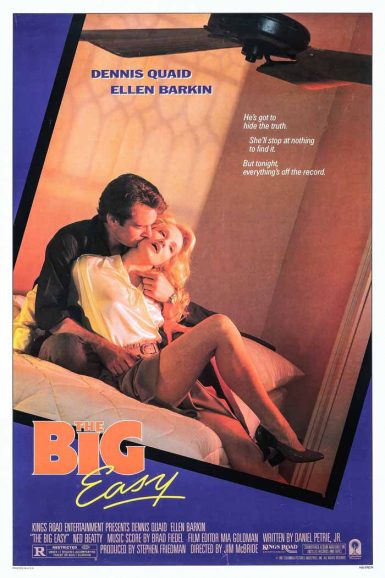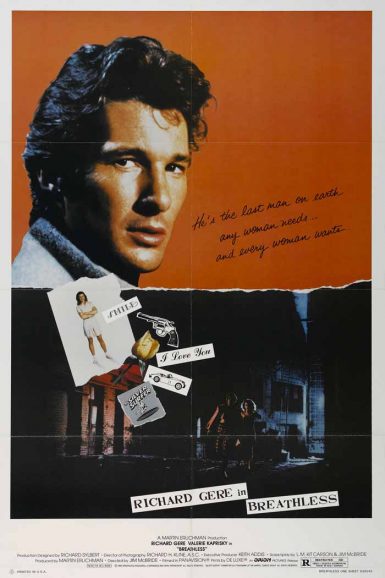 Breathless (1983)
He's the last man on earth any woman needs… and every woman wants. Inspired by Jean-Luc Godard's classic, director Jim McBride channels the French New Wave's pastiche of Hollywood crime films through '80s art design, Silver Surfer comic books, and Richard Gere's undeniable sex appeal. In a stolen car and on the run, Jesse Lujack (Gere) heads to Los Angeles to connect with a French undergrad (Valérie Kaprisky) with whom he's had a previous fling. But as their spark reignites, the cops circle ever closer.
Director

Jim McBride
Starring

Richard Gere, Valerie Kaprisky
Year

1983
Rated

R
Country

USA
Format

35mm
Running Time

100 minutes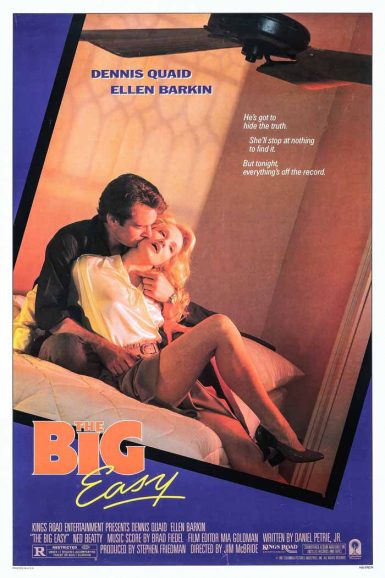 The Big Easy
He's got to hide the truth. She'll stop at nothing to find it. But tonight, everything's off the record. Dennis Quaid & Ellen Barkin star in Jim McBride's NOLA-set neo-noir mix of sex & death, sizzling chemistry & screwball energy. While a wiseguy war and police corruption threaten to consume The Big Easy, a relationship brews between an unorthodox homicide detective (Quaid) and an uncompromising district attorney (Barkin).
"The Big Easy is one of the richest American films of the year. It also happens to be a great thriller. I say 'happens,' because I believe the plot of this movie is only an excuse for its real strength: the creation of a group of characters so interesting, so complicated and so original they make a lot of other movie people look like paint-by-number characters." – Roger Ebert
Director

Jim McBride
Writer

Daniel Petrie Jr.
Starring

Dennis Quaid, Ellen Barkin, Ned Beatty, John Goodman, Lisa Jane Persky
Year

1986
Rated

R
Country

USA
Format

35mm
Running Time

102 minutes
Upcoming Showtimes
7:30 pm
Breathless (1983)