July 24: The Good the Bad and the Ugly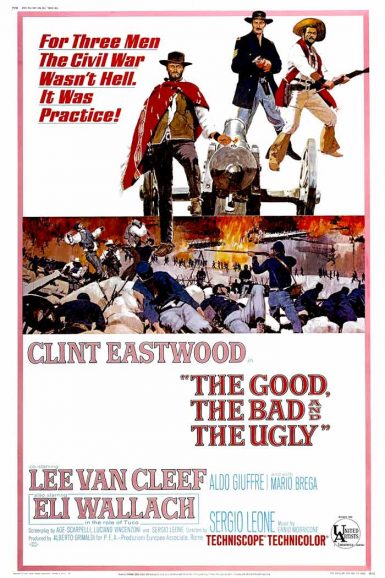 The Good, the Bad and the Ugly (IB Tech Print)
Vibrant I.B. Technicolor 35mm print!
Buy Tickets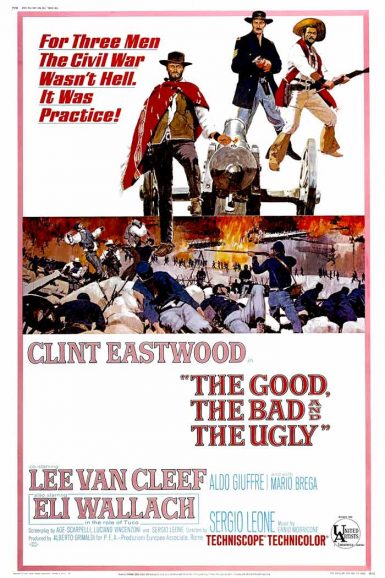 The Good, the Bad and the Ugly (IB Tech Print)
The final installment in Sergio Leone's Dollars trilogy, The Good, the Bad and the Ugly is one of the most ambitiously mounted, supremely exciting and eternally influential westerns ever filmed. An enigmatic loner (Clint Eastwood), a ruthless bounty hunter (Lee Van Cleef) and a Mexican bandit (Eli Wallach) fight to find a buried cache of Confederate gold amidst the violent chaos of the American Civil War. It remains one of cinema's towering triumphs, a stylish, violent, and hugely entertaining classic backed by an unforgettable Ennio Morricone score.
"One of the monumental achievements in narrative filmmaking, Sergio Leone's grandiose 1966 western epic is nothing less than a masterclass in movie storytelling, a dynamic testament to the sheer, invigorating uniqueness of cinema." – Tom Huddleston, Time Out
Director

Sergio Leone
Composer

Ennio Morricone
Starring

Clint Eastwood, Lee Van Cleef, Eli Wallach, Aldo Giuffrè, Mario Brega
Year

1966
Country

Italy/Spain/West Germany/USA
Format

I.B. Technicolor 35mm
Running Time

161 minutes
Upcoming Showtimes
6:30 pm
The Good, the Bad and the Ugly (IB Tech Print)