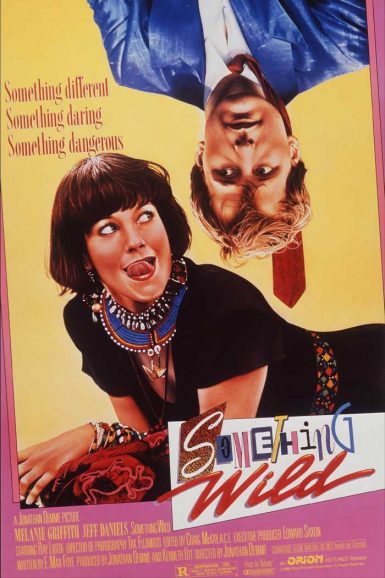 Something Wild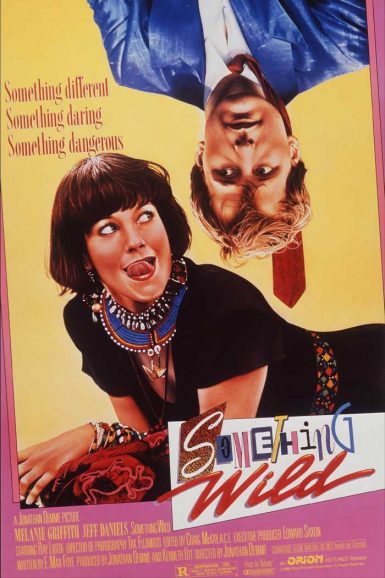 Something Wild
While our allotment of advance tickets has sold out online, some additional tickets will be available to purchase at the door on a first come, first served basis on the night of the show. For shows that have sold out online, in-person ticket purchases are limited to 2 tickets per person.
Charles "Charlie" Driggs (Jeff Daniels) is a recently promoted, divorced, suit and tie businessman from the suburbs, who deep down longs for some adventure beyond the manicured lawns and responsibilities of his business world. Melanie Griffith is devilishly charming and sexy as Audrey "Lulu" Hankel, the woman who spots the "closet rebel" in Charlie's button downed persona when he tries to skip out on his lunch tab, and offers him a ride – "ready or not, babe?" – that in reality, is a scheme to cast him as her husband in order to snow her mother, and hometown friends at her class reunion. Ray Liota brings a smoldering sense of danger in his breakout role as Ray Sinclair, an ex-con and Lulu's former husband, who crashes the class reunion with bad intentions. Jonathan Demme gets wonderful performances from his cast, and reminds us that "it's better to be a live dog than a dead lion," in this revved up-road trip-rom-com-thriller, that's held up as much more than something quirky, it's Something Wild.
Kim Morgan discusses Something Wild on the New Beverly blog.
Director

Jonathan Demme
Starring

Jeff Daniels, Melanie Griffith, Ray Liotta
Year

1986
Rated

R
Country

USA
Format

35mm
Running Time

114 minutes