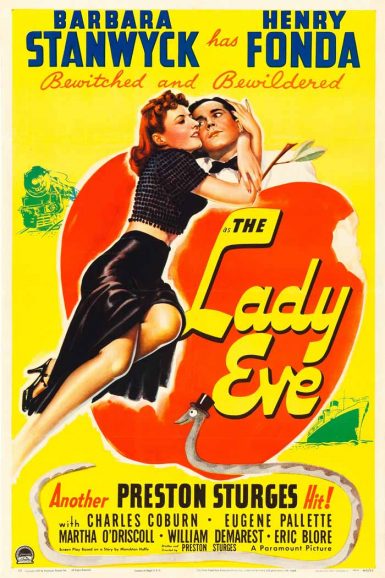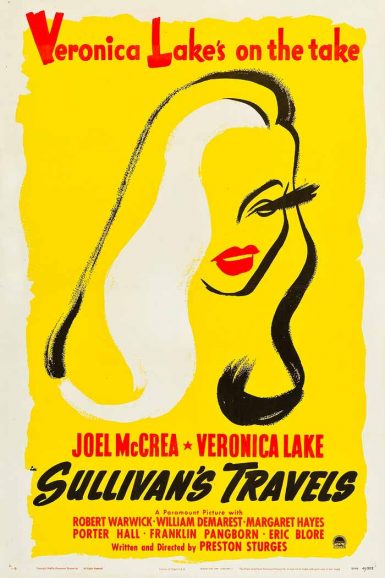 The Lady Eve
Sullivan's Travels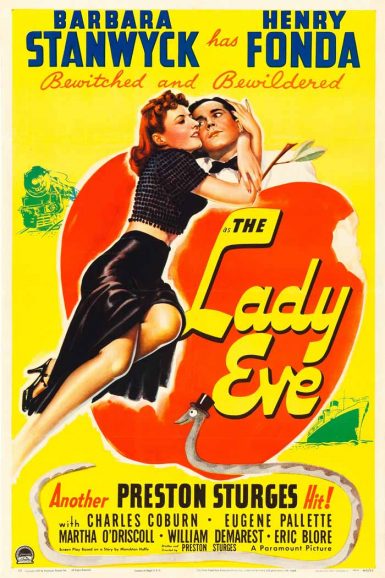 The Lady Eve
While our allotment of advance tickets has sold out online, some additional tickets will be available to purchase at the door on a first come, first served basis on the night of the show. Box office & doors open roughly one hour before the first film. For shows that have sold out online, in-person ticket purchases are limited to 2 tickets per person.
The perfect date night delight! Preston Sturges expertly mixes superb screwball situations and gut-busting giggles with sweet-natured romance and some of the best on-screen chemistry ever captured on film. After a year-long expedition up the Amazon, a naive heir to a brewery fortune (Henry Fonda) finds himself aboard a luxury liner and in the sites of a trio of sharp-witted card sharps. But fate has other plans when the beautiful con artist (Barbara Stanwyck) begins to fall for her mark.
Director

Preston Sturges
Writer

Preston Sturges based on a story by Monckton Hoffe
Starring

Barbara Stanwyck, Henry Fonda, Charles Coburn, Eugene Pallette, Martha O'Driscoll, William Demarest, Eric Blore
Year

1941
Country

USA
Format

35mm
Running Time

94 minutes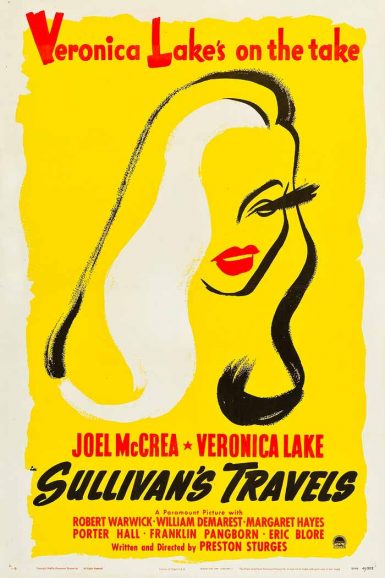 Sullivan's Travels
When a famed Hollywood director (Joel McCrea) who's stuck in a rut hits the road with a hobo's coat and only ten cents in his pockets, his hopes to gain the real-world experience he needs to make his socially relevant masterpiece go hilariously haywire, especially when he befriends a no-nonsense blonde (Veronica Lake) on the journey. Preston Sturges' uproariously funny comedy classic is one of the funniest films ever made about filmmakers, a quick-witted satire and clear influence for generations of moviemakers such as the Coen brothers.
Director

Preston Sturges
Writer

Preston Sturges
Starring

Joel McCrea, Veronica Lake, Robert Warwick, William Demarest, Margaret Hayes, Porter Hall, Franklin Pangborn, Eric Blore
Year

1941
Country

USA
Format

35mm
Running Time

90 minutes