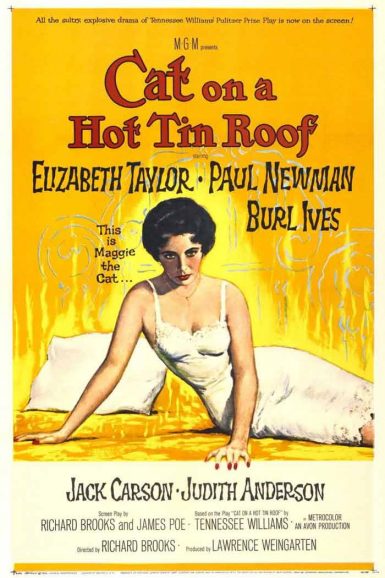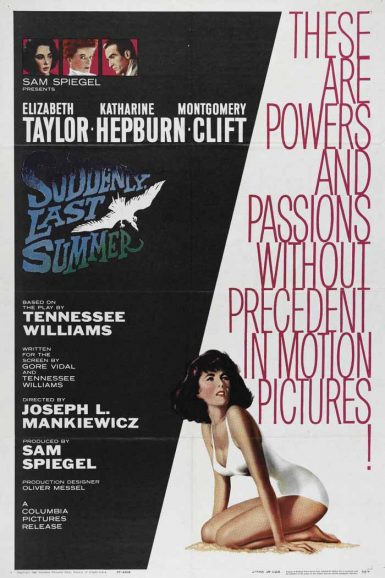 Cat on a Hot Tin Roof
Suddenly, Last Summer
Buy Tickets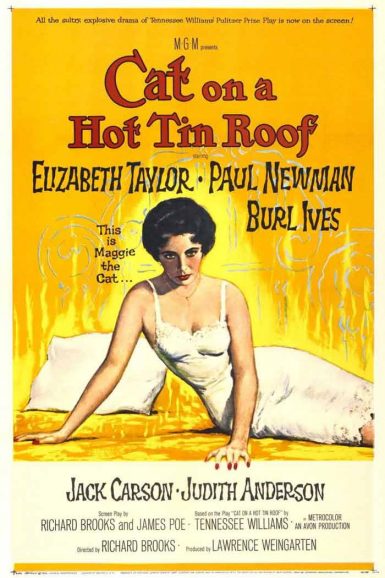 Cat on a Hot Tin Roof
All the sultry drama of Tennessee Williams' Pulitzer Prize winning play is now on the screen! As an alcoholic, ex-footballer (Paul Newman) pushes away his wife (Elizabeth Taylor), a reunion with his dying father (Burl Ives) reveals family secrets. Fiery performances ignite a sweltering classic that scored Oscar nominations for Best Picture, Best Director, Best Adapted Screenplay, Best Actor, Best Actress, and Best Cinematography.
Director

Richard Brooks
Writer

Richard Brooks and James Poe based on the play by Tennessee Williams
Starring

Elizabeth Taylor, Paul Newman, Burl Ives, Jack Carson, Judith Anderson
Year

1958
Country

USA
Format

35mm
Running Time

108 minutes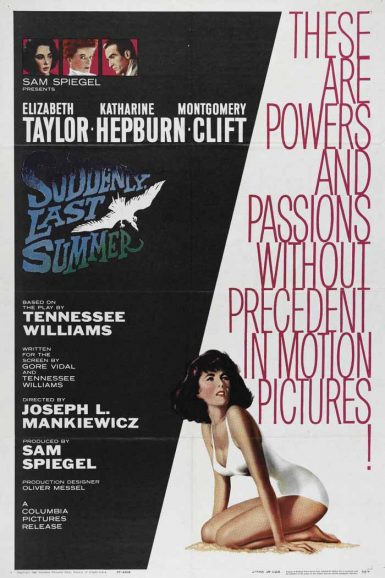 Suddenly, Last Summer
These are powers and passions without precedent in motion pictures! Sordid family secrets will come to the surface when a handsome surgeon is tasked with the case of a young woman institutionalized following her cousin's strange death on holiday the previous summer. Gore Vidal adapts Tennessee Williams' provocative play with direction from 4-time Oscar winner Joseph L. Mankiewicz. Elizabeth Taylor, Montgomery Clift, and Katharine Hepburn star.
"Too disgusting even for discussion" – John Wayne
Director

Joseph L. Mankiewicz
Writer

Gore Vidal and Tennessee Williams based on the play by Tennessee Williams
Starring

Elizabeth Taylor, Katharine Hepburn, Montgomery Clift
Year

1959
Country

USA
Format

35mm
Running Time

114 minutes
Upcoming Showtimes
7:30 pm
Cat on a Hot Tin Roof
9:50 pm
Suddenly, Last Summer