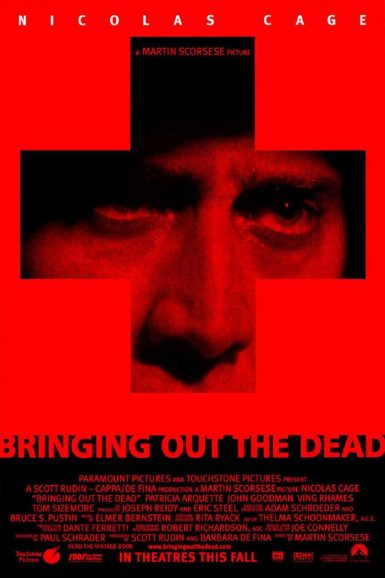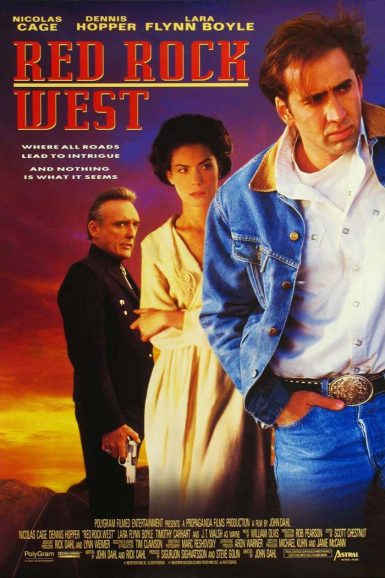 Bringing Out the Dead
Red Rock West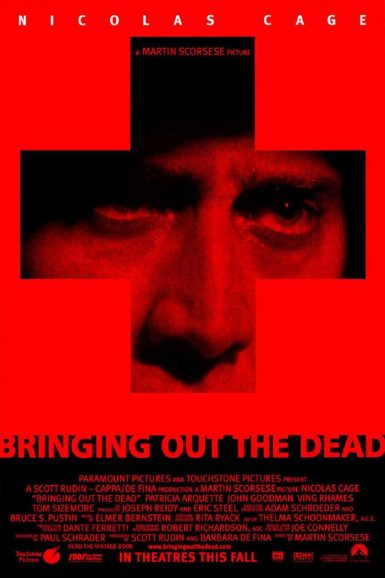 Bringing Out the Dead
While our allotment of advance tickets has sold out online, some additional tickets will be available to purchase at the door on a first come, first served basis on the night of the show. Box office & doors open roughly one hour before the first film. For shows that have sold out online, in-person ticket purchases are limited to 2 tickets per person.
Director Martin Scorsese reunites with his Taxi Driver / Raging Bull screenwriter Paul Schrader for an underseen and undervalued gem that demands rediscovery and reevaluation. A career best Nicolas Cage stars as an exhausted New York paramedic haunted by the lives he could not save. Over the course of three tumultuous nights, the film follows him to the brink of mental, physical and spiritual collapse.
"An intense, volatile film full of sorrow and wild, mordant humor." – Janet Maslin, The New York Times
"Its hard-to-pin-down tone is frighteningly original – simultaneously world-weary and adolescent with an aura of perpetual anxiety, as if the characters and filmmakers were in pursuit of a catharsis everyone knows will never come." – Lisa Alspector, Chicago Reader
"To look at Bringing Out the Dead – to look, indeed, at almost any Scorsese film – is to be reminded that film can touch us urgently and deeply. Scorsese is never on autopilot, never panders, never sells out, always goes for broke; to watch his films is to see a man risking his talent, not simply exercising it. He makes movies as well as they can be made" – Roger Ebert
Director

Martin Scorsese
Writer

Paul Schrader based on the novel by Joe Connelly
Starring

Nicolas Cage, Patricia Arquette, John Goodman, Ving Rhames, Tom Sizemore, Marc Anthony, Mary Beth Hurt, Cliff Curtis
Year

1999
Rated

R
Country

USA
Format

35mm
Running Time

121 minutes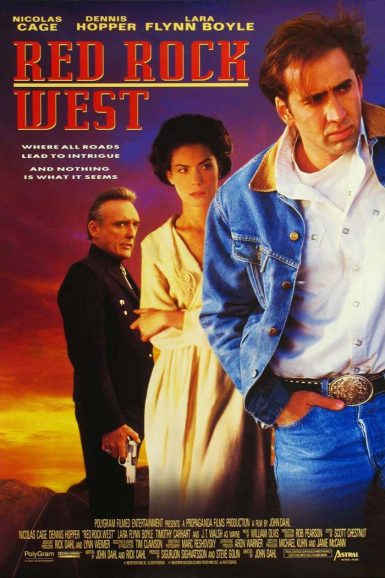 Red Rock West
Where all roads lead to intrigue and nothing is what it seems. When a drifter is mistaken for a hired killer, it ignites a twist-filled tale of lust & murder, especially when the real hitman rolls into Red Rock. John Dahl's western neo-noir is a stone cold stunner, an expert thriller packed with a deliciously electric cast, including Nicolas Cage, Dennis Hopper, Lara Flynn Boyle, and J.T. Walsh. Though originally sent direct to cable in the States, word of mouth was so strong that it belatedly made its way to theaters where it was received to enthusiastic critical response.
"[Red Rock West] is the kind of movie made by people who love movies, have had some good times at them, and want to celebrate the very texture of old genres like the western and the film noir." – Roger Ebert
Director

John Dahl
Writer

John Dahl & Rick Dahl
Starring

Nicolas Cage, Dennis Hopper, Lara Flynn Boyle, J.T. Walsh, Timothy Carhart, Dan Shor, Dwight Yoakam
Year

1993
Country

USA
Format

35mm
Running Time

98 minutes
Upcoming Showtimes
6:30 pm
Bringing Out the Dead