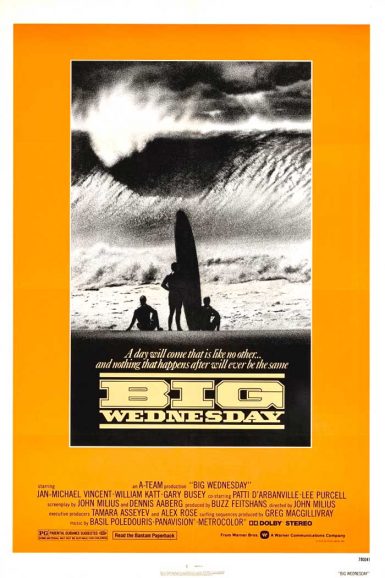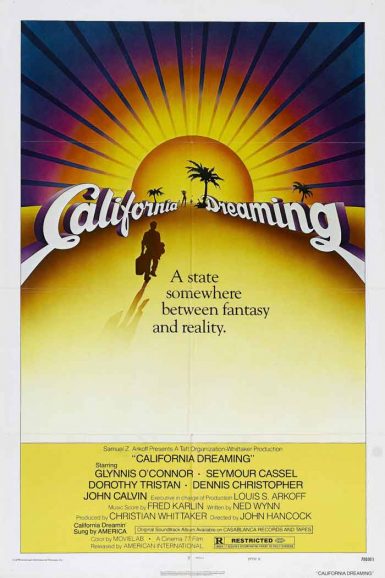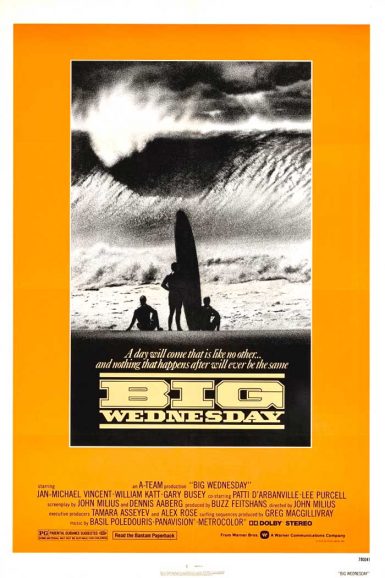 Big Wednesday
Essential SoCal cinema! Director/co-writer John Milius pulls stories from his own sandy youth to explore men, myth, and surf culture through the lives of three California beach buddies (Jan-Michael Vincent, William Katt, Gary Busey – all perfectly cast).  Set between 1962 – 1974, Big Wednesday chronicles lives in transition, from Gods riding the waves to mortals on the sidelines, with relationships, destiny and the doom of Vietnam in the background.
Director

John Milius
Writer

John Milius & Dennis Aaberg
Starring

Jan-Michael Vincent, William Katt, Gary Busey, Patti D'Arbanville, Lee Purcell
Year

1978
Rated

PG
Country

USA
Format

35mm
Running Time

120 minutes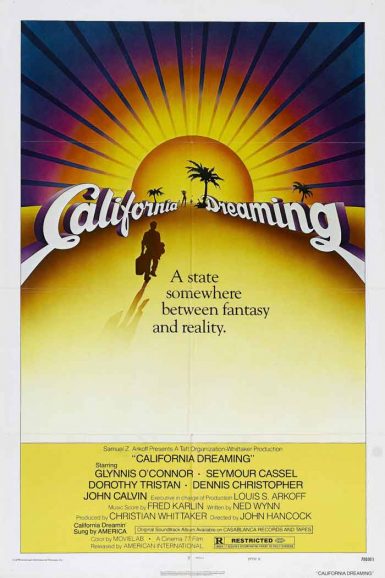 California Dreaming
A state somewhere between fantasy and reality. An awkward young Chicagoan heads to the beautiful sands of a SoCal summer but soon finds his idyllic & sunny oceanside dream more difficult than expected. Dennis Christopher stars in a beachside AIP coming of age tale, with Seymour Cassel playing his aging bar owner mentor, and Glynnis O'Connor as his potential love interest.
Director

John D. Hancock
Writer

Ned Wynn
Starring

Dennis Christopher, Glynnis O'Connor, Seymour Cassel, Dorothy Tristan, John Calvin, Tanya Roberts
Year

1979
Rated

R
Country

USA
Format

35mm
Running Time

92 minutes
Upcoming Showtimes
10:00 pm
California Dreaming