January 31: The Long Goodbye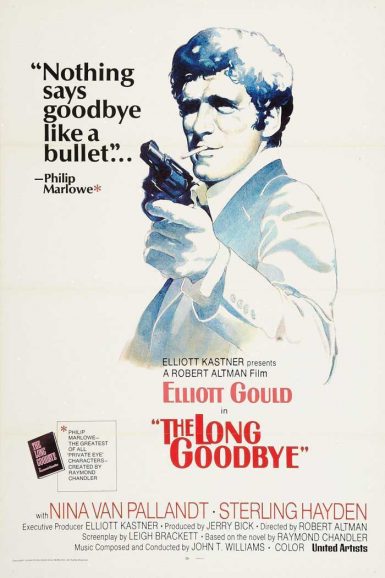 The Long Goodbye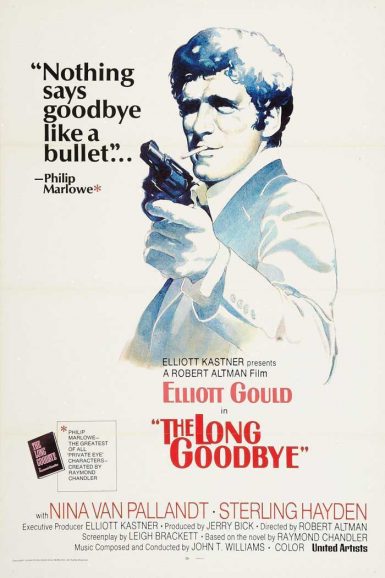 The Long Goodbye
While our allotment of advance tickets has sold out online, some additional tickets will be available to purchase at the door on a first come, first served basis on the night of the show. Box office & doors open approximately 1 hour before showtime. For shows that have sold out online, in-person ticket purchases are limited to 2 tickets per person.
Elliott Gould is a rumpled, rambling version of Raymond Chandler's Phillip Marlowe in The Long Goodbye, Robert Altman's free-spirited adaptation of the iconic detective tale. A private eye out of time in the hippy Hollywood Hills of the early 70's, Marlowe ingrains himself in a twisted mystery to save a long-time (and newlydead) friend's reputation. Sterling Hayden co-stars as a neurotic, violent Hemingwayesque writer whose alcohol-addled memory may hold the key to Marlowe's mystery.
"Raymond Chandler's sentimental foolishness is the taking-off place for Robert Altman's heady, whirling sideshow of a movie, set in the early-seventies L.A. of the stoned sensibility." – Pauline Kael, The New Yorker
"Altman's achievement has been to make a tough, funny, hugely entertaining movie that acknowledges its Chandler origins without ever turning into an anachronism… It's an original work, complex without being obscure, visually breathtaking without seeming to be inappropriately fancy." – Vincent Canby, The New York Times
Kim Morgan interviews Elliott Gould for the New Beverly blog.
Director

Robert Altman
Writer

Leigh Brackett based on the novel by Raymond Chandler
Composer

John Williams
Starring

Elliott Gould, Nina van Pallandt, Sterling Hayden, Mark Rydell, Henry Gibson, David Arkin
Year

1973
Rated

R
Country

USA
Format

35mm
Running Time

112 minutes