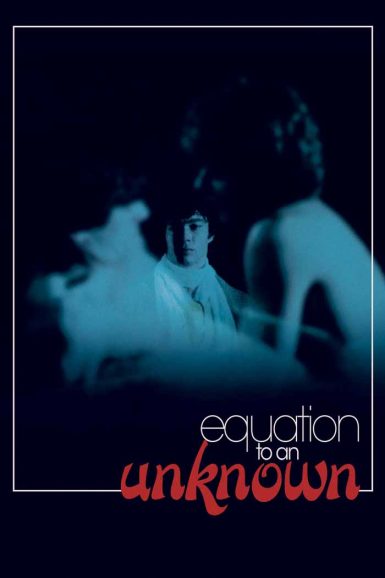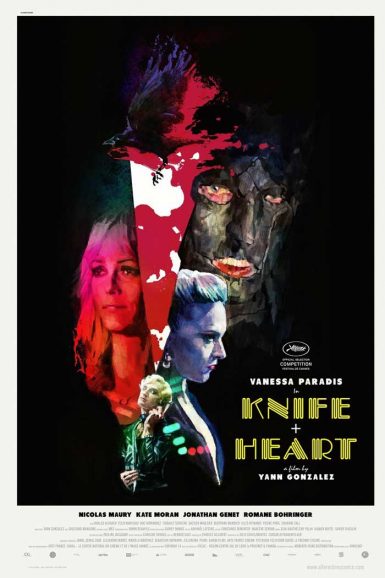 Equation to an Unknown (Adults Only)(New 35mm Print)
Knife + Heart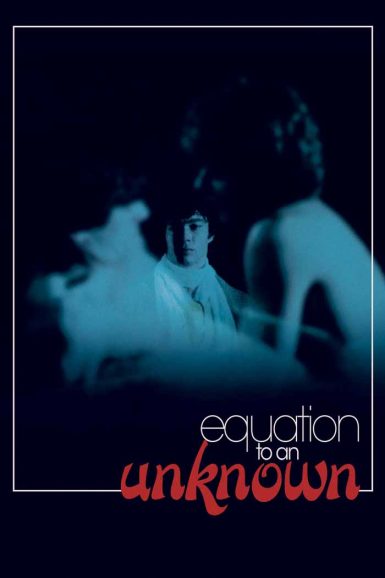 Equation to an Unknown (Adults Only)(New 35mm Print)
While our allotment of advance tickets has sold out online, some additional tickets will be available to purchase at the door on a first come, first served basis on the night of the show. Box office & doors open roughly one hour before the first film. For shows that have sold out online, in-person ticket purchases are limited to 2 tickets per person.
ADULTS ONLY – All attendees must be 18+

Premiere of a stunning, newly made 35mm print!

Explicit material meets melancholy arthouse sensibilities in a towering XXX masterpiece! A handsome young stud rides his motorcycle through a myriad of sexual situations, from a soccer game's locker room to a dreamy and unsettling orgy. This rediscovered gem is a labyrinth of all-male fantasies whose outstanding beauties always end up fading away while leaving their sensual protagonist dealing with his own loneliness. Directed by the mysterious Dietrich de Velsa (aka Francis Savel / Frantz Salieri), a former painter who was also the owner and artistic director of one of the first transvestites' cabarets of Paris, the legendary La Grande Eugène. Years later, he collaborated with Joseph Losey on Mr. Klein and Don Giovanni. Equation to an Unknown is his only film and it stands as the best French gay porn ever made.
Director

Dietrich de Velsa
Starring

Gianfranco Longhi
Year

1980
Country

France
Format

35mm
Running Time

99 minutes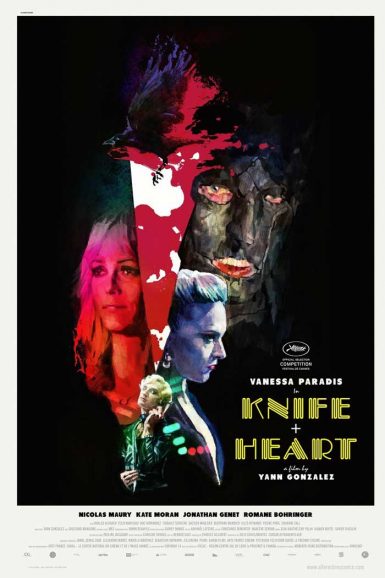 Knife + Heart
A queer horror masterpiece! In Yann Gonzalez's strikingly twisted giallo update, a masked killer is stalking the cast and crew of a gay porno shoot in late '70s France. While beautiful bodies get picked off one by one, the movie's producer (Vanessa Paradis) tries to keep her most ambitious film on track. Backed by a throbbing soundtrack by M83, Knife + Heart is stylish and kinky, beautifully lensed, and filled with macabre humor and heart.
"This magical, erotic, disco-tinged horror-thriller is like cinematic candy." – Katie Walsh, Los Angeles Times
"Gonzalez contains his love of screen excess with a deliberation that never feels contrived or cheap." – Glenn Kenny, The New York Times
"Equal parts kinky and kitsch, rendered with the kind of meticulous attention to lighting, composition, and sound that all but guarantees a cult following." – Peter Debruge, Variety
Director

Yann Gonzalez
Starring

Vanessa Paradis, Nicolas Maury, Kate Moran, Jonathan Genet, Romane Bohringer
Year

2018
Country

France
Format

English subtitled 35mm
Running Time

102 minutes
Upcoming Showtimes
7:30 pm
Equation to an Unknown (Adults Only)(New 35mm Print)