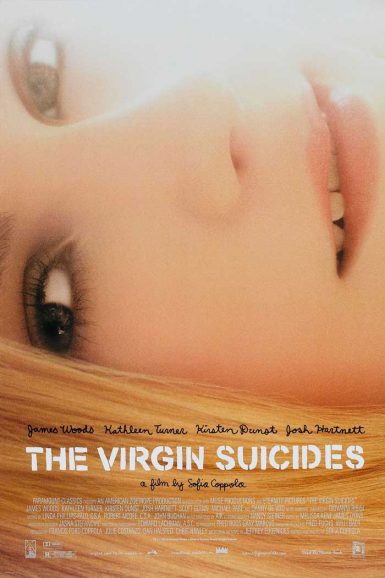 The Virgin Suicides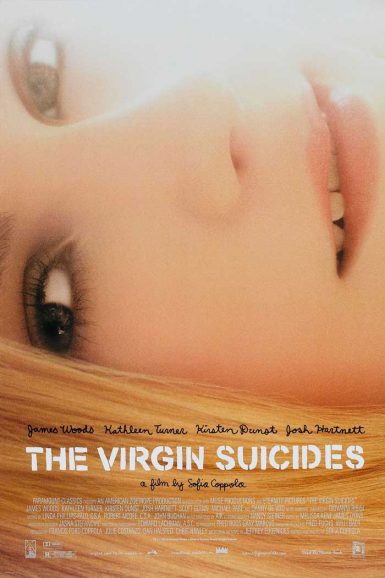 The Virgin Suicides
While our allotment of advance tickets has sold out online, some additional tickets will be available to purchase at the door on a first come, first served basis on the day of the show. Box office & doors open roughly one hour before showtime. For shows that have sold out online, in-person ticket purchases are limited to 2 tickets per person.
Sofia Coppola's stunningly poetic directorial debut has lost none of its haunting charm or ethereal allure since its Cannes debut. It's confident, compelling and beautifully styled with an exquisite eye for detail, an excellent cast and an awesome soundtrack featuring the perfect mixtape of '70s rock and an impeccable score by the French band Air. Plus, Kirsten Dunst and Josh Hartnett! The story details the five Lisbon sisters, luminous & bewitching teens isolated by overprotective parents (James Woods & Kathleen Turner, both great). The girls move like fleeting visions against their Midwest landscape, eternally unattainable and impossible to forget for the neighborhood boys that narrate the tale. The Virgin Suicides remains an assured showcase for Coppola, a poignant and evocative elegy to forgotten youth and vanished innocence, a captivating vision of adolescence and suburban malaise. But it's also darkly humorous and profoundly affecting, while capturing with pinpoint accuracy both an era and an age.
"A highly affecting film unafraid to exact an emotional toll." – Kevin Thomas, Los Angeles Times
"[Sofia Coppola] has the courage to play it in a minor key. She doesn't hammer home ideas and interpretations. She is content with the air of mystery and loss that hangs in the air like bitter poignancy." – Roger Ebert
"More than most recent movies about suburban adolescence, The Virgin Suicides catches both the triviality and the grandeur of youth, its prosaic details and its mythopoetic flights." – A.O. Scott, The New York Times
Kim Morgan writes about The Virgin Suicides on the New Beverly blog.
Director

Sofia Coppola
Starring

James Woods, Kathleen Turner, Kirsten Dunst, Josh Hartnett, Scott Glenn, Michael Pare, Danny DeVito
Year

1999
Rated

R
Country

USA
Format

35mm
Running Time

97 minutes