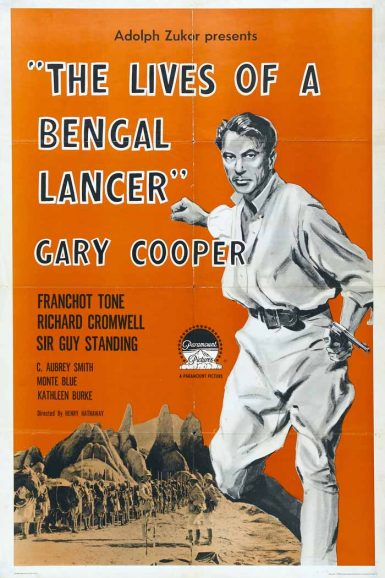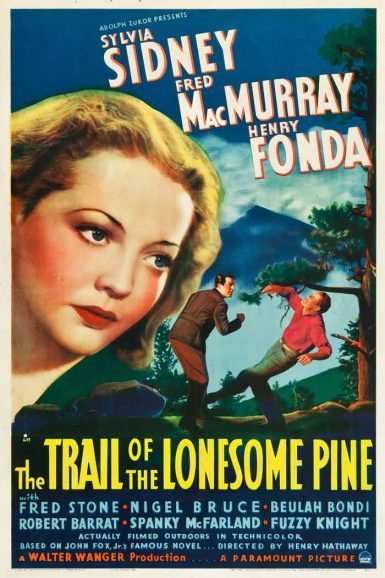 The Lives of a Bengal Lancer
The Trail of the Lonesome Pine
Buy Tickets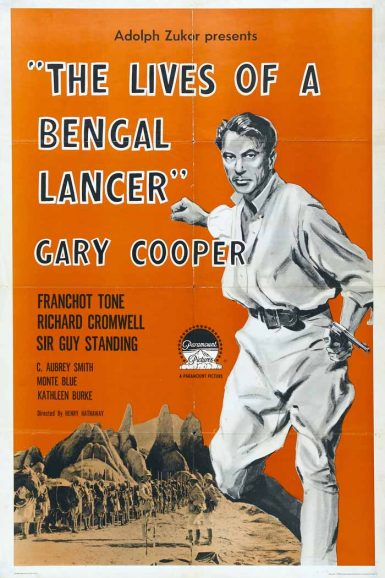 The Lives of a Bengal Lancer
Always out-numbered, but never out-fought. In the northwest frontier of India, the British cavalrymen of the Bengal Lancers are meant to exist as a unit: guarding each other's lives, sharing each other's tortures, and fighting each other's battles. When their commander's son is held captive, two soldiers risk all in a stunning show of grit and valor. Inspiring countless imperial adventure films such as Gunga Din (1939) and Beau Geste (1939), The Lives of a Bengal Lancer earned seven Academy Award nominations, and was a critical and commercial success, earning nearly $50 million worldwide (adjusted).
"Franchot Tone and Gary Cooper give better performances in this picture than in any in which they have appeared before." – Ann Ross, Maclean's Magazine
Director

Henry Hathaway
Starring

Gary Cooper, Franchot Tone, Richard Cromwell, Guy Standing
Year

1935
Country

USA
Format

35mm
Running Time

109 minutes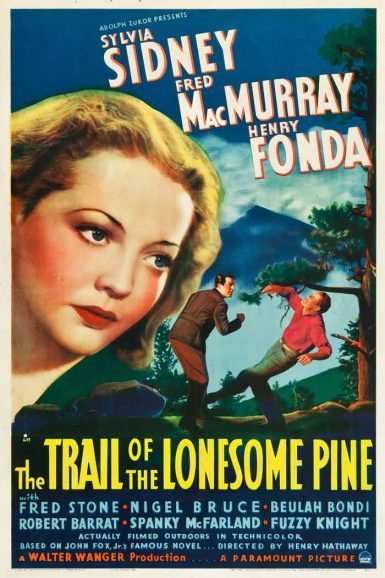 The Trail of the Lonesome Pine
When a Louisville railroad engineer journeys to the Eastern Kentucky Coalfield and rescues an injured man, he inadvertently becomes entwined in a long-held, small town feud. Fred MacMurray, Sylvia Sidney, and Henry Fonda navigate the long and lonely trail that divides two families in the search for peace. Remembered for its dazzling use of Technicolor, The Trail of the Lonesome Pine was recognized at the 1936 Venice Film Festival with a "Special Recommendation" for its use of color film, being the first ever feature film to be shot using the Three-Strip Technicolor process outside of a studio environment (on location).
Director

Henry Hathaway
Starring

Slyvia Sidney, Fred MacMurray, Henry Fonda, Fred Stone, Nigel Bruce, Beulah Bondi
Year

1936
Country

USA
Format

35mm
Running Time

102 minutes