The Video Archives Podcast Presents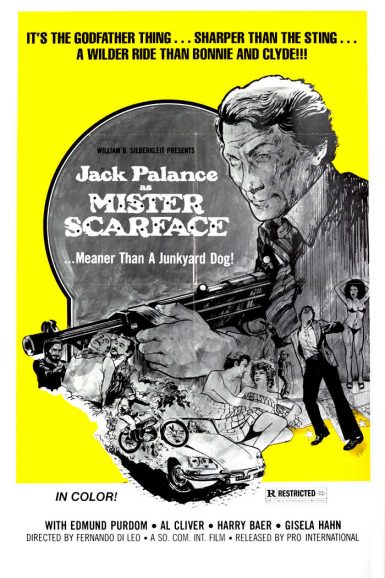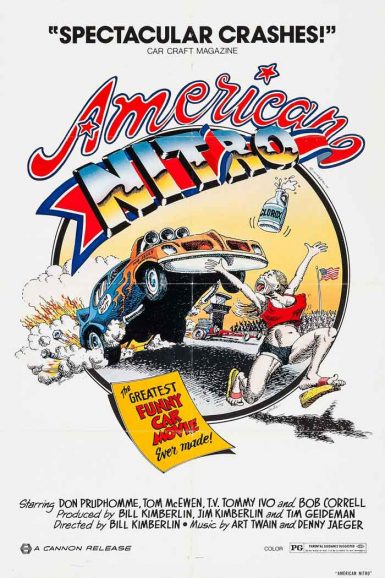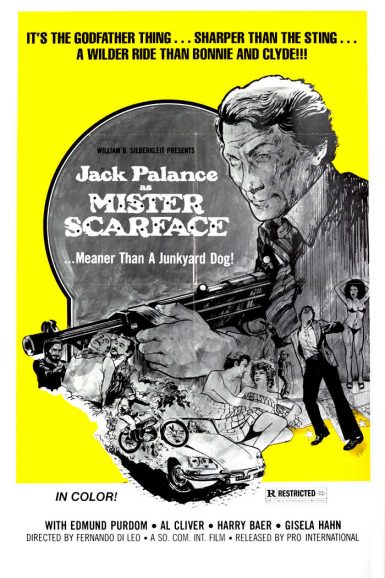 Mister Scarface
Revenge – Italian style! In one of Fernando Di Leo's most entertaining, darkly humorous Euro crime ragers, two small time gangsters (Fassbinder regular Harry Baer and Fulci fave Al Cliver) team with an over-the-hill mob boss (Vittorio Caprioli from Godard's Tout va bien) to con a big time hood (Jack Palance) out of millions. But Palance's Mister Scarface is meaner than a junkyard dog, and their plan ignites an all-out gang war across the streets of Rome. Full of macho fistfights, explosive shootouts, underworld excitement, deadly double-crossings and one tricked-out dune buggy, this is one movie you can't afford to miss!
"One of the first films I watched was pivotal to my choice of profession. It was I Padroni della Città (Mister Scarface). I had never even heard the name Fernando Di Leo before. I just remember that after watching that film I was totally hooked. I became obsessed and started systematically watching other films directed by Di Leo. I owe so much to Fernando in terms of passion and filmmaking." – Quentin Tarantino
Director

Fernando Di Leo
Writer

Fernando Di Leo and Peter Berling
Composer

Luis Bacalov
Starring

Jack Palance, Al Cliver, Harry Baer, Gisela Hahn, Edmund Perdom
Year

1976
Rated

R
Country

Italy
Format

35mm
Running Time

85 minutes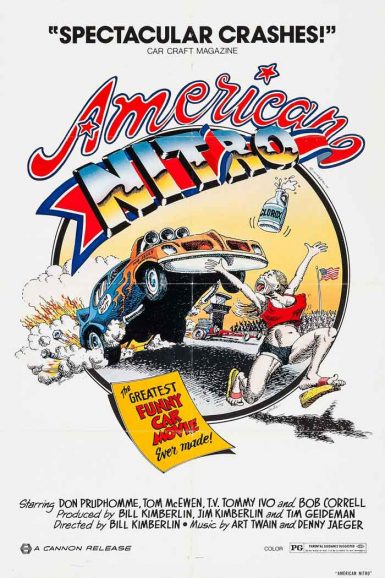 American Nitro
Get ready for a motion picture that will knock your wheels off! This high-powered, high-speed film takes a look at the grins and the gashes, the cars and the crashes, the smiles and the smashes that make drag racing America's most exciting spectator sport. Filmed at the famed Fremont Dragstrip/Baylands Raceway, American Nitro is filled with incredible footage of the drivers, crew, and culture of the era.
Director

Bill Kimberlin
Starring

Don Prudhomme, Tom McEwen, T.V. Tommy Ivo, Bob Correll
Year

1979
Rated

PG
Country

USA
Format

35mm
Running Time

75 minutes