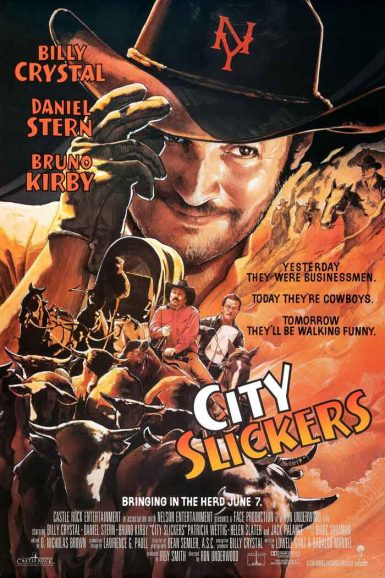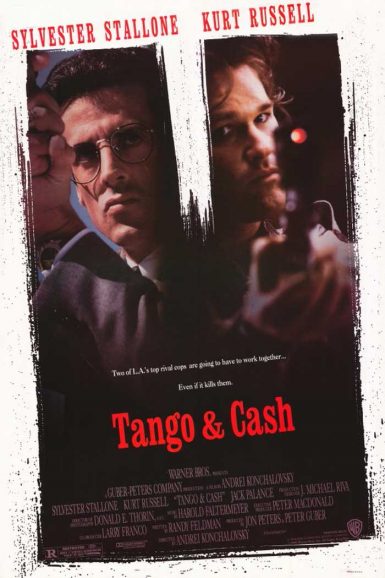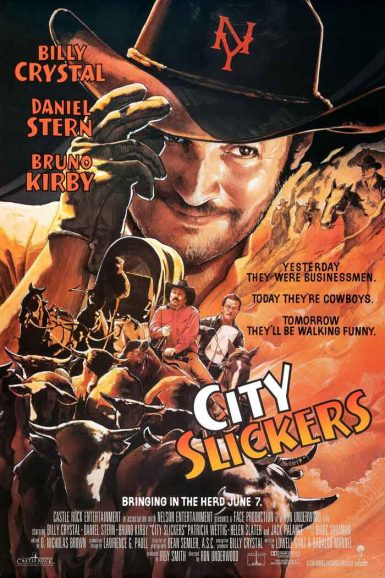 City Slickers
Yesterday they were businessmen. Today they're cowboys. Tomorrow they'll be walking funny. To escape the monotony of their humdrum lives, a trio of New York friends embark on a Wild West vacation where they will have to navigate a two-week cattle drive and their own midlife crises. Billy Crystal, Daniel Stern, and Bruno Kirby star, while scene-stealer Jack Palance scored a Best Supporting Actor Oscar win for his performance as their grizzled trail boss Curly.
"City Slickers comes packaged as one kind of movie – a slapstick comedy about white-collar guys on a dude ranch – and it delivers on that level while surprising me by being much more ambitious, and successful, than I expected. This is the proverbial comedy with the heart of truth, the tear in the eye along with the belly laugh. It's funny, and it adds up to something." – Roger Ebert
Director

Ron Underwood
Starring

Billy Crystal, Daniel Stern, Bruno Kirby, Jack Palance
Year

1991
Rated

PG-13
Country

USA
Format

35mm
Running Time

113 minutes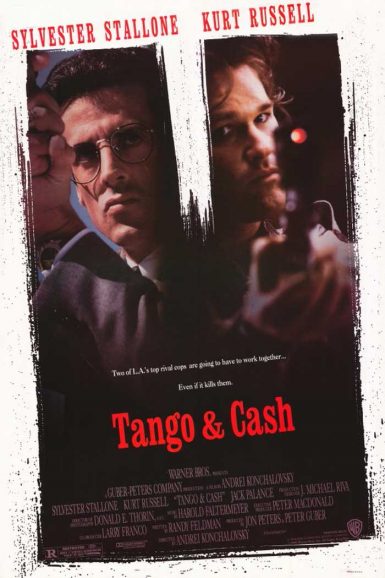 Tango & Cash
There have been a lot of memorable big screen duos: Bonnie & Clyde, Butch & Sundance, Turner & Hooch. But few can match the bone-crunching highs and hilarious lows of a day in the life of Tango & Cash. When two of LA's top cops (Sylvester Stallone & Kurt Russell) are framed for a crime they didn't commit, they're going to have to work together… even if it kills them! But it's not just the cops that are teaming up; mega villains Jack Palance (as the decade's best-named crime lord, Yves Perret), James Hong (Lo Pan!), and a pony-tailed, cockney-accented Brion James are on the loose and out of control. Throw in stripper-with-a-heart-of-gold Terri Hatcher and prison-bound Robert Z'Dar and Tango & Cash becomes the culmination of '80s action cinema: buff dudes, big guns, maniacal villainy, monster trucks, non-stop one-liners, way-too-much cocaine and the best freeze frame ending of the decade… all set to a bouncy Harold "Axel F" Faltermeyer score!
Director

Andrey Konchalovskiy
Starring

Sylvester Stallone, Kurt Russell, Teri Hatcher, Jack Palance, Brion James, James Hong
Year

1989
Rated

R
Country

USA
Format

35mm
Running Time

104 minutes