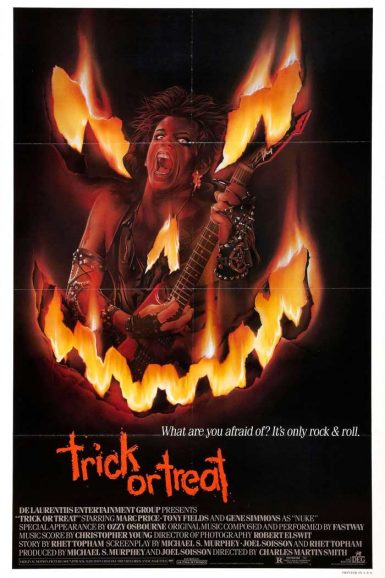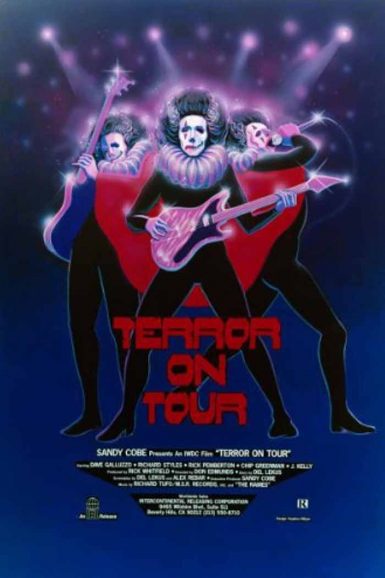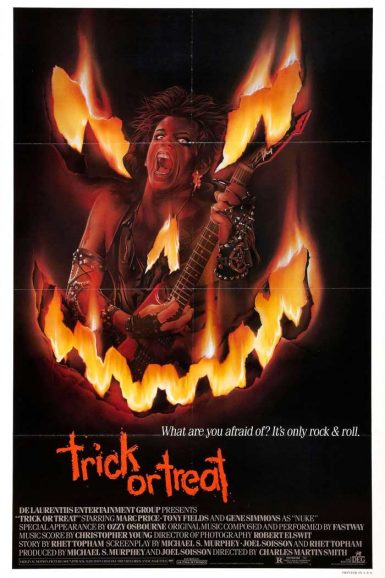 Trick or Treat
What are you afraid of? It's only rock & roll. Devastated by the loss of his heavy metal hero, a troubled teenage superfan scores a copy of the satanic rocker's as-yet-unreleased final album. But playing this record backwards could have diabolical consequences. American Graffiti star Charles Martin Smith's directorial debut is a horrific Halloween hit that features excellent Kevin Yagher effects, cinematography by frequent Paul Thomas Anderson collaborator Robert Elswit, and a killer soundtrack by the band Fastway and composer Christopher Young.
Director

Charles Martin Smith
Starring

Marc Price, Tony Fields, Lisa Orgolini, Doug Savant, Gene Simmons, Ozzy Osbourne
Year

1986
Rated

R
Country

USA
Format

35mm
Running Time

98 minutes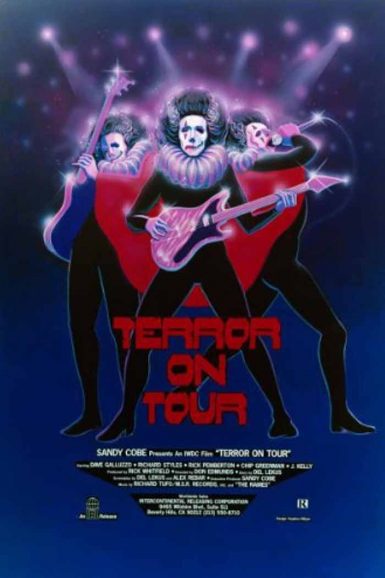 Terror on Tour
A rock & roll slasher ultra-rarity directed by grindhouse legend Don Edmonds! Known for their Grand Guignol stage shows and their macabre, KISS-like makeup, The Clowns are a heavy band climbing the barbed ladder of success. But when people start turning up dead backstage, the police point their fingers at the group and their crew as their prime suspects.
Director

Don Edmonds
Starring

Rick Styles, Chip Greenman, Rich Pemberton, Dave Galluzzo, Larry Thomas
Year

1980
Country

USA
Format

35mm
Running Time

87 minutes